The duo says this is their last offering.
Oscar Nyathi and Mandla Mtshali, who form the duo Malumz On Decks blew our socks off when they dropped Shay'iNumber. Now they are serving us with new music via new album.
The album aims to encompass the native tongues of South Africa as it features languages such as Tsonga, Tswana, IsiZulu, and IsiXhosa.
This will be the last and final studio album from the duo but that does not mean it is the end of their era.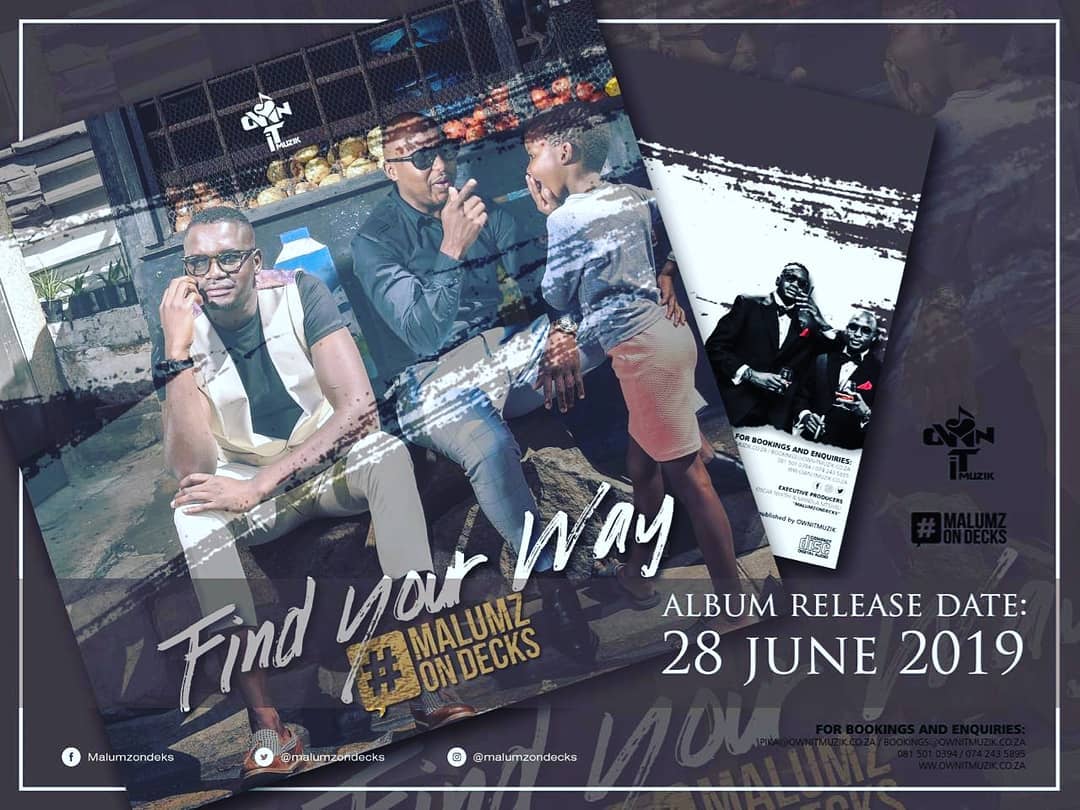 Find Your Way is a fourteen track album which is putting on newer talent on the radar and also features established stars such as the iconic KB Motsilanyane.
She is featured on Taba tsa ha which is the eleventh track on the album.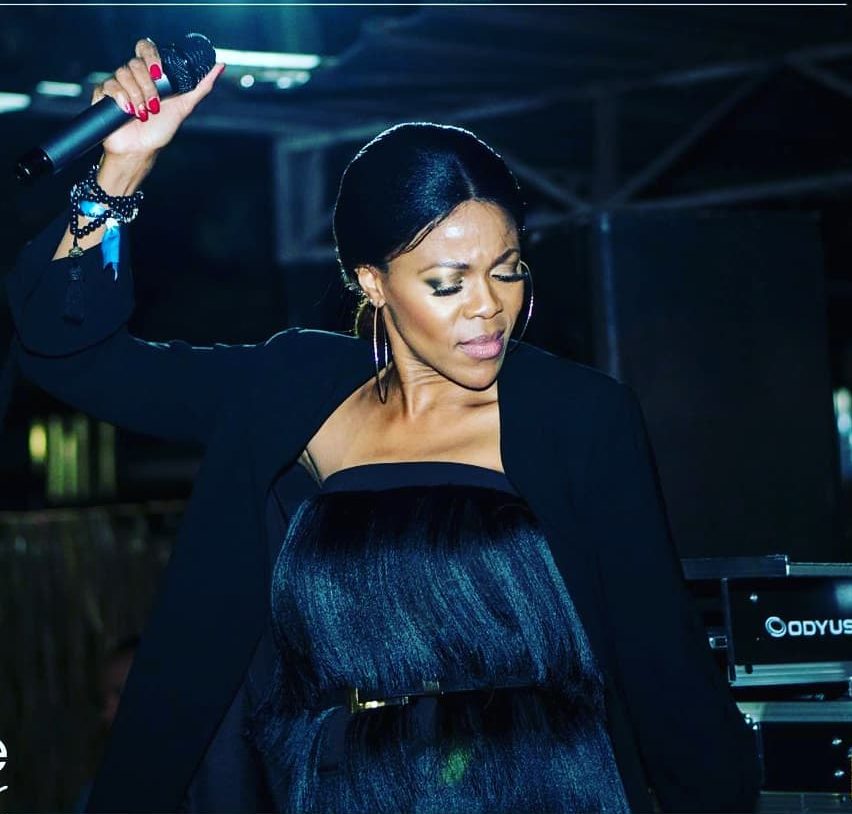 Moneoa is also featured on a song called I'm Moving On which is a mixture of Afro beats paired with the raw sounds of a piano and a native vernacular.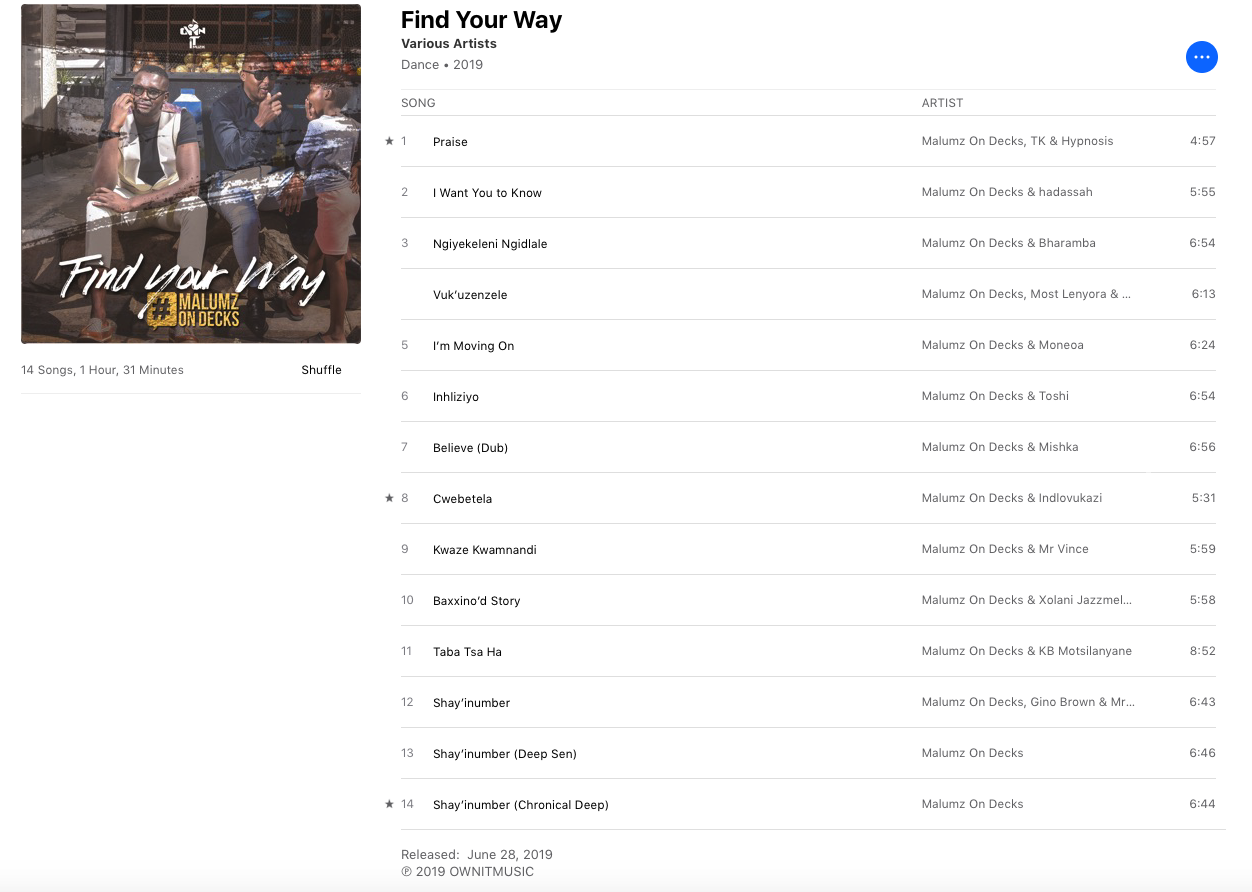 Songs to look out for:
Track 1: Praise – Malumz On Decks ft. TK & Hypnosis.
As the First song on the project – Praise sets the benchmark as to what you can expect from the rest of the album.
Track 3: Ngiyekeleni Ngidlale – Malumz On Decks ft. Bharamba.
A poetic track that takes one into a place of recollection of time unknown. A track the speaks in the dialect of the great King Shaka that is paired with Afro Beats to match.
Track 13 & 14: Shay'inumber (remixes).
These two remixes of the hit track Shay'inumber show you the different unheard personalities of the track.
The album is available for down and streaming here.