Mama Africa, a tribute to South Africa's legendary, iconic singer, Miriam Makeba, takes place in Johannesburg on November 26th as part of the Legacy Series at the Untitled Basement venue in Braamfontein.
The show – from 2pm on Sunday, November 26th – features two Makeba generations as it features Miriam's great grandson, Lindelani Makeba Lee, on percussion, while vocalist Zenzi Makeba Lee, will lead performances of some of Makeba's most famous songs, carrying on the legacy of her iconic grandmother.
Also included in the line-up of talent are some of South Africa's top jazz musicians: pianist and music director Afrika Mkhize, Dalisu Ndlazi on bass and drummer Sphelelo Mazibuko.
The event commemorates the 15th year of Miriam's passing as well as her extraordinary impact on global music while finding a way to use her artistry to campaign for human rights and speak against apartheid and colonialism.
TICKETS ARE AVAILABLE ON QUICKET: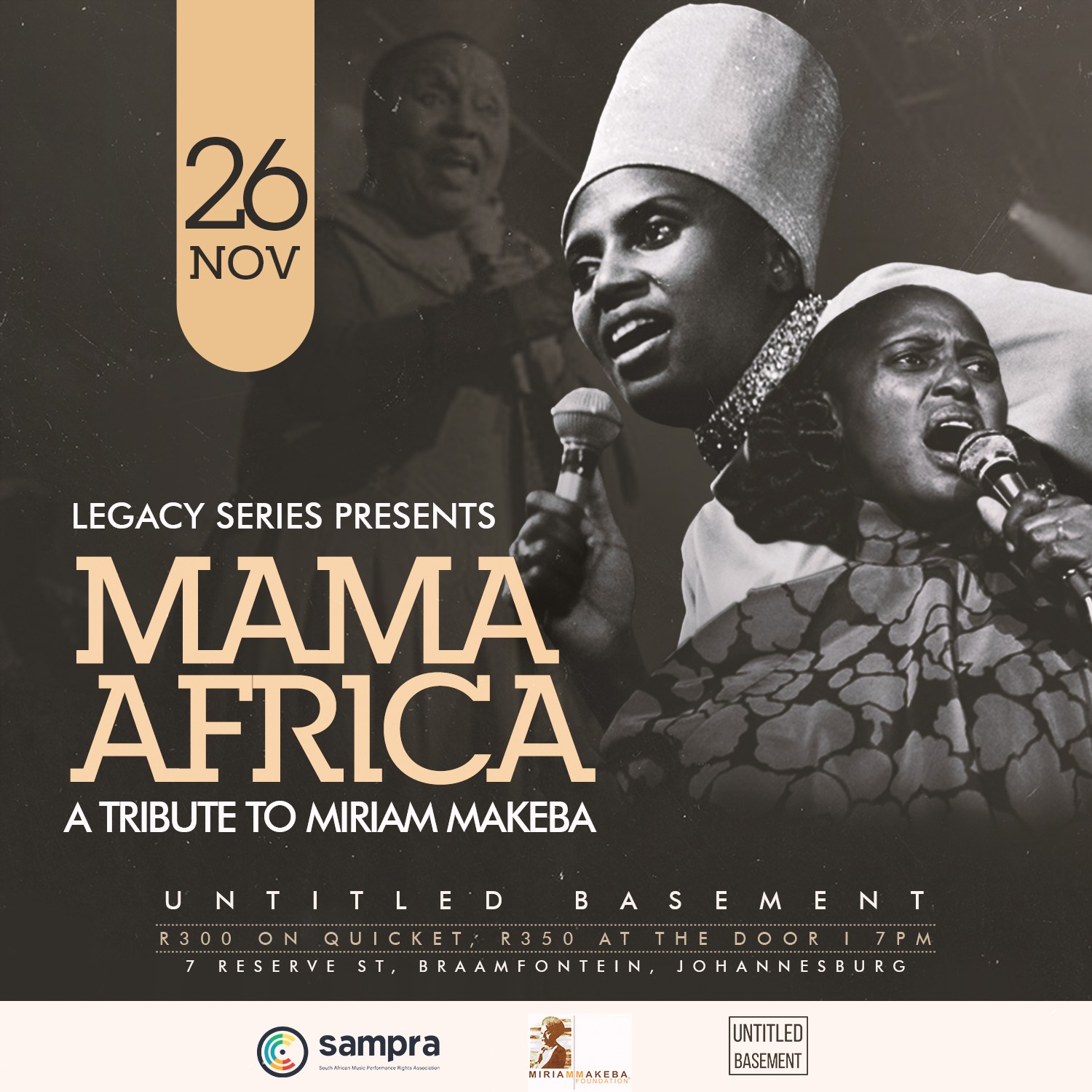 Main Image: Supplied