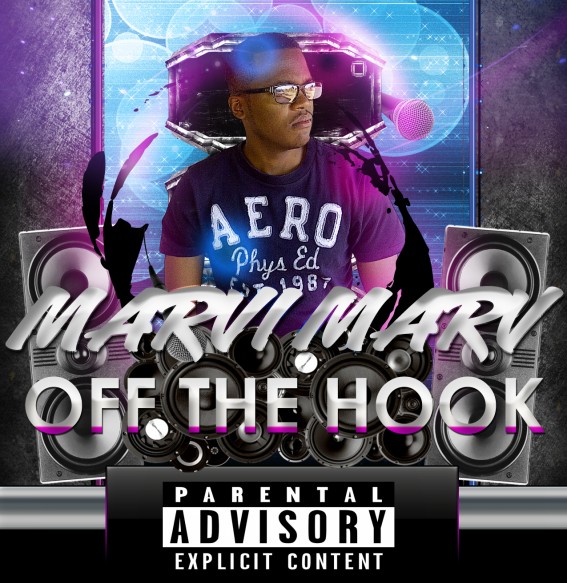 Marvin Gcinumuzi Mazibuko (born October 9th 1988 in Mpumalanga Volksrust, grown in Letlhabile North West) is a rapper and poet who is still unsigned but independently working on an eloquent production of music. He has released two "Under the radar" mixtapes thus far titled" tuned out "in 2006 back when he was in high school under the name "psychotic g" and "curiosity served " in 2010 under the name GDA7TH-ALPHABET,which by the masses was considered to be one of the best and realest mixtapes of 2010 by his production.
His first mixtape was kept underground and as he released it in high school, it was known by a few in the masses, however, it built him quite a reputation in small places like Hebron, Brits, Mabopane, Garankuwa, Pretoria  and letlhabile. Marvin a.k.a GDA7TH began writing songs and poems when he was just ten years old. Since then, he has worked and collaborated with the likes of Arch Nemesis, The Cap City Blood Spillaz, The youth Corner poets, T.s.u, Lyrical Gee, Mystro, Thato.s, Lez-bar, Vermin, Sunshine Butaki production and public indecency. In 2006, Marvin had launched but not strongly promoted his first mixtape which provided an ill state of mind and emotion which was a fuse of a double character. From horror punch-lines and tricky metaphors to calm yet conscious songs about his beliefs on relationships and the life lived by those who choose to waste away.
In 2010, Marvin delivered thee ultimate 19 Track mixtape which dominated the streets of North West and has proven to be the "WOW" of rap in his area by far. With tracks like "Blue collar music" and "Im a loner", this tape was constructed in sections, whereas every audience was accommodated. As the first in his location to accomplish such an achievement, he had become the inspiration and role-model for up and coming rappers in Letlhabile, Brits, Elendsrand and Okasi. Marvin continued his hip-hop part of life in 2010 further then poetry. Surprisingly for many, he was still in collage completing his Bsc hours in Computer science at the time, his street known delivery "curiosity served" was left speaking for itself in small sections of places like Volksrust-Mpumalanga, Durban, Lady Smith, Midrand and J-section Johannesburg.
Delivering good music with a positive message was the intention of the Page-artist Movement which was being constructed by Gda7th. His attempts where to construct reality-based music to groom rap intellects. His motives changed in the middle of 2011 when his fan base requested an Album. He went silent for a while and it turns out he was working more on producing beats and mastering his craft as a whole. In 2012, Marvin Graduated and received his honours in IT and he is currently juggling a job and his album at the same time. He changed and finalized his stage name to Marvi Marv and his movement to Purple Blue Entertainment. Good Things are coming, and he promises this time that he is going full force at it.