MasterCard supports junior entrepreneurship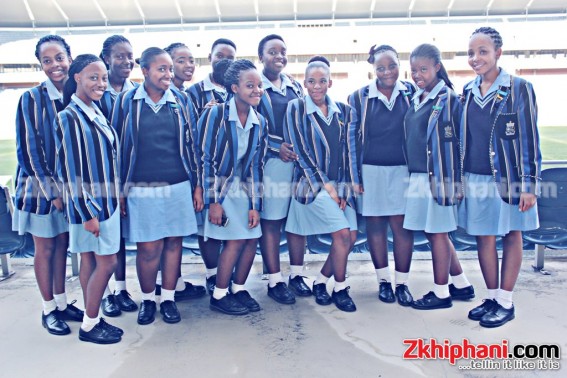 MasterCard continues its support of entrepreneurship in South Africa, with a R1 million donation to Junior Achievement South Africa (JASA), which will see 440 learners from 11 South African high schools taking part in the 2013 Mini Enterprise Programme, a globally-recognised initiative that fosters entrepreneurship, particularly amongst females. The Grade 10 and 11 learners selected for the programme have committed to attending preparation sessions after school hours. During these sessions they will be taught workplace readiness, and essential entrepreneurship and financial literacy skills in a 15-week programme. In addition to a theoretical grounding, the learners will gain practical interpersonal skills and business experience by starting up and managing their own businesses over the duration of the programme, which concludes on 31 July 2013.
"Entrepreneurs characteristically have ambition, determination and a flair for innovative, original ideas," says Linda McClure, MD of JASA. "However, many lack the business expertise required to develop these into commercially-viable ventures. A key focus of our programme is female advancement and equipping learners with the skills they will need to launch their own businesses, in turn creating employment opportunities for others." JASA is the local chapter of the global non-profit organisation that partners with business communities, educators and volunteers worldwide — all working together to develop much-needed entrepreneurial skills in learners preparing for the working world after high school. Similarly, MasterCard has consistently focused on nurturing entrepreneurship in youth, with a strong focus on the empowerment of women.
The 2013 MasterCard Worldwide Index of Women's Advancement found that female business owners, defined as those who generate paid employment for others, were significantly underrepresented in South Africa with fewer than 42 females owning businesses for every 100 male owners. This was in spite of the survey indicating that South African women had equal access to employment opportunities and tertiary education, and reasonable levels of workforce participation. "We're encouraged by the positive results of the 2012 JASA programme, says Philip Panaino, Division President, South Africa, MasterCard. "We are confident that as we collaborate with JASA for a third successive year, the country's need for entrepreneurs continues to be addressed in a meaningful way.
"Our support of the programme also extends to the personal involvement of the members of our team," Panaino adds. "Staff volunteers are giving their time to mentor and teach learners during the next 15 weeks, giving them first-hand insight into the commercial world."
The 440 Grade 10 and 11 learners are from 11 schools in five provinces:
North West Province – St Anne's High School
KwaZulu-Natal – Greenbury Secondary School, Crystal Point Secondary School, and  Ridge Park College
Western Cape – Kensington Senior Secondary School, and Villiersdorp Secondary School
Gauteng – Dawnview High School, Letsibogo Girls High School, Senaoane Secondary School, and McCauley House
Limpopo – Motse Maria High School
This year's programme was launched at the Orlando Soccer Stadium in Soweto where keynote speakers Zaza Motha, a JASA alumni, journalist and entrepreneur, and Lebo Mashile, a popular performer, presenter and poet, captured the audience's attention with their compelling stories of personal achievement. Motha encouraged and inspired the youthful guests with her experiences in founding POUT (Powerful, Outstanding, Unique and Talented), a self-empowerment movement for young women, while Mashile charmed and motivated the audience with her characteristic flair.
Ayanda Dube, a Grade 12 learner from McCauley House in Johannesburg took part in the JASA programme sponsored by MasterCard in 2012, and shared her insights with the learners gathered at the celebration: "The JASA programme taught me that entrepreneurship is not necessarily all about money, BEE regulations, and tenders – it's also a way to follow your dreams and aspirations. I always knew that I wanted to be an entrepreneur, but I didn't know where to start. The programme helped me realise how to take the first step, and how to follow it through, armed with the skills and knowledge required to run a successful company. I understand that times will get tough, but if you are as persistent as I am, you'll realise that success is within reach," Dube said.
Facebook Comments