Multi-faceted radio broadcaster, Mat Elle asserts that 2022 is her year and we can't help but agree. The self-titled Queen Of AfroTech was announced as the anchor of The Weekend Breakfast Sounds Good, a new radio show on Metro FM early this year. This is the first move to her goal of dominating the radio space and becoming one of the best radio presenters in South Africa.
In addition to that, she is planning on releasing new music and upping her profile as a DJ. We chop it up with her to find out what makes her tick.
Where did the moniker, Queen of Afro Tech come from?
The moniker, Queen of Afro Tech comes from the future and what is to be; by speaking it into existence NOW. I am The Queen of Afro Tech and when I'm done in this Industry, I'll be remembered as one of The Greats!
How did you get your start in the industry?
My story is very different to most people in the industry who started at a young age. I was already in my mid 20s when I started radio. In 2018, years after graduating in BCom Economics and working in corporate, TuksFM gave me the opportunity to host an evening show which landed me Best Drive- Time Presenter 2019. My big break into the industry then came when I signed to Metro FM – The Biggest Urban Station in Africa. From that one door opening, everything else fell into place.
My talent as a DJ was discovered through a first of its kind: Live TV & Radio show #Get2GetherExperience which aired simultaneously on SABC1 & METRO FM during Lockdown. From there I performed on TRACE Africa, TRACE Urban, MTVbase #PJPartywithDJZinhle & The Channel O #LockdownHouseParty in the same year. From there, the rest is history.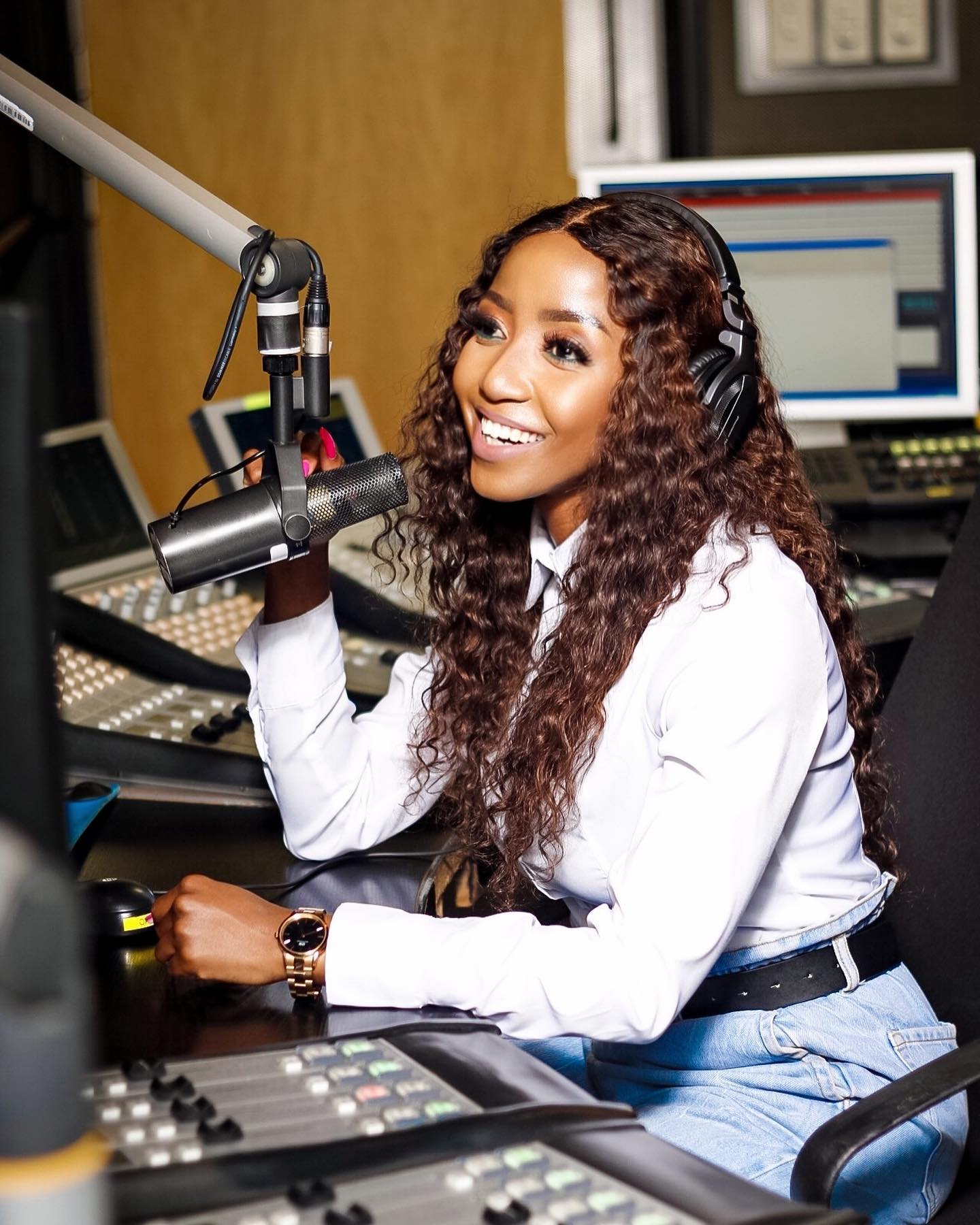 You're an anchor on The Weekend Breakfast Sounds Good on Metro FM. How did this gig come about for you? What's been your experience on the show so far?
Being an anchor on The Weekend Breakfast Sounds Good on Metro FM has been the biggest highlight of my year thus far. Before this show I was an Anchor for The 4 AM Club (Sat & Sun 4-6AM) which was nominated Best Night-Time Show at the 2021 South African Liberty Radio Awards – ranking Top 5 in the country. Apart from my own show, I also raised my hand for every stand In opportunity and hosted a number of radio shows on Metro FM ie. The Bridge, Penthouse Sessions, The Holiday Visa, The Holiday Fling, and many more. At one point I was working 7 days a week – hard work truly does pay off.
In terms of the show, my experience thus far has been amazing. The show is fun, distinct and listeners make every moment worthwhile. For Mzansi, being woken up by 3 of SA's most beautiful women makes it even more exciting; not forgetting the Legendary Sports connoisseur – Andile Ncube.
Dominating the radio space is one of your goals for this year. Why is radio so important for you?
Radio, for me, is not a gig. It is a privilege & a platform to serve; to ignite the lives of people every day. That is why I do radio. Radio connects different people and allows them to share stories. This is important to me as a broadcaster because radio not only unites people, but also elevates the mind- set in society through informative conversations, educational content and entertainment pieces that make people happy in the comfort of their own space.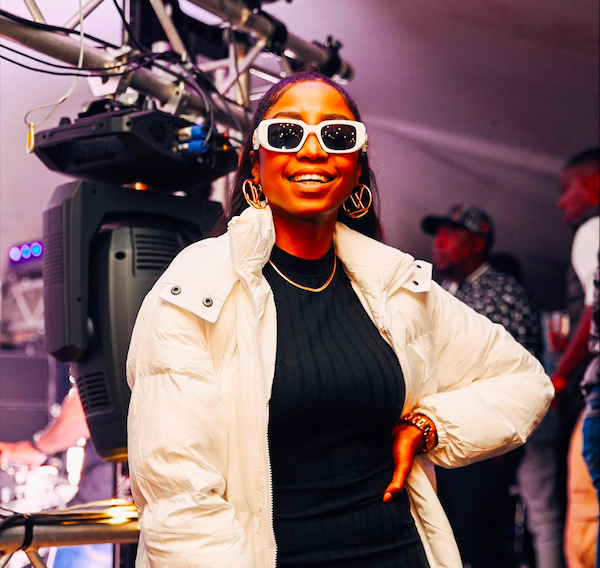 Female DJ's are on the rise, why do you think that there has been a lack of women power for years?
It's no secret that the DJing space has been very male dominated over the years. The emerging of new female talent such as myself, Mat Elle is testament to the fact that Music is a universal language – despite gender, race, age, etc. More female DJs are being recognised for their gifts & talents because many of us have been working hard to prove that women carry a distinct taste in music and also rock crowds all across the world. Many of sets have had crowds dancing and rocking to amazing Afro Tech.
What has your experience been like in the industry so far?
It's been an amazing experience thus far. The learning never stops. Each day there's a new goal to reach, new people to meet. The opportunities are endless if you work hard and keep focused on the mission at hand. As they say: Greatness is what we're on the brink of.
View this post on Instagram
Tell us about your plans to release music? What are you working on currently and what has the experience of working on your first single been like?
It's been both exciting and challenging. Having to learn how to put a song together is a new experience for me. There's so amazing elements that make a good song, the producers, the vocalists, most importantly the message you want the song to carry through lyric; it's such a creative journey. I'm love every moment. I'm definitely excited for everyone to hear it. And when the time is right I will release it.
If you could sum up your life's mission, what would you articulate it to be?
My life's mission is to remind people that it's never too late to pursue your untapped talents and dreams. Many may call it being a late bloomer in the radio industry; I call it believing in yourself no matter how old you are. We all have a purpose to serve on earth. It doesn't matter long it takes you to get there. It's never too late to start.