MBFWCT Fashion recap with David Tlale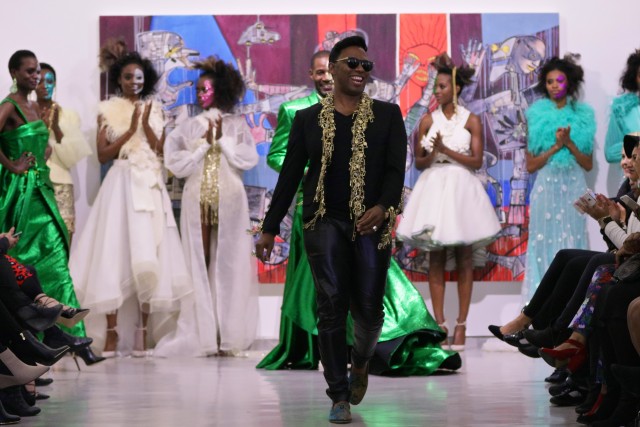 The David Tlale show is no doubt one of the most anticipated show at all Fashion weeks and this one was no different. The Location was kept secret until the last minute and the guests were invited to meet at the V&A Watershed before they were dropped of at an undisclosed site.
For the young fashionable bride who is not afraid to take risks with their looks and aims to be unforgettable:
The top secret location was the gallery MOMO in the historic Bo Kaap and this is where the guests viewes David Tlale's bridal collection.
The set was white and the walls were painted by the South African artist, Blessing Ngobeni. The Models faces were painted on one side with glitter in different colours. The accessories that accompanied the clothing were big hood earrings and neck rings.
For the modest bride who wants to look classic and still add a touch of drama to her wedding dress:
For the daring bride who aims to make her own rules in Fashion and dares to be different:
This bridal collection is definitely not for the conservative bride, instead it is for the bold and fashionable bride who is determined to make a statement on their wedding day and be unforgettable.
Facebook Comments