MEET MELUSI: The Man Behind Mamelodi Lager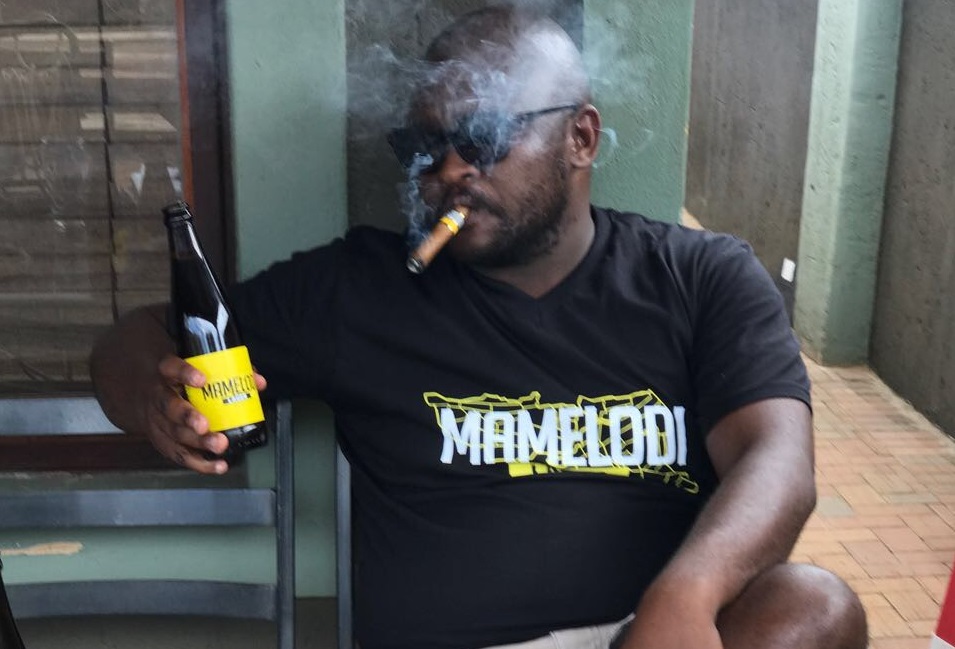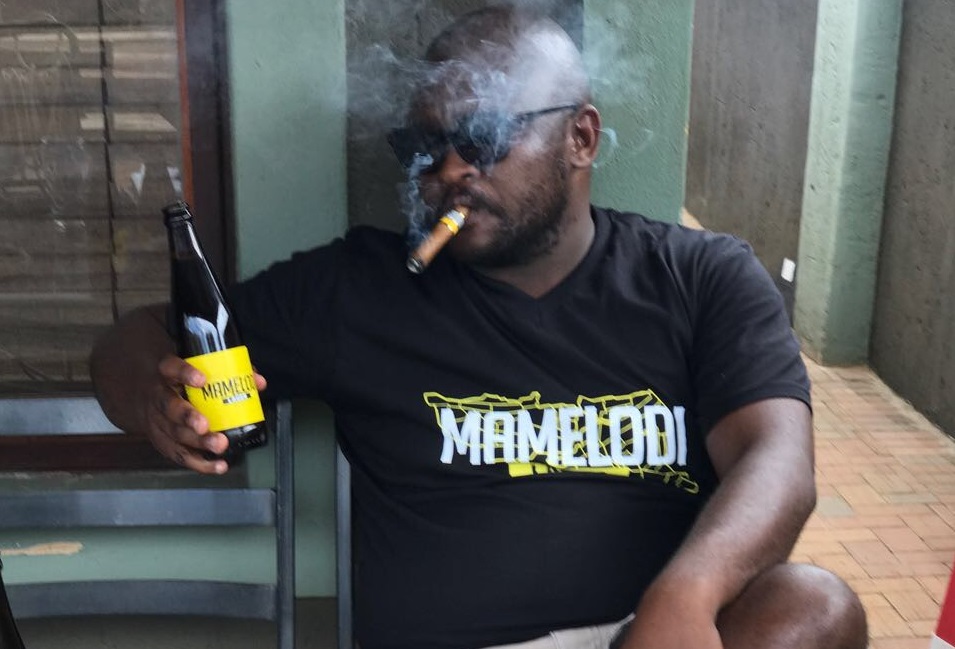 Trying to define craft beer is a difficult task, as beer can be very subjective and a personal experience. The simplest way to define it is that it's a beer made in a traditional or non-mechanized way by a small brewery. The craft beer market is an exploding space and brewers are mushrooming from every corner taking advantage of this. We caught up with Melusi Hlempu founder of Mamelodi Lager to give us a bit more insight into this space and about his beer that has everyone in the hood talking!
Q: Tell us about yourself & upbringing?
A: My name is Melusi Hlwempu, the only son of Otto (Late) and Lydia Hlwempu. I have three beautiful siblings and a superb life partner. I am raised and buttered in Mamelodi – C4. I attended the then Pretoria Technikon tertiary institution.
I started off as a Web Developer for a bank, I later left that job and started doing solutions for an insurance company in Cape Town as a contractor. I also run an IT company called Tickcount, we specialize in software development, small projects and consulting.
Q: What was the inspiration behind starting Mamelodi Lager & what influenced you to get into the brewing business?
A: The love for beer has always been there, The need to have our own beer was fuelled by the number of breweries that are in Cape Town and the need to have our own. For example, my drive to work is about seven kilometers from where I stay and within the distance mentioned I drive past at least six breweries.
Q: What makes Mamelodi Lager different from other beer brands operating in the South African market?
A: The "perfectly balanced beer" is a rhetoric that most brewers use to describe their brew but I would go on to say that ours: Not only well brewed but It is a perfectly balanced lager. For example: What I want from a balanced beer is the bitterness, I would like the hop flavour and malt flavour to appear in complementary fashion. The need for a great malt backbone, balanced by the perfect amount of hop bitterness.
Q: Who is your customer?
A: First and foremost beer is for sharing. Unfortunately, the scale of economics directs our beer into a certain LSM, that was the case. The truth of the matter is that I have seen beer lovers from all walks of life taste, then buy to enjoy our beer, it's from the hard working cashier/bank teller to the professionals in and around Mamelodi/Pretoria.
Q: How is the company funded & how do you market the product?
A: It is self-funded for now, the thing is, you need to sacrifice, work hard/smart, put in the hours and have a driving force. I am forever grateful to my family and some friends as they have been there from the beginning to now.
Q: Would you be willing to sell to a bigger group like an AB Inbev, Distell or Pernod Ricard should an opportunity present itself?
A: If the opportunity presents itself, I will most probably have a long walk to think it through.
Q: What's your take on the African market, Are there opportunities for you to export?
A: Africa has so much potential. Within our forecast the is a plan to slowly move into the SADC region then move up in Sub-Sahara then eventually the north and the rest of Africa.
Q: What's the best business advice you've heard & would like to share?
A: Just go for it!!
Check Mamelod Lager out on Facebook – Mamelod Lager – Our Home Our Beer & on Twitter @MamelodiLager
Facebook Comments

Chit Chat with Thabiet Allie From JOOX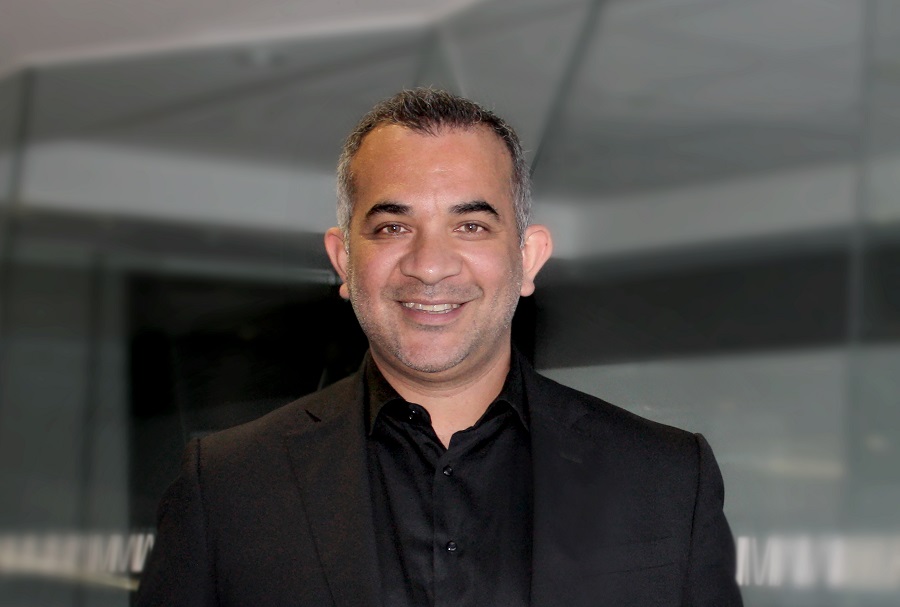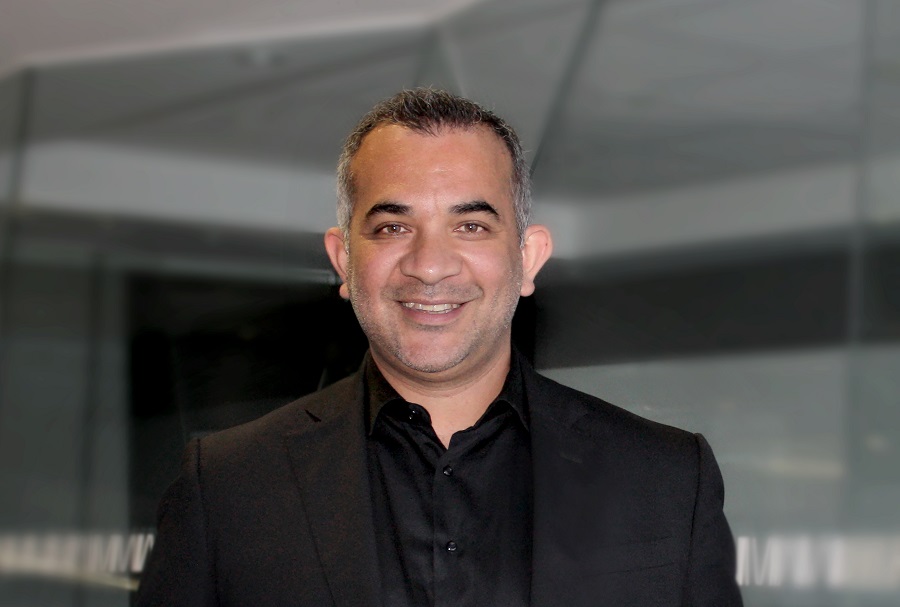 Get JOOX for free on DSTV – Chit Chat with Thabiet Allie!
Streaming music services have revolutionised the way people listen to music. DStv has chosen to partner with JOOX, South Africa's favourite music app to put together the best 360 entertainment package in South Africa. DStv subscribers can now get JOOX for FREE for up to five family members.
We got wind about the news yesterday and decided to have a chit chat with Thabiet Allie, Chief Commercial Officer at Tencent Africa to find out more this exciting partnership!
Q: South Africa has seen a lot of global music streaming services entering our market in the last couple of years or so, how has JOOX positioned itself to compete and what is making it stand out from the rest?
A: Our people. That what makes us stand out from the rest. We have a local team plugged into the scene curating the best local and international sounds going down in the clubs and festivals of South Africa and working closely with the local and international labels to keep our ears to the ground.
Q: How has the music streaming service been received by the market since its initial launch?
A: Streaming is still new to a lot of people. Once you get into being able to get any song you want, quick and easy…. that's it… your life has changed. It's been a wonderful thing watching my friends and family get into it.
Q: Is there a particular reason why JOOX has specifically chosen to partner with DStv?
A: We're both focused on understanding what our audiences want and making sure they get it. A large part of our popular music was also already tapped in to soundtracks for movies and series, so we were aligned with a lot of popular entertainment.
DStv obviously has a lot of music programming and JOOX is a natural partner to extend the experience so you could take the music with you and interact with the shows more.
Q: Can you share a bit more about the new JOOX VIP family package, how does that work?
A: All Compact, Compact Plus and Premium customers can immediately take up JOOX VIP for free and invite 4 other family members to subscribe, also at no cost. It's so cool for customers.
If you are the DStv account holder, just get the app from your app store, if you haven't got it already, then tap on the DStv banner at the top and follow the steps. You can then invite your family members.
Q: What other new developments can we expect from JOOX this coming year?
A: We've been collaborating on talent and music shows where you can experience more with your second screen interactions. You can also look forward to more action between your TV screen and the app. Stay tuned.
Thanks for the chit chat and all the best
The JOOX app is available for download on iOS and Android. For more information visit www.joox.co.za.
Facebook Comments