Meet Sanda Nyoko a.k.a Nyoks, a 20-year-old Singer/Songwriter who has been doing this since the age of 12.
Sanda Nyoko is no stranger to the music scene. She paints a picture of her music gigs playing at her local bars, "I used to play the piano, saxophone, violin, and viola. I'm not new to the stage – I used to sing at Eistedfodds, I've performed at events and I've had small singing jobs at bars and restaurants."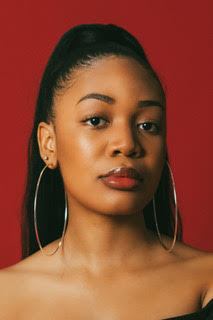 Like many other artists during this pandemic, Nyoks has realized that her music is to be shared in many ways than one, she explains that "COVID-19 has shown me that life is short and you have to make the most of it while you're still around and thus I decided on releasing my first ever EP." Her first EP titled "Feelings" is a sonic journey revisiting past emotions and feelings of vulnerability that Nyoks has kept to herself over the years.
Nyoks continues to express how difficult it has been to finalize and put together this offering. She mentions that having to juggle school and making the EP was a challenge she was up for but it certainly put her to the test.
You can check out Nyoks EP titled "Feelings" below: