This past weekend were the 16th annual Metro FM Music Awards and has never disappointed before but this year, plenty of peeps were less than satisfied with the awards. The words used to describe this year's awards are "underwhelming", let's take a look at the highlights of the evening.
First things first, there was so much controversy around the awards themselves after there were allegations that the awards are being bought and sold like chappies at a taxi rank. Ricky Rick echoed the same sentiments when he went on a Kanye West inspired rant, and blasted the radio industry and how it is able to spend so much money on award ceremonies but can't put on struggling artists.
http://https://www.youtube.com/watch?v=9B-eJzOHN0Q
Was he hinting that his award for Best Hit Single, was bought? Damn, even his sound was cut but that didn't stop him, he went to Twitter to get other things off his chest.
"If niggaz can pay for these fucking awards then my nigga I dont want them…" – RIKY RICK 2016

— #STAYSHINING 🌍 (@rikyrickworld) February 25, 2017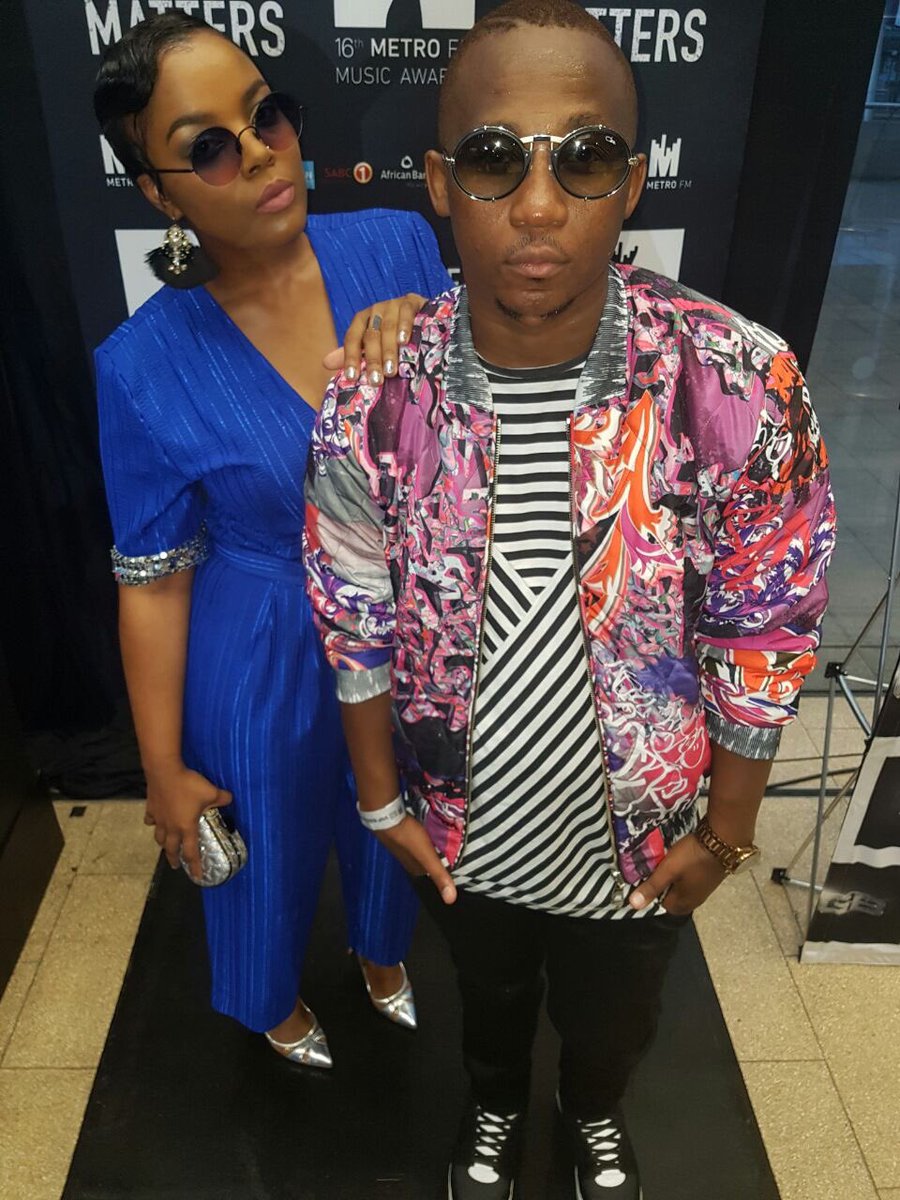 Kwesta and Khuli Chana also went on mini Twitter rants after losing to Mabala Noise Entertainment artists, Nasty C and Du Boiz.
FUCKEM! 🖕🏽 https://t.co/UoRX07dzd6

— #ALLHAIL (@KhuliChana) February 25, 2017
Never been a bitter fella. We keep working, we just about music. But in the end the bullshit must be called. Just got 4 missed calls from me

— WatchNgiyazfelaNgawe (@KwestaDaKAR) February 25, 2017
Black Coffee also added his 2 cents worth in support of Ricky Rick,
Just watched the #MMA16….maybe it's time @METROFMSA do what they do best and remain a Radio Station?

— #PIECESOFME (@RealBlackCoffee) February 26, 2017
I guess we've been quiet for too long…..Respects to @rikyrickworld for speaking the truth…..🙏🏿🙏🏿🙏🏿🙏🏿🙏🏿

— #PIECESOFME (@RealBlackCoffee) February 26, 2017
The performances of the night that were hailed as being full of energy were L'Vovo's rendition of Amatin Tin, Dr Malinga's hit song Akulaleki and Gemini Major's Ragga Ragga. The big yawns of the night were the lip synchers- side eye Mshoza and Unathi.
The surprise of the evening was that Babes Wodumo didn't get even one award in the 4 categories she was nominated in. In a surprise twist, Nasty C won in all 4 categories he was nominated in and usurped the Song Of The Year from Babes Wodumo and Kwesta. What a wow.
Kelly Khumalo won her first Metro FM award in the 13 years she's been in the industry and Durban's Finest came back with a bang and they took the award for best Duo/Group. Also, former Idols SA contestants Musa and Amanda Black walked away with awards, how
And this moment right here! This was golden.
Here is the full list of the winners below!
Best New Artist: Nasty C: Bad Hair Extensions
Best Compilation Album: DJ Qness: Essential Selections
Best Collaboration: Ms Pru: Ameni
Best Urban Dance Album: Henry Philemon: Man of Definition
Best Urban Gospel Album: Dr Tumi: Love & Grace
Best Produced Album: Sjava: Isina Muva
Best Music Video: Du Boiz: Dope Dreams
Best R&B Single: Amanda Black: Separate
Best African Pop Album: Musa: Mr Serious
Best Dance Album: Mobi Dixon: Live The Music
Best Styled Artist or Group: Mafikizolo
Best Female Album: Kelly Khumalo: My Truth
Best Male Album: Nasty C: Bad Hair Extensions
Best Kwaito Single: L'Vovo: Amatin Tin
Best Hip Hop Album: Nasty C: Bad Hair Extensions
Best Duo/Group Album: Durban's Finest: Reloaded
Best Remix: Prince Kaybee: Don't Give Up
Best Hit Single: Riky Rick: Sidlukotini
One Africa Award: Vee Mampeezy: I Do
Listeners Choice Award: Amanda Black
Song of the Year: Nasty C