Microwave Boys Release Statement, Social Media Responds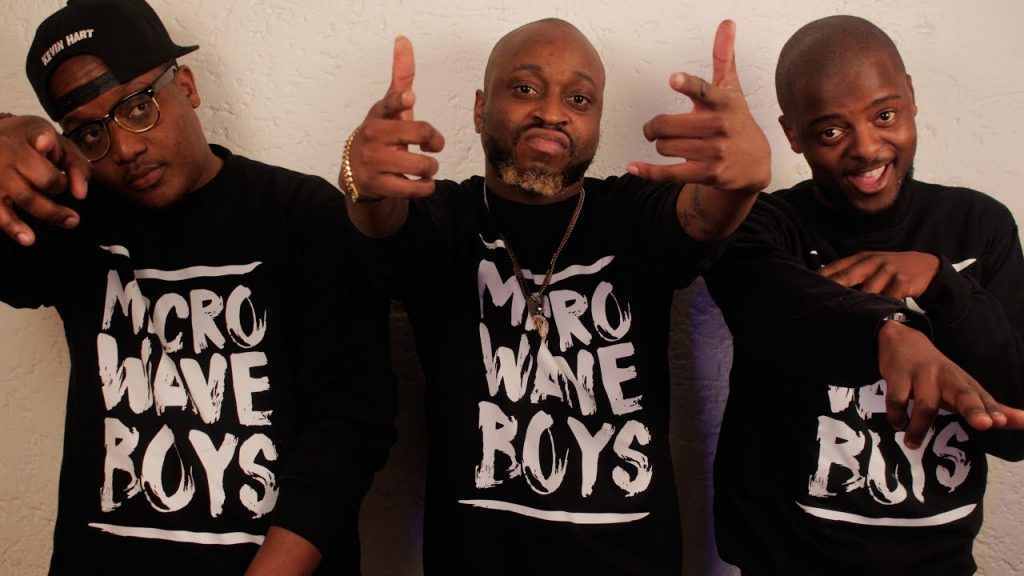 Could this be the end of Microwave Boys? Social media once again picks up the conversation on abuse against women and this time, Larry is the target
In light of the news of accusations made against former dancer, presenter and entertainment personality, Larry Nhlane, social media has responded. More importantly, Microwave Boys creators and producers have released a statement to address the rumors.
Larry's girlfriend and mother of his son, Noxeih Cole accused him of abuse earlier today. This has sparked a hot and reoccurring conversation about abuse against women. Plus in light on Babes Wodumo's recent abuse debacle at the hands of boyfriend Mampintsha, this conversation was understandably heated.
Microwave Boys Co-Creators and team released a statement commenting on this matter
The statement from Microwave Boys describes that they are "extremely disturbed by the damning allegations". They also say that they do not tolerate gender based violence in any way so they do not take this matter lightly.
They also mention that since Larry is a co-creator of the show, it doesn't make any sense to continue shooting as they have dissociated themselves from him. And this is end of the show as they are disbanding it. Read it below.
The messages are mostly condemning abuse and call for action against abusers. But they were also in support of Noxieh Cole.
Our statement regarding the allegations against Larry Nhlane. pic.twitter.com/bkMnneQmYR

— Taboo Sandton (@Taboo_jhb) May 21, 2019
Okay the statement answered my question ❤️.

I'm so genuinely sad about having to lose all of you. My heart 💔. Love you guyz. And congratulations on a great great show.@LesangT@Sphaka_N@Sipho_Says@anarchadium

— Plus Size Princess 👑 (@Khanyisile_Muso) May 21, 2019
The conversation was nuanced and was more than just bashing Larry. Instead some of the points made were that of concern especially considering how many perpetrators are let off the hook.
Shama calling out Larry is the damn energy we need a lot of you men to jump on. Keeping friends who are abusers and rapist is the reason why this behavior won't end. You keep accepting animals back to the society.

They must all be treated like animals if not locked up!!!

— Ntebogeng (@Ntebo_Mo) May 21, 2019
I really hope that the people calling Larry out also follow through with all of the outrage. Don't say it for the streets and good PR then hang around him later etc. he is part of a horrifying domestic abuse stat in SA. I hope Noxieh finds peace and comfort from her loved ones.

— Tswape 🍑 (@TkMatakanye) May 21, 2019
Other messages are of reassurance that they are behind Noxieh all the way
The courage Noxieh has to speak out about her abuse at the hands of Larry must be followed by an unwavering condemnation of his actions!
What he did can't be justified,What he did is wrong and disgusting ,What he did is an insult against my soul
Any abuse won't be tolerated!

— Push ur Passion (@Dj_Timo_SA) May 21, 2019
i supported Noxieh, and i stayed listening to everything that happened because i needed to be by her said and she needed to know she can run to me when anything would happen to her.

— Azande iy'ntombi 💋 (@thereal_arzee) May 21, 2019
I understand the decisions you are making are for your son just don't forget that in the end,Your happiness matters as well.Too many black families deal with domestic abuse on a daily and this in turn will bleed out onto the child if not properly dealt. Do what you feel is right

— Wandile Ngcobo (@E0nW0lfheart) May 21, 2019
This is a lot. Share with us your thoughts.
Facebook Comments