Moonchild Is Unapologetically Bold With International Brand.
Mzansi's celebrated songstress Moonchild Sanelly has been announced as the face of the all new Puma Women NOVA sneaker which is set to drop on 01 March 2019. The artist who is known for her peculiar sense of style will be modelling the brands latest offering.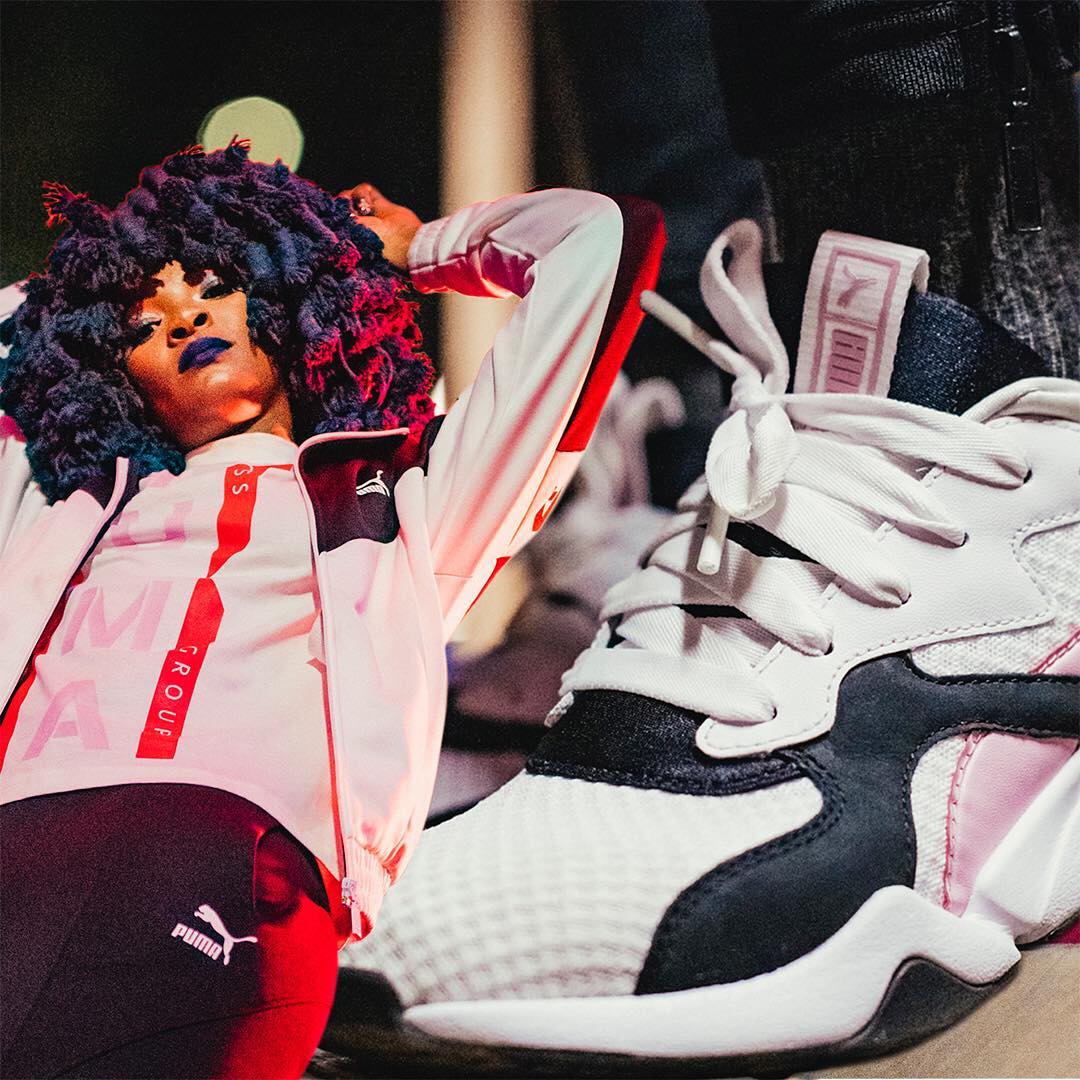 This collaboration is part of the many highlights she is aligning her brand with and she is excited about the campaign,
Weh mameh! @moonchild Sanelly for Nova 90s Bloc, dropping 01.03.2019. #DoYou 💙
U don't understand how amazing this feels,
She revealed to her fans on Instagram.
The design caters for the average fashion-forward woman who is not afraid to make a bold statement everywhere.
The NOVA '90s Bloc fuses the classic running design with loud, fashion-forward pops of colour that complements the star's out-of-this-world stage personality. The notable sculpted chunky design is tastefully paired with a mesh and suede overlay which goes well with the 90's theme.
https://www.instagram.com/p/BuDtokcBt9N/
The sneaker arrives in three colors namely PUMA Black, Fair Aqua and Pale Pink which brings out the sneakers retro design.
Her nonconformist taste in fashion has gained her many followers after the eccentric singer launched her very own online store called Moonchild Cultwear.
Check out Moonchild Sanelly online.