Moozlie Involved in "Fake" Car Accident & Twitter Responds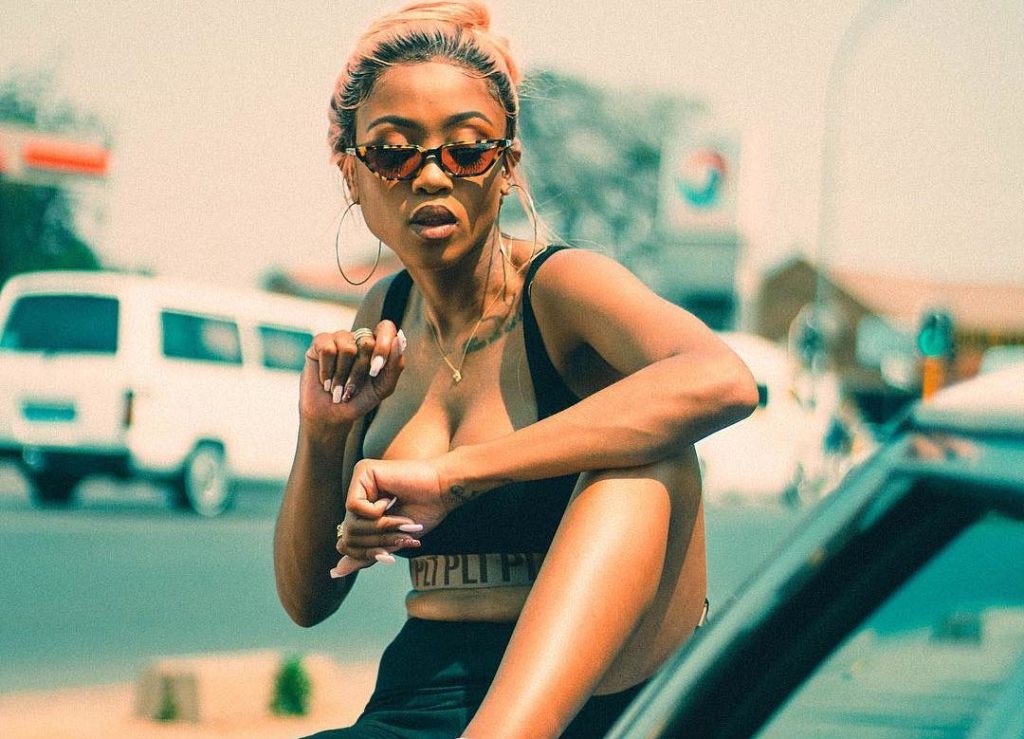 Did Moozlie fake her accident as a publicity stunt?
Late on Thursday evening, 10 January 2018, news broke that award winning rapper and television presenter, Nomuzi Mabena better known as Moozlie, was involved in an accident. Social media was ablaze by the news as the video of the actual accident was caught on an Instagram live video she posted while still driving.
Moozlie shared the details of her day all throughout yesterday on Instagram. She documented going on a date with her boyfriend and manager, Sbudaroc and also showed us videos and images of them drinking. Later on in the evening, while presumably driving home made a huge announcement while on Instagram Live. This is where we witnessed the car crash.
The video was first shared by Moozlie's close friend and fellow rapper Rouge who urged anyone who has seen or heard from her to contact her.
Guys listen has anybody been able to get ahold of @NoMoozlie ???????? I'm so scared! Please let me know If Anyone can reach her????????????

ASAP PLEASE! pic.twitter.com/dcFYGSUE1S

— Rouge (@Rouge_Rapper) January 10, 2019
Moozlie's fans were concerned for her safety
That set a chain reaction of concerned Tweeps who were tweeting with the hashtag #PrayForMoozlie. Fellow artists were also part of those who were sending messages of hope to the rapper. Some of the tweets from fans were heartfelt and genuine.
Prayers for @NoMoozlie 🙏🏽🙏🏽🙏🏽

— #16 (@L_Tido) January 10, 2019
If people could only see themselves or a loved one in the place of another whos in pain then maybe we would see more sensitivity,more care, more love on social media. Some things I'm seeing…I just don't understand. #Nomuzi 🙏🏼

— Danny K (@dannykmusic) January 10, 2019
Some fans were not buying that this is real?
While all of this was happening, there were a number of Tweeps who were not buying the story and found loopholes. They formulated their own theories as to what could have happened and most concluded that this may be an Arrive Alive campaign about the dangerous of drunk driving and texting while driving.
She makes a big announcement, windscreen cracks then video stops.

Am I insensitive for thinking it's a PR stunt?!?!

If it is, NOT LIKE THIS GUYS.

This is not it. #Nomuzi

— Wildflower (@Me_Chaela) January 11, 2019
#Nomuzi #Moozlie who was driving the car ngoba she was flying her right hand around the whole time while holding the phone with her left hand…

This was not the smartest campaign

If @TrafficRTMC needs a creative they should call me up

— Nwaba Lisa (@Nwaba_Lisa) January 11, 2019
#Nomuzi the windscreen cracked before the sound of the crash… pic.twitter.com/deXV6e1GVp

— Sbu'Genge🇿🇦 (@sibusiso_lukele) January 11, 2019
If its a campaign, its one triggering and violent AF campaign. That kinda stuff should be banned. There are many ways of educating the nation. Some of us are left here shook and worried. #Nomuzi

— Siyamthanda (@SiyaNyulu) January 10, 2019
This was strengthened by the fact that Arrive Alive took to Twitter this morning to post a series of tweets about the dangers of texting and driving.
So was the accident fake?
Besides the campaign, most fans believed that this may be a publicity stunt to strengthen her brand. AKA also responded to a post another blog made about the video and gave a clue that is fake.
Other celebrities who confirmed that this was all for a campaign included Penny Lebyane who confirmed that this a "great campaign". Blaklez also tweeted that he wasted a prayer on her.
Good Morning. I got the Message. A great Campaign,well done to everyone involved,I want my sleep 😴 but I also had lots of laughs in our HipHopUnited WhatsApp group it was clear who's part of it and who's not #Nomuzi #Moozlie

— PennyLebyane💚Penny Lebyane (@PennyLebyane) January 11, 2019
There it is … #Nomuzi pic.twitter.com/ufh7AzWtcw

— Yaya🐝🌻 (@Phinutty_) January 11, 2019
Shu! It's a messy couple of hours. What do you think about all of this?
Facebook Comments