Closer look at Moozlie's Sun Met outfit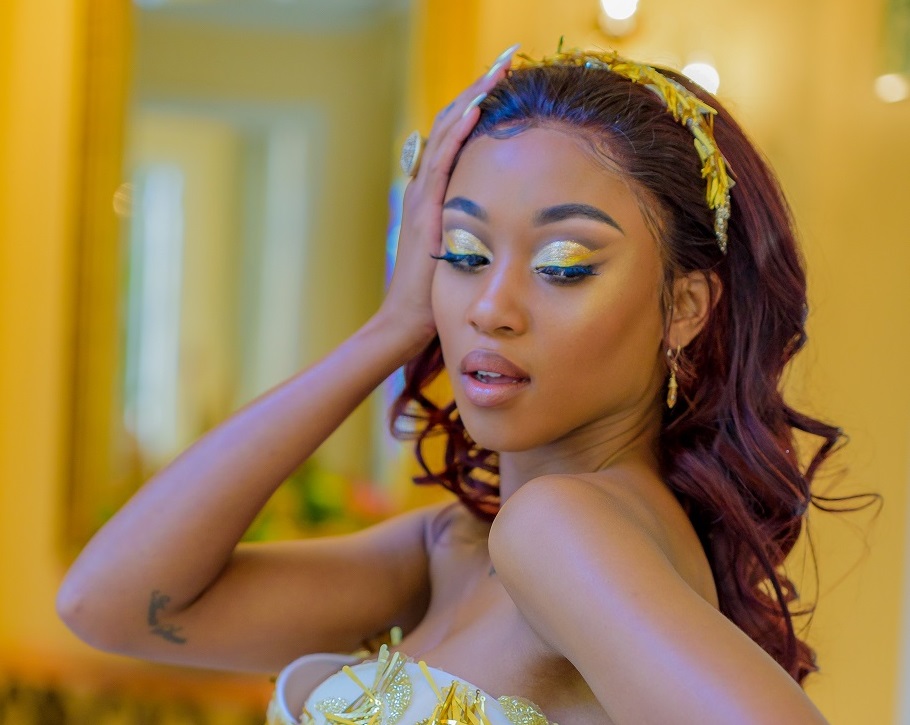 Moozlie steals Sun Met red carpet with a striking outfit.
The starlet who is no stranger to making front page and being the topic on everyone's lips was a vision in her captivating interpretation of this year's theme – African Luxury: Precious Metals.
Moozlie went straight for gold in a Ryan Keyes mini dress, giving us the re-imagination of the flapper dress we didn't know we needed. Makeup artist Stacy-Robin's Midas Touch is the reason behind Moozlie's dazzling gold eyelids.
The finer details of Moozlie's Precious Metals interpretation are entailed in her iridescent nails, metallic stilettos and a Maison Goyard clutch.
This is a look worth its weight in gold:
What do you think?
Facebook Comments