The wait has come to an end as Mr. JazziQ has finally dropped his much anticipated solo EP 0303.
When we first got word that we were expected to receive a solo project from Tumelo Maile aka Mr. JazziQ we were slightly worried about what that meant for the duo that is JazziDisciples. It turns out that we had nothing to worry about the pair just want to establish their own identity outside of the JazziDisciples.
3rd March saw Tumelo Maile celebrating his birthday and also the release of his debut solo EP 0303 and saw anxious JazziDisciples fans biting their nails.
Mr. JazziQ 0303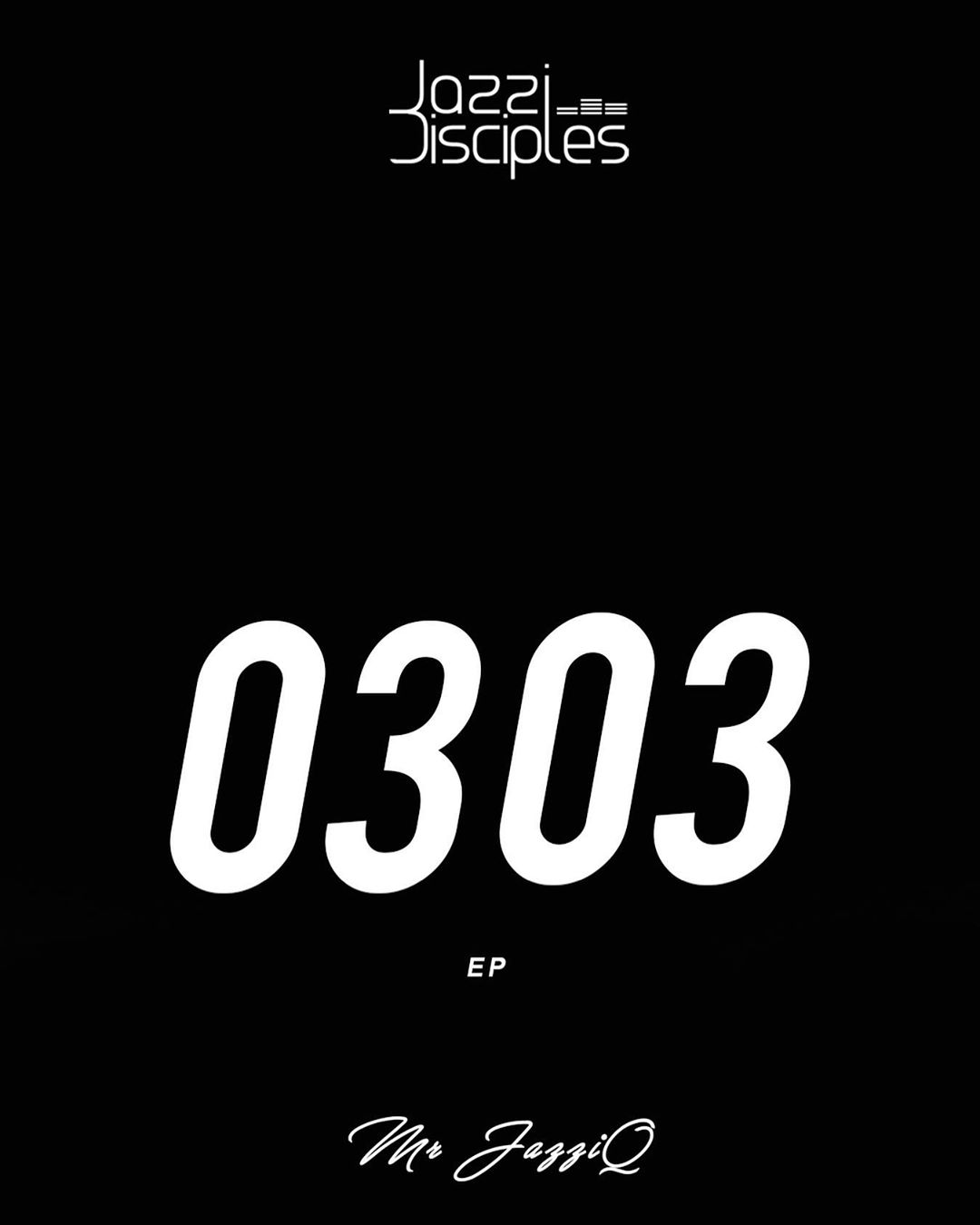 0303 is a ten-track EP and it is a clear indication of what Mr. JazziQ's musical identity is. Sonically, the extended play is nothing like what we expected and this could be because of the feature that appears on the project. However, the final product is certainly palatable and we wonder where this puts Mr. JazziQ on the Amapiano spectrum.
The extended play boasts a strongly rugged sound that is paired with Amapiano posse-cut lyrics to entice you to dance and misbehave. Regrettably, the project has some disappointing moments that we wish did not exist. Some tracks in this EP work better as single songs far removed from this project. The songs like Stoep, Mdzango and Kahle'isgubu, are arguably the weakest point of the album and would do better as singles to rile up crowds.
In-contrast, the interesting and by far the most impactful parts of this EP come when Mr. JazziQ and Josiah De Disciples link up again. On the track, Hugh Sounds which is the highest point of the entire project. The track Nguwe which also features Josiah and Dali Wonga deserves a notable mention too.
Moreover, there are other moments on the EP that will catch you by surprise in a very good way. JazziQ teaming up with Vigro Deep and Rams De Violinist on Blue Skies is straight-up fire. The sinister and stuttering bassline that is clearly Vigro Deep signature creeps up on you when you least expect it. Paired with the violin this song it the darks point of the ep and give a contrast to the ep and that is enjoyable.
Standout tracks
Blue skies
Hugh Sounds
Nguwe
0303