Ms Cosmo, Kwesta, Kid X and Solo are vibrant in 88 visuals
Internationally celebrated Hip Hop DJ, Ms Cosmo has finally released the visuals for her 2018 hit single, 88. Ms Cosmo, who is also a music producer gathered Mzansi's league of rappers on this song. And the music video is also quite a vibe with the centre of the visuals being a jumping house party.
88 is the 3rd single offering from the poweress Ms Cosmo, which was released in December 2018. The captivating part of the song is how Ms Cosmo was able to create an air of nostalgia with the sample but also the vibe of the song. 88 doesn't take itself too seriously and if anything, celebrates how simple things were back then.
The music video for 88 takes us back in time
Shot in Soweto with a retro old skool theme, Ms Cosmo takes us back in time to party with the school of 88! Fun, high energized scenes in the video showcase Ms Cosmo together with friends at her Birthday party, where she also debuts her singing talent.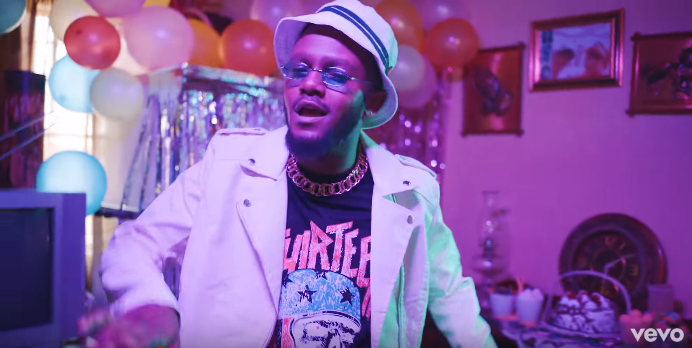 88 was shot and directed by Ofentswe "UncleScrootch" Mwase, and the video playfully tells a story from the late 1980's. He does this by cleverly using candy coloured themes and popular video games from the era. Kwesta, Solo and Kid X also join Ms Cosmo at her party as well as in the 88 school halls where she delivers a catchy bridge and sing-along chorus.
To check out what went down behind the scenes of the music video, peep Ms Cosmo's Twitter page. 88 is also set to be playlisted on major TV screens.
Watch it below!