25K will be dropping his debut album and his partnership with Sony Music comes at the right time
Culture Vulture hitmaker, 25K, officially joins the Sony Music Family and announces new single Pheli Makaveli (Intro) dropping on Friday, 11 June.
About his signing, A&R Manager, Lutendo Kungoane 'Sliqe', commented, "25K is a great addition to the Hip Hop roster at Sony Music. He brings hope, edge, community, truth and love to the stable. This is his debut album and I'm glad we're on his side and a part of his history. Hip hop has evolved over the years and we're all getting a front seat to the Pheli Makaveli show. South Africans all over the country will grow to love the raw, floetic, storytelling Trap Star, 25K."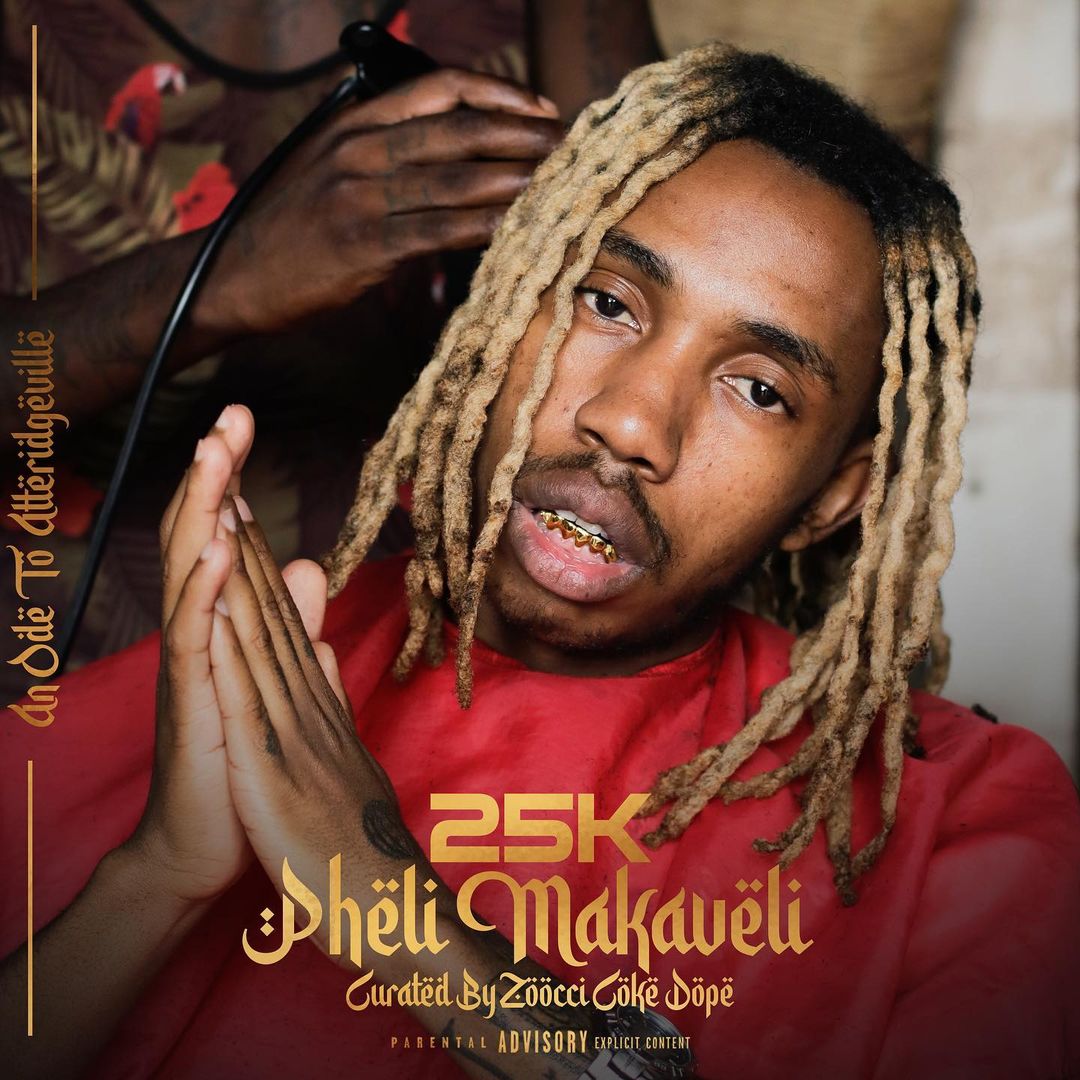 "After months of teasing my debut album, 'Pheli Makaveli' curated by Zoocci Coke Dope, I am excited to announce my partnership with Sony Music Entertainment Africa. It's always good," 25K said.
Pheli Makaveli (Intro) will be available for purchase and streaming on all digital platforms this Friday, 11 June. The video for the single will drop on June 18. His debut album Pheli Makaveli is dropping at the end of July. Before that fans will be treated to two more singles – Hustler's Prayer and Trap Jumpin'.
You can pre-order the single on all major digital stores.