DJ Fresh and Euphonik will be off air until rape case is resolved
Popular radio personalities, DJ Fresh and Euphonik have taken a step back from their positions at radio station, 947, following rape allegations leveled against them. This comes after reaching an agreement with management at Primedia Broadcasting.
Taking to social media on the 17th of January, both radio personalities released a statement to this effect.
"In light of the serious allegations levelled against us, we've decided to step away from all public public work engagements until such a time that this matter has been resolved and law has taken its course."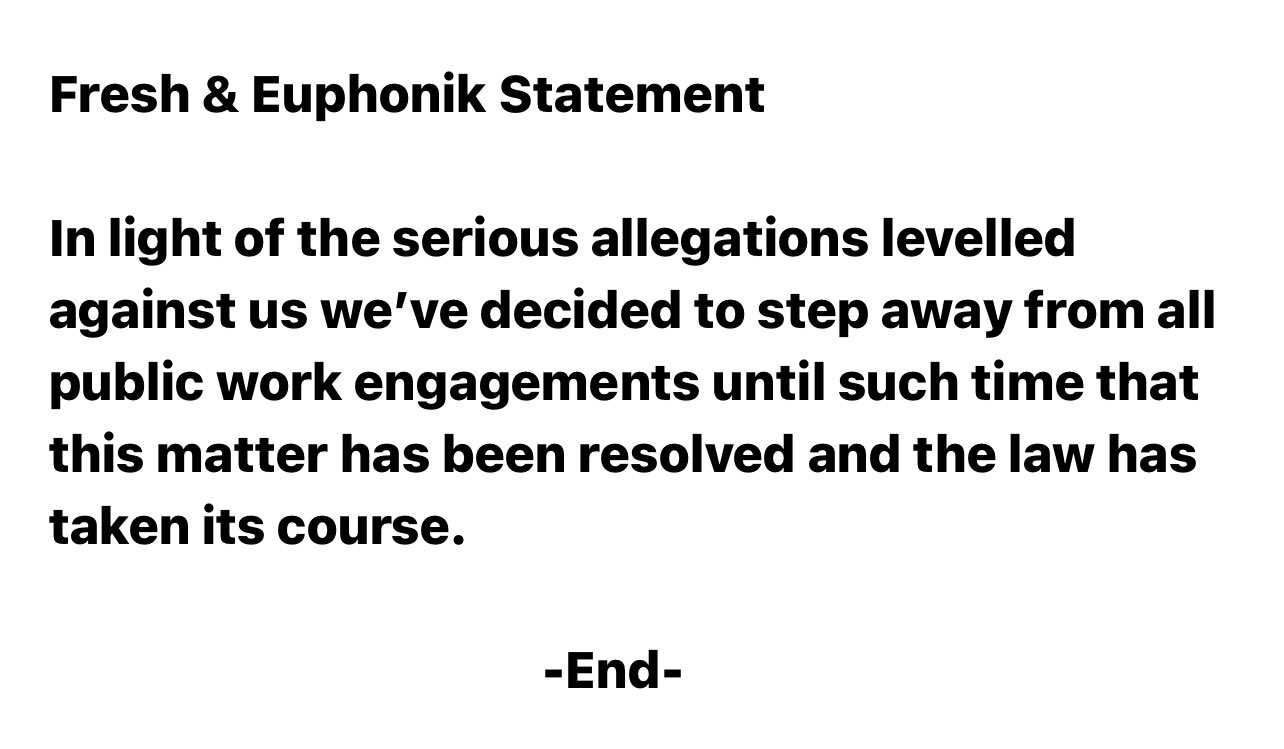 Primedia Broadcasting also released a statement maintaining that the two radio personalities step aside and let the law take its course.
"Primedia Broadcasting, DJ Fresh (Thato Sikwane) and Euphonik (Themba Nkosi) have reached a mutual decision for both DJs to step down from their roles at 947 to allow them to focus on addressing the recent allegations levelled against them," says Primedia Brs acting CEO Geraint Crwys-Williams.
"We welcome their approach in this matter and appreciate the manner in which they are managing a challenging situation", Crwys-Williams according to CapeTalk.
This is not the first time that DJ Fresh is accused of rape
Earlier last week, a woman took to Twitter, accusing DJ Fresh and Euphonik of drugging and raping her in 2011. A formal case of rape was then opened against two well-known radio personalities.
"@DJFreshSA & @euphonik will you ever acknowledge drunking me & further raping me? I was completed drugged I don't whether you BOTH raped me or 1 of you did & you later laughed about it the next morning saying we (me & 3 girls) were so drunk we kept blacking out but nasidlwengula", she wrote.
This is not the first time that DJ Fresh is accused of being a rapist. Last year, Ntsiki Mazwai posted allegations of rape against DJ Fresh on social media. According to EWN, the case landed in court and the court found that Mazwai didn't have enough evidence to prove that the rape happened. Furthermore, the court instructed her to remove her posts and refrain from making further derogatory statements about Sikwane.