Its been a while since we've heard anything from Radic The Myth and in lite of the lockdown the silence has been broken. Radic The Myth has released his latest offering Zulu Gangsta EP.
We quickly had an interest in the mystic character of Radic The Myth when he first dropped a Zulu Dub last year. Originally hailing from Duduza, a township west of Nigel, Radic got recognition as a producer mainly post his song online like most producers these days. Creating a collection of eclectic sounds that promotes imagination and acts as a sixth sense.
This being his second release with Stay True Sounds, Radic had was esthetic and took to his Facebook page to express his feelings.
This be my second release on Stay True sounds and I'm super excited about it and to be honest I was a bit skeptical about it at 1st…

Then saw the Feedback and trust me when I saw its mind-blowing because my role models in the industry really loved the Ep even Atjazz said " the man has interesting ideas and that's what Kid Fonque 1st said on my 1st release Zulu Dub Ep

The Ep consists of 4tracks and I hope you enjoy it
From the East with love and forever stay true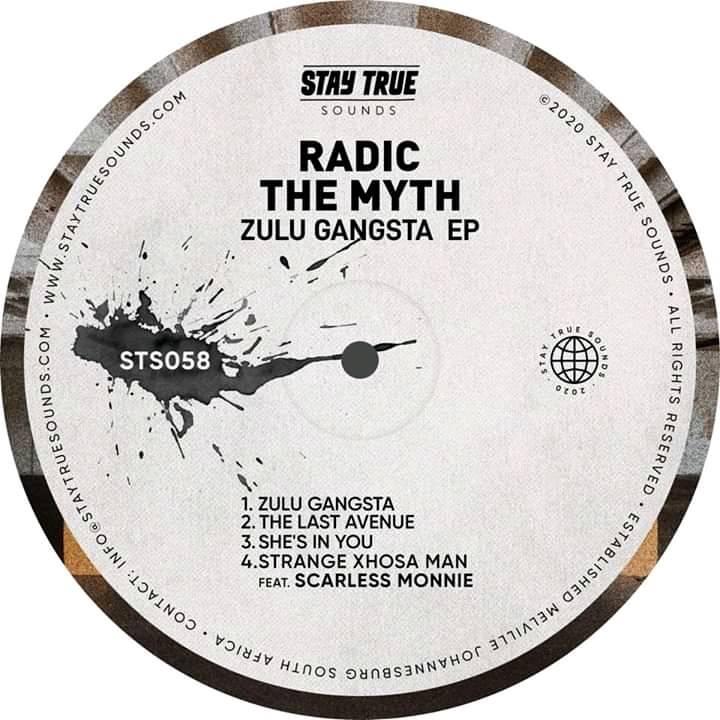 The four-track EP is a play on Deep tech and electronic Dub music and with just a few days of being released it seems like fans have already found their favorite track off the EP, 'She's in You'.
Take a list and share with us your thoughts in the comment section below.