Independent music artist, NATE is set to drop his latest single, Singashona, tomorrow featuring Aubrey Qwana and Mlindo The Vocalist
Music artist, NATE is releasing new music this Friday. Teaming up with the Aubrey Qwana and Mlindo The Vocalist, NATE brings together Afro-Pop's golden children on Singashona. This comes after he made an appearance on music duo, Jamville's Ingoma.
Read more: #NewMusic: DJ SayFAr Teams Up with Aubrey Qwana & HLE On "iTheku" Taken Off His Debut EP
Taking to social media, NATE shared the news of the release of Singashona, describing the song as a masterpiece. He took to social media to write: "Ladies and gentlemen we would like to present to you this Masterpiece #SINGASHONA featuring inkanyamba @aubreyqwana and iVocalist yodumo @mlindothevocalist."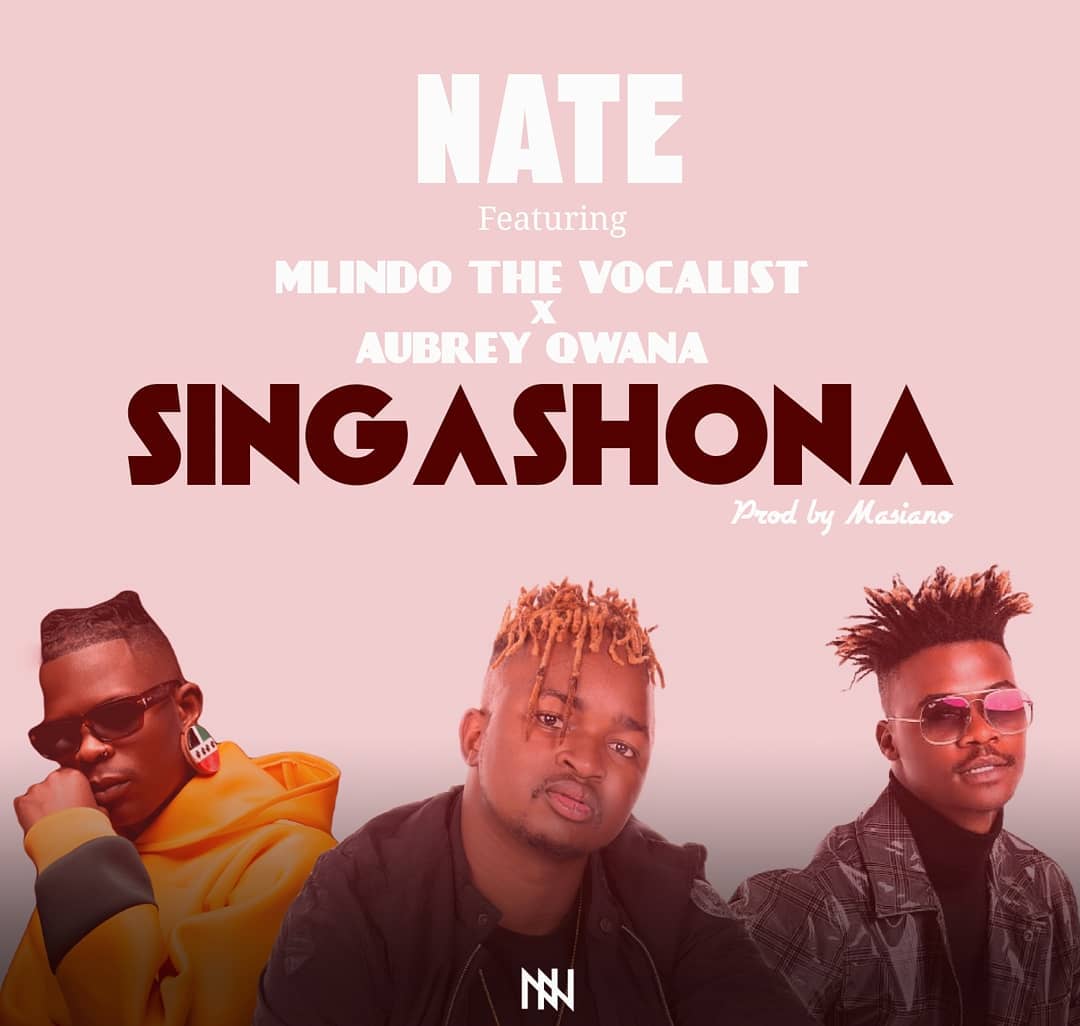 Singashona is NATE's first single for the year. The song is an ode to those who come to work in Joburg to work and create a life. But they find themselves having to go back home because they lost their job. A reality that many can relate to since the loss of jobs has been a consistent trend especially with the onset of the Covid-19 pandemic.
NATE's deep voice and pensive lyrics tell the story of a man who has tried everything in their power to provide for their family.
Independent Musician, NATE is no newbie to the music industry. He has been making music for a little over a decade and has garnered it singles such as Shisa Bhe, Friend Zone alongside Zola and Rolly to name a few. Apart from the obvious growth in the manner in which he approaches the composition of the song, NATE has seemingly shed his Trapper persona for a more relatable and wholesome one. Penning songs that are both pensive and paint the realities of the everyday man. Singashona is a testament to his growth and a celebration of the kind of music that is uniquely South African.
Pre-order Singashona on all major digital music stores.