Robin Thirdfloor is going to be a series of live-stream shows this month starting today
Robin Thirdfloor took to social media to announce a new live-stream event series that he has partnered up with Jägermeister on to bring during the month of July.
The live stream events will be taking place every Thursday at 7pm (SAST) on ZOOM and will feature an hour long performance by Robin Thirdfloor with intervals for questions and answer sessions.
Audience can expect some surprise guests and giveaways so this is something worth looking forward to.
Read more: Durban-Based Artist Robin Thirdfloor Speaks About Self-Love and Awareness
We asked him a few questions about the upcoming show and what he would be doing differently.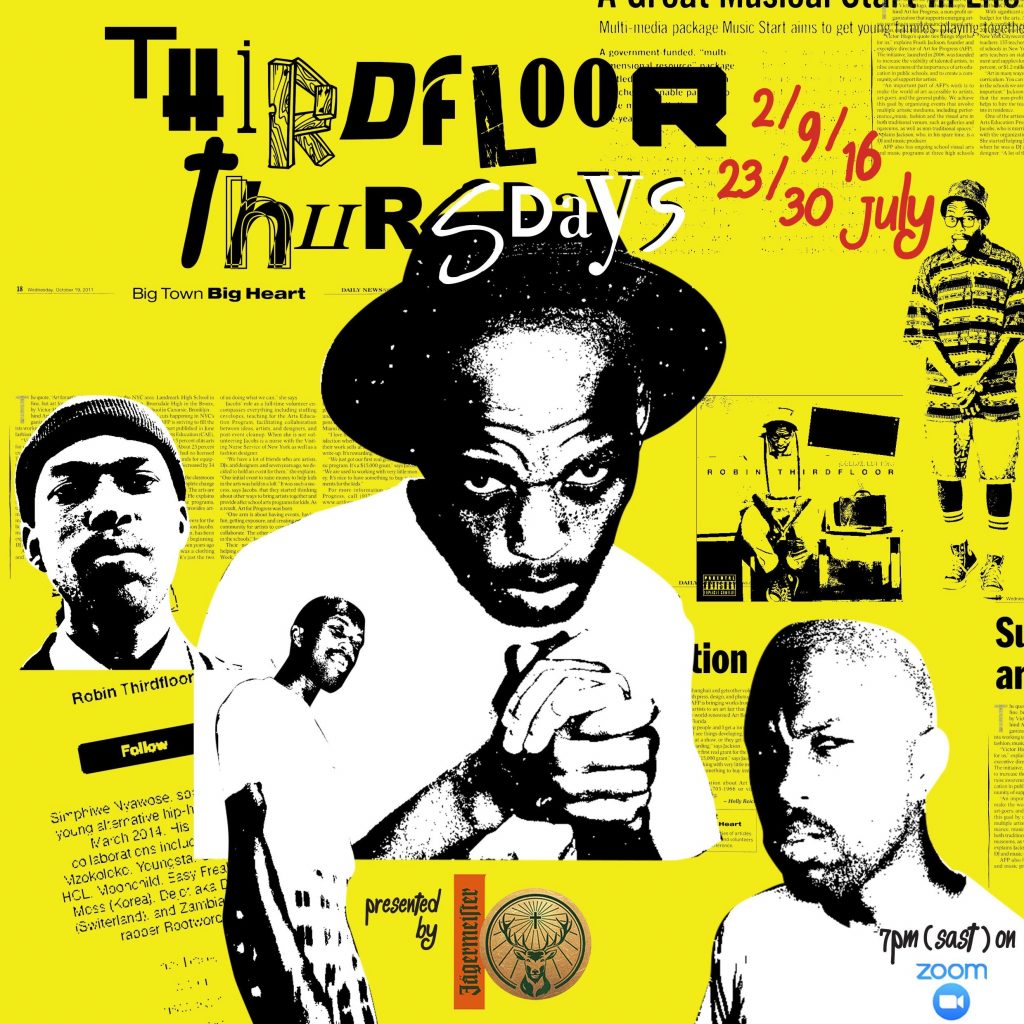 What inspired you to create Thirdfloor Thursdays?
So I had a jam packed year planned for 2020 and sadly because a lot of the plans were based on me going out and interacting with people via activation for my music etc. I needed to now rethink how I'm still gonna do that but having to abide to the regulations of the current climate.
So when I shared the idea to my team at Jägermeister they were more than happy to help me bring this to life.
How are you going to make sure that this show is different from any internet live show out right now?
I can't share much but definitely gonna have the shows come through in Robin Thirdfloor style, from the creative direction of the set, the energy and giveaways.
People should expect some exclusive unreleased songs too.
How has Covid-19 affected you as an artist? What have you learned about yourself?
Covid-19 has affected me as an artist in the sense that I can't perform for lovers of my music in the way I would like to and that kinda sucks cos there's a lot of income that I get from shows.
Secondly I think it's even affected me outside of just being an artist but in my personal life with regards to having to downscale on a lot of what I used to be about to make sure I can make my money go a longer way.
I've learnt that it's important to save I know it's something we should all know and be about but we forget in the midst of 'life' so yeah I've learnt the importance of saving money for unexpected times like this.
Link up with Robin Thirdfloor on his social media for more on the work that he is doing. Join the live-stream series here.