Sha Sha has effectively flown the Amapiano flag internationally by winning her first BET Award
Sha Sha has made history and become the first artist from Zimbabwe to walk away with the prestigious honour. The petitie Amapiano star was nominated in the Best New International Act category.
Read more: #MusicNews: Sha Sha Grateful After She Bags First Ever BET Award Nomination
Taking to Twitter, Sha Sha thanked her fans and everybody who voted for her.
"What just happened!! A BET THANK YOU! MY PEOPLE BACK AT HOME ALL OVER THE WORLD MAN (sic)", she tweeted.
The 26-year-old was up against Celeste from the United Kingdom, Rema from Nigeria, Young T and Bugsey from the United Kingdom, Hatik from France and Stacy from France.
The Tender Love hitmaker was unveiled as a winner early this morning as the awards took place virtually due to the Covid-19 pandemic.
Sha Sha, was born Charmaine Mapimbiro, in Zimbabwe. She identifies Mutare, a city in the eastern Highlands of Zimbabwe.She spent some of her life in Bulawayo and is now based in South Africa where she has become a household name with her polished and soulful brand of Amapiano hits. With the most prominent being Tender Love and Love You Tonight.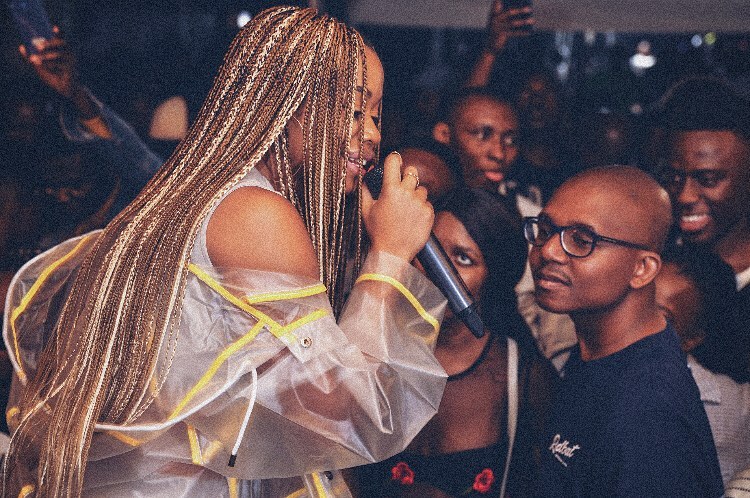 Messages of congratulations have come after the win
Zimbabwean child, your dreams are valid. Don't stop, it's possible. Shasha has made history, Zimbabwe's first BET🙆🏾‍♀️ l am speechless.😭🥺😍😍😍😍 pic.twitter.com/GmgG6dD2tP

— Mr Swagger (@MrSwagg94536512) June 29, 2020
From the comments I saw sofar it's either 🇿🇼people are going to be fighting with 🇿🇦 people for Shasha, or there's going to be a 🇿🇼🇿🇦 vs 🇳🇬 twar because some of the Ogas are really pained their Rema didn't win, anyway congratulations @ShaShaOfficial_ 🎊❤️

— Mukadzi waForex Trader👑 (@drey_chabs) June 29, 2020
Waking up to news that ShaSha won a BET. I'm so happy for her, well deserved man! 😭😭😭💞

— Kuwaiti Dinar (@LitSego) June 29, 2020
Check out Sha Sha's acceptance speech below!
Congratulations to shasha and her team pic.twitter.com/jkAkQSoVvN

— ZWELY SIYA MP🌄🇿🇦 (@Zweli87514961) June 29, 2020