ShabZi Madallion gives us a double whammy of content by releasing the visuals to his introspective single Distance 2 and reveals the front cover for his upcoming album Nomvula. Nomvula, which is named after his mother, is expected to be a deeply personal project for the rapper.
ShabZi had this to say on his social media platforms regarding the long awaited album:
"Naming my album after you, is me paying homage to you MA, acknowledging all the rain you endured just to ensure that I was cultivating something that brought me happiness and purpose! You are my hero for that and I can't thank you enough!"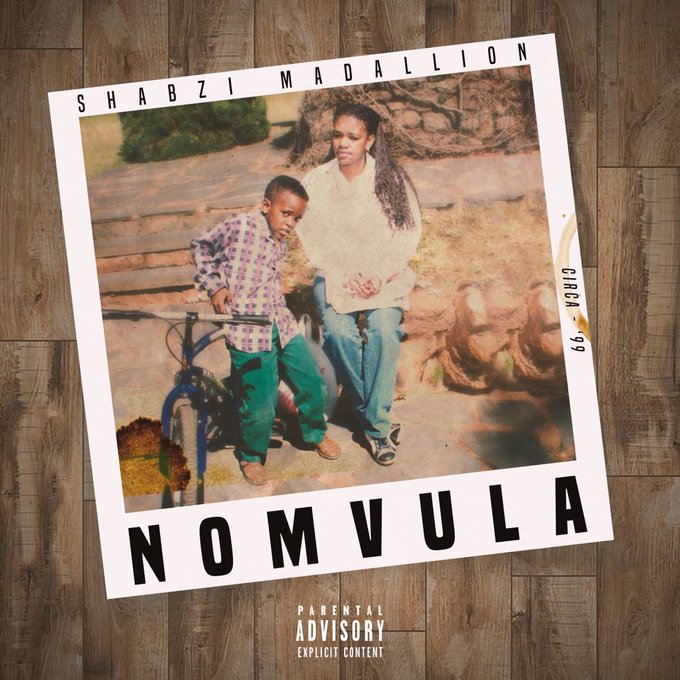 He also reminisced about the impact that his mom has played in making sure that his earliest dreams of pursuing music are realized.
"Nomvula got me my first computer (second hand), bought me my first beatmaking software, spoke life into my dreams waaaay before ANYBODY knew about them, when it was all just a "hobby", Nomvula adjusted alot of her ways to make space for me to cultivate this "music thing" in the very beginning… A very pertinent phase for me because I don't think I'd be where I am without her," he writes.
Known for his honest and authentic take on Hip Hop, ShabZi Madallion has had a relatively low key 2020 considering how jam-packed his 2019 was. From his single Guapo with Nelz and to the appearances he made on DJ Enzo's Groovy and Jimmy Wiz's Getting Mines, the rapper had a busy 2019. This year though, his single, Distance and his EP, Music Never Released Before, are among some of his notable releases.
Nomvula is expected to arrive on the 3rd of April. You can pre-order the album on all major digital stores.
For now, check out the music video for Distance below!