Vusi Nova goes by Snova The Panther now and is gearing up to release his first Amapiano single tomorrow
Multi-award winning singer and songwriter, Vusi Nova has once again changed his moniker and riding on the Amapiano wave. The Afro-pop superstar announced that he is now to be referred to Snova The Panther. This as he prepares to release a new single titled Shuku Shuku this weekend.
Read more: ICYMI: Ambitiouz Entertainment Ventures Into The Amapiano Genre With New Artist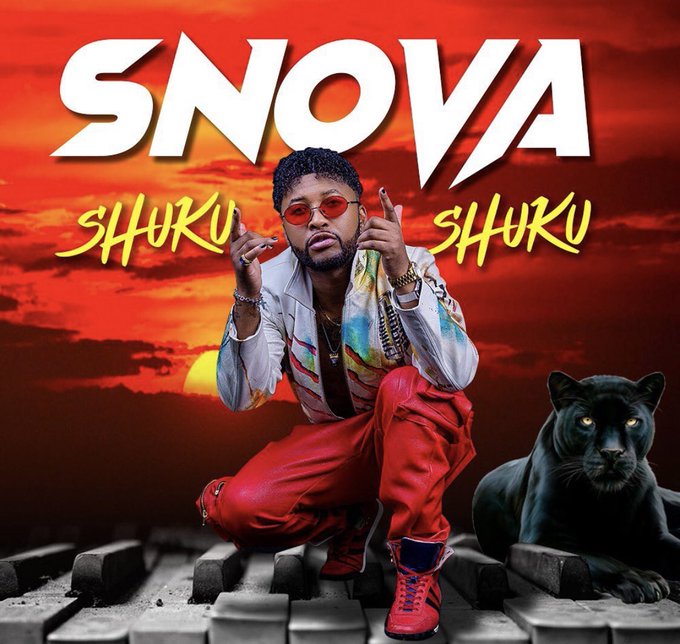 Taking to Instagram, Nova has been showing off his new look. He grew out his hair and changed his look to a more and edgier and contemporary look. "Meet Snova! "Shuku shuku By: Snova dropping this Friday. Don't say I didn't tell you", he wrote.
In addition to this, he has been sharing behind the scenes videos of him in studio cooking up Amapiano songs as well as photo shoots. Essentially taking his fans through his transition. In the cover art of the single, Nova is pictured on what looks like a piano keyboard with a black panther right beside him.
View this post on Instagram
Renowned entertainment commentator, Phil Mphela shared the news on his Twitter feed and wrote: "He first released music as Vusi Nongxa, changed to Vusi Nova, now as he ventures into Amapiano will be known as SNova." He also added that in his opinion, he doesn't think that the change is a great one and could ruin what Nova has built over the years. "I am not sold on this. Vusi Nova is a household name now, don't know why Vusi would want to mess with that, just to release Amapiano music," he adds.
What are your thoughts on this?