Yanga Chief has taken 2020 in his stride, after admitting to almost quitting the music game in 2019. After winning multiple awards this year, the accomplished rapper and producer has added another milestone to his growing list of accolades. The hit maker recently announced that his biggest song to date, uTatakho from his debut EP, Becoming A Superstar (BAPS) has gone gold.
Read more: Yanga Chief, AKA and Ami Faku Among The Winners In Night 3 & 4 Of #SAMA26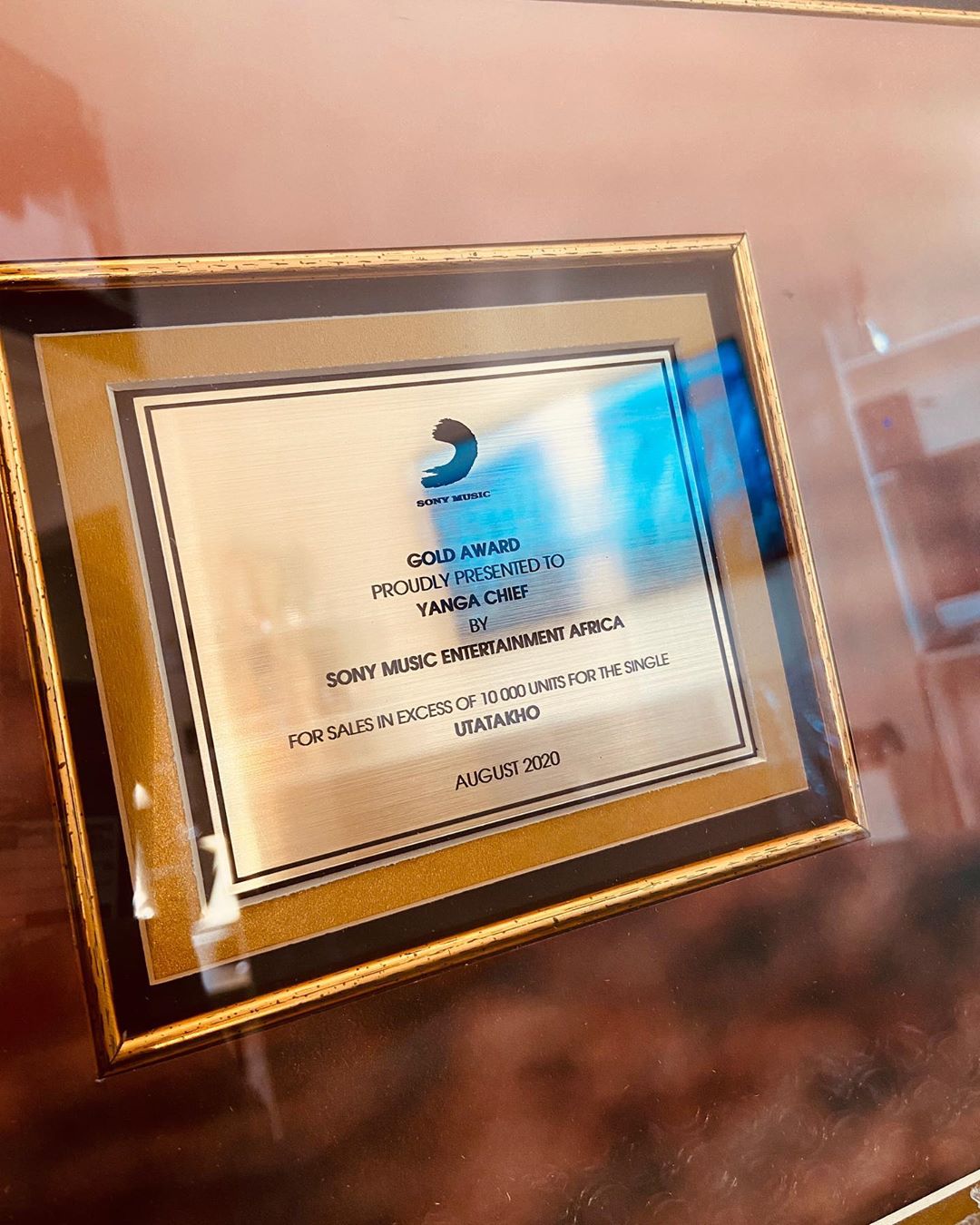 Taking to Instagram, he shared images of the various plaques as well as his gold statuettes where he won Best Hip Hop Album at this year's SAMA's and Song Of The Year at the SAHHA's in 2019.
Yanga Chief recently had a profound chat with Riky Rick on Cotten Fest's newly launched series, The Lab Live. The pair spoke about God, the success of uTatakho, growing up and how Yanga Chief feels about winning his first SAMA. Touching on the fatherhood topic, Yanga Chief spoke about the importance of fatherhood in his life and how that played a role in how he turned out.
"There is no amount of help you can get from anyone that can make you something you weren't destined to be. It's only because you are destined to be that. I made a hit song called uTatakho, I don't have a father. I'm not a father at the time when I made it."
Although he has not dropped a date, Yanga Chief announced the release of his upcoming debut album, Pop Star. Looking forward to it?
Stream and purchase BAPS on all major digital stores.