Nasty C's Tall Racks Records Give Wings To Upcoming Artists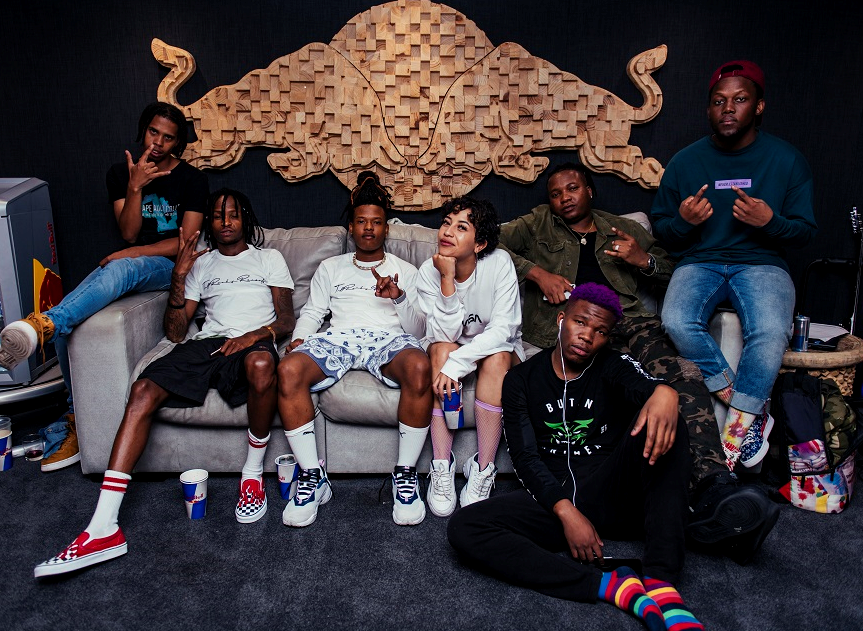 Rappers are climbing the ladder with the support from hip-hop collectives.
This phenomenon brings to life a gripping narrative that the local hip-hop space is overloaded with inherent quality and talent.
With this in mind, Red Bull Music and Tall Racks Records have joined forces to form Lift As You Rise; a music project that is aimed at uplifting artists across South Africa and subsequently catapults them into success.
Made up of unstoppable forces Nasty C, Tellaman, Gemini Major, Rowlene, Lastee and Zino D, the Lift As You Rise project will see these artists come together to produce multiple open tracks.
These tracks will incorporate verses from the collective artists, excluding 16 bars that will allow Mzansi's aspiring artists to add their verses and subsequently completing the tracks.
As a result, SA's budding musicians can contribute to the songs and add their parts so as to complete the tracks.
The musicians will then need to upload their tracks onto their respective social media platforms with the correct tags.
Red Bull Music and Tall Racks Records will then select the best artists. Successful artists will get an opportunity to go into the Red Bull Music Recording Studios in Cape Town where songs will be recorded culminating in complete tracks released to the public.
A much-undervalued part of the music industry is collaboration, especially in the world of fresh and independent hip-hop artists
Nasty C comments.
At the moment, our music culture in SA is becoming more and more open to sharing and collaborating and this is the culture the Lift As You Rise project looks to achieve. This is the era where budding artists need to catch up with the understanding that they must collaborate to take their gift one step further

Rowlene adds,
Collaboration is the biggest uplifting force driving music today. To young and upcoming artists looking to project their talents onto a bigger audience, the Lift As You Rise project is the powerful stepping stone
For more information on the Lift As You Rise project, visit http://redbull.co.za/lift-as-you-rise
Facebook Comments