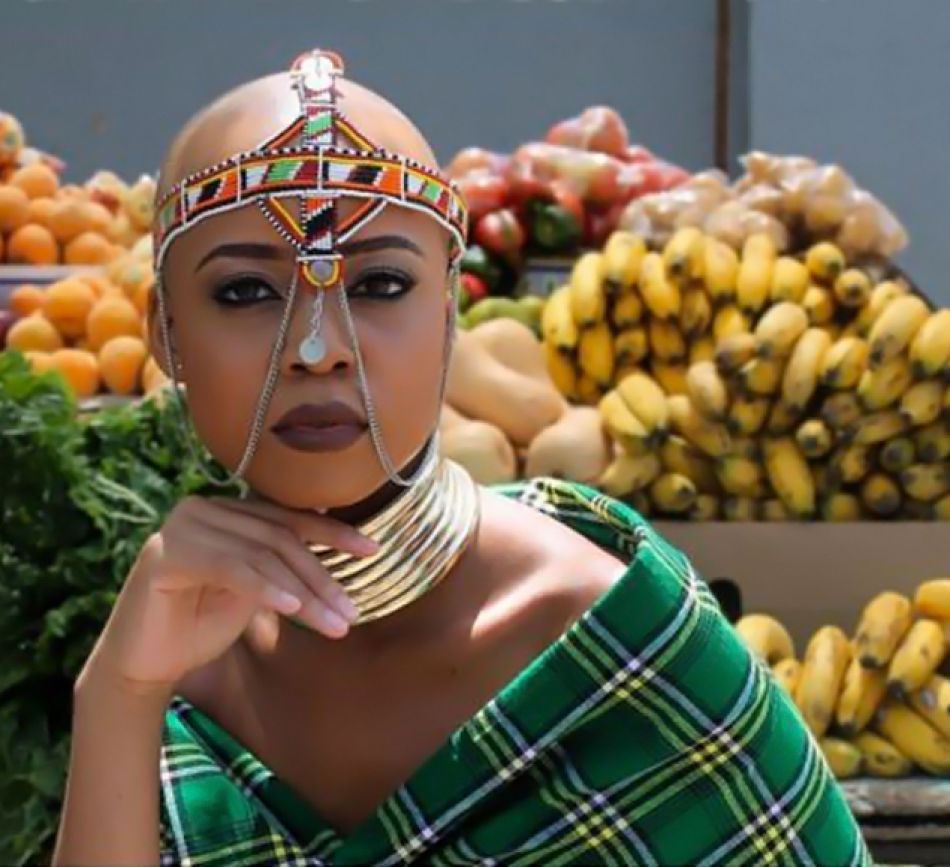 Fashion is a timeless form of art; often influenced by the world around us. In Africa, culture has always played a big role in how we interpreted fashion and what we deemed as our own style and trends. Our country is so rich in culture, which is a beautiful thing because these very customs and traditions we love and respect are what we associate with and what we use to influence our own sense of fashion.
Today, our traditional regalia are turned into really dope fashion statements, and these trends are sometimes even adopted on the international fashion stage. One tribe that has played a major role in the South Africa's fashion movement is the Ndebele tribe. You may have seen the newly trending gold Ndebele neck ring chokers. This has become the latest fashion accessory and is loved and worn by almost everyone.
Kefiboo in an Ndebele choker
While we love that everyone is embracing their "African'ness" and appreciating who they are, we also know that some people are clueless on the stories that lie behind these fashion pieces. Instead of "blindly" wearing your choker for the sake of fashion, we took the liberty of finding out about its origins. The Ndebele people are part of the Nguni tribe and consist of two groups; the northern Ndebeles, who are the Zimbabwean Ndebeles, and the southern Ndebele tribe who are the South African located Ndebeles.
In the southern Ndebele practice, the copper or brass neck rings are called "indzila" and are said to represent a myriad of things. The indzila was historically worn by married women, and only after they had been built a home by their husbands. Back in the day, the Ndebele wife would wear her indzila around her neck, arms and legs, as a symbol of her bond and faithfulness to her husband. The husband was responsible for providing the iindzila to his wife as a way of showcasing to the tribe, his wealth, and family status. The more rings a wife wore, the wealthier the husband was assumed to be.
The rings were believed to have strong ritual powers and the woman would only be allowed to remove these after the death of her husband. It's said that the rings aren't painful to the wearer, but may at first be uncomfortable. Thankfully, wives no longer have to permanently wear iindzila.
This is the beauty of our people, and of their customs. So, next time you wear your fashionable iindzila, remember where that swag comes.
Do you own this fashion accessory? If so, how have you rocked it?