Never heard before music by Pro gets released
Pro's Unheard Track, For Love Lives Here Movie, Released!
The late Pro's (Pro Kid) music continues to live on, after South Africa lost one of it's most talented sons in August 2018. 'Ntsimbi', was one of Pro's last recorded tracks is now out, as the country celebrates this icon through his music.
The song, which features Kid X and up and coming rapper, Khaz Money, was recorded for the soundtrack of the upcoming South African romcom, 'Love Lives Here', and was composed by the movie's soundtrack curator, Tshepang "RMBO"Ramoba.
Asked why Pro was one of the artists selected for the soundtrack, movie producer Dumi Gumbi had this to say:
Pro was, and still is, the perfect artist to feature in the movie's soundtrack because of his ability to bring people from different backgrounds together, which is something we see happen in the movie, so it was a no brainer
The movie, which will be released in March 2019, feature's well known actress Thando Thabethe as it's lead, alongside Lungile Radu, Andile Gumbi, Zola Nombona, Sihle Ndaba and Motlatsi Mafatshe.
The track is now available on iTunes, Deezer, Google Play, and Spotify.
Facebook Comments

BigStar Johnson drops visuals to Two Cups ft Rouge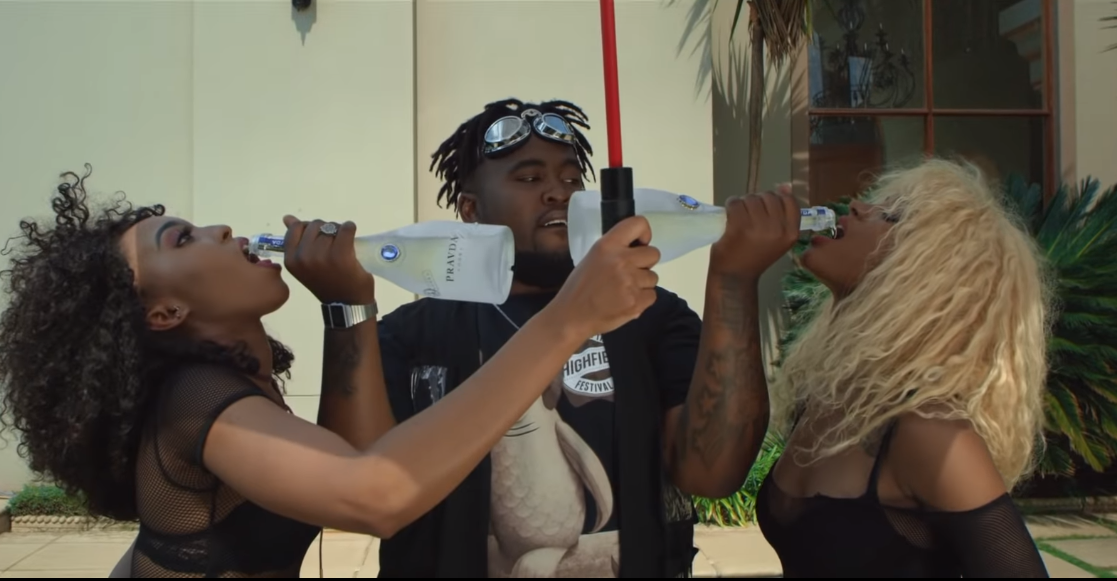 WATCH BigStar Johnson Two Cups music video.
BigStar Johnson's Two Cups featuring Rouge comes off his highly anticipated debut album Me & Mines which took the number #1 spot on the iTunes Pre-Order Bestsellers List leading up to its release and debuted at number #1 on iTunes the day it came out.
Two Cups takes us back to the nineties with its nostalgia feel and follows his Sgubu single featuring multi award-winning musician Kwesta, which also had a nostalgic sound to it.
Two Cups is the song on my album where we are just vibing, it's about good times with me and my squad. Rouge being family made the perfect feature and the video is pool party vibes with the people I vibe with, this a song for you and and the squad!
Says BigStar Johnson.
Facebook Comments