Looking good on the outside is just as important as feeling good on the inside. FUTURELIFE is a smart food brand that certainly recognizes this given their new product development, FUTURELIFE  BEAUTI FOOD.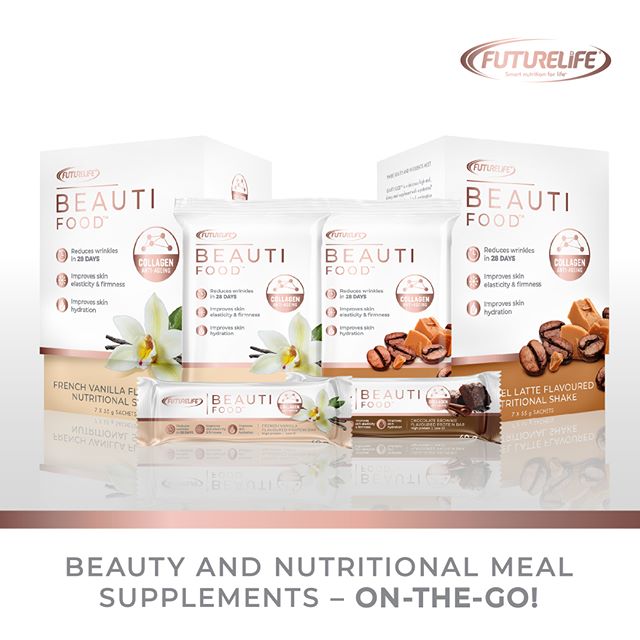 In this beauty meets nutrition fusion, FUTURELIFE creates a range of smart food that specifically helps to improve the health of skin from within. Described as "the ultimate balanced meal supplement, combined with anti-aging collagen", FUTURELIFE BEAUTI FOOD promises to start delivering results after just 28 days of use.
It is indeed the era of collagen as the food brand declares. After all, the protein forms a significant part of overall skin health contributing towards giving the skin its structure, strength, elasticity and hydration. In the aging process, our collagen production levels start to decrease, thus leaving the skin less plump, youthful and firm. With new FUTURELIFE BEAUTI FOOD, rich with bioactive collagen peptides, the skin will be able to easily restore its collagen production levels.

Products from the FUTURELIFE BEAUTI FOOD range include delicious shakes and protein bars available in a variety of different flavours including caramel, vanilla and chocolate brownie.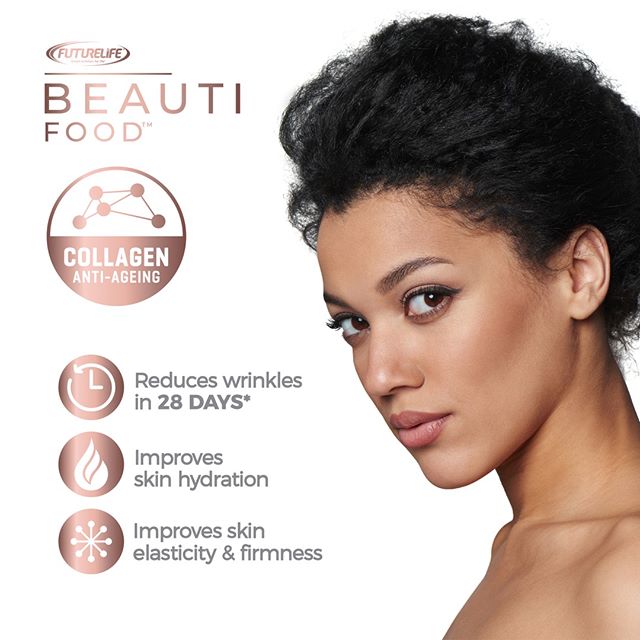 What's even more amazing is the long list of skin health benefits that come along as a result of using FUTURELIFE BEAUTI FOOD. The smart food reduces wrinkles in 28 days, improves skin elasticity as well as firmness, enhances skin hydration, decreases cellulite score and increases nail growth and strength. Additionally, the food is high in protein, low in GI and contains no added sugar making it a fit food for all day everyday skin health.
People who have tried out the products had the following to say:
"Consuming BEAUTI FOOD for 28 days has done my overall health well. I have seen an improvement in the hydration of my skin and my water intake has significantly improved. My skin has become smooth and hydrated. I have also found that my metabolism has improved, I used to be frequently bloated most of the time and I no longer am."
So if you would like to try it out for yourself make sure purchase your FUTURELIFE BEAUTI FOOD available at selected Dis-Chem stores nationwide.