Tumza, Nkateko Tshabalala, and Pisto Nimrod better known as Kota Embassy are back with a new joint alongside Flojo and Neelo titled 'Thusa'. Not so long ago the trio dropped On And Off EP – A 12 track project that is heavily influenced by the soulful sounds of Amapiano that has now been dubbed Private school Piano.
And this new joint is no different as it breathes the same air as the rest do in the On and Off EP.
Kota Embassy – Thusa (feat. Flojo & Neelo)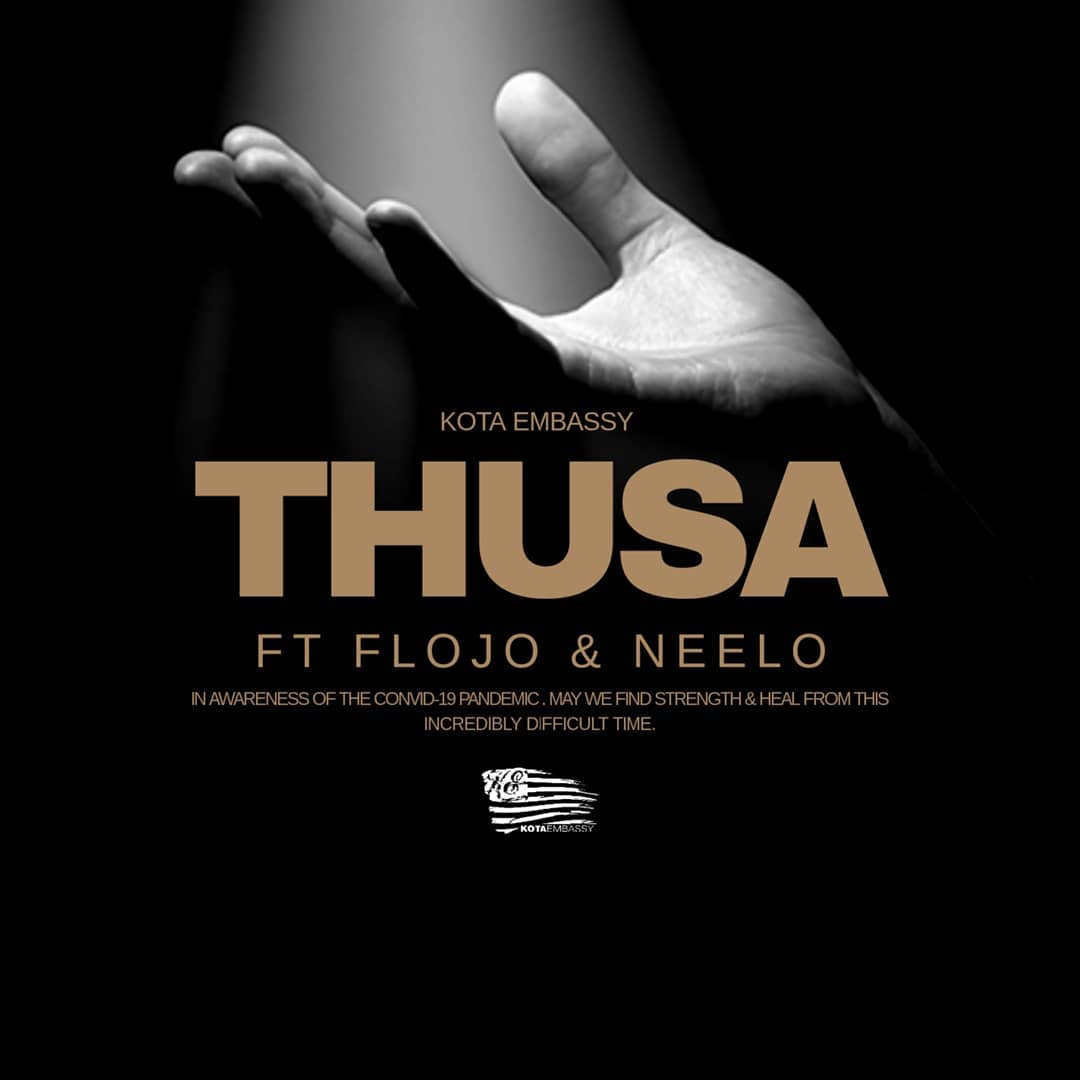 Thusa which translates to 'help', gives you a clue as to what the song is all about. In light of the current situation of the COVID-19 pandemic plaguing the globe, Kota Embassy has released the song as a cry for help from the Almighty. The cover art for the song also has a message that reads;
"In awareness of the COVID-19 pandemic. May we find strength and heal from this incredibly difficult time."

-Kota Embassy.
As much as the song bares as massage of support, it is done in a way that does not come across as preachy and depressing which will go a long way and making sure we actually enjoy that song. It still keeps is the charismatic nature of Amapinao, meaning that even when it can jump on in the club we will not fall into a pit of depression right away.
Take a listen to this song above and keep your spirits up as the guys would like to promote with this song, Enjoy.