De Mogul SA has finally announced the release date and dropped the artwork to his debut studio album Lessons. This comes a few weeks after he dropped the visuals to his single off the album 'Ndiphelele' featuring the gracious Natalia Mabaso. 'Ndiphelele' has been receiving so much love with the video sitting just under 120k views on Youtube.
"Finally, I'm Proud to Announce that my Debut Studio Album: LESSONS will be on Pre-Order from the 31st of Jan 2020."
De Mogul SA – Lessons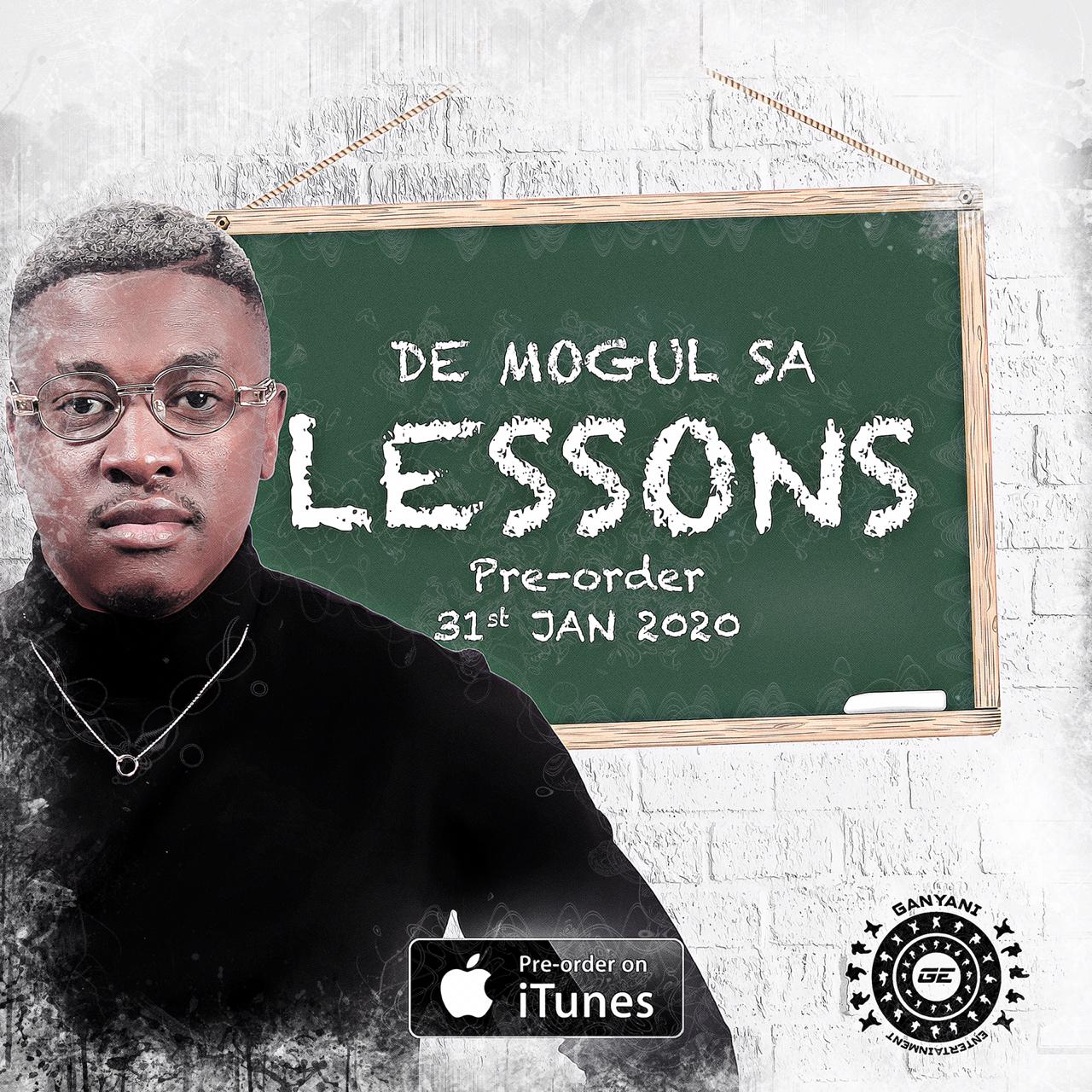 According to De Mogul, the album is the culmination of all he has learned and combed out for experience and knowledge. You can also expect a mixture of genres and a bit of tonal refinement as the album is "Both Spiritual & Emotional, not only focused on a Specific Genre. It expresses De Mogul SA as a Producer not only as an individual." expressed De Mogul.
De Mogul also enlisted the help from a plethora of artists to help him to man the ship that is his album.
"The sound I was looking for and the direction of my album led me to work with the artists I've chosen. The likes of Eminent Fam, the more Afro-Urban sound is inspiring. Natalia Mabaso's vocals and dynamic range are so hypnotizing, Professor for his authentic sound, Mocchachino Ochi for Her Naija feel, and then Zikhona for her love low register. Not leaving Terry & Kwaito for their Kasi Flava"

– Said, De Mogul.
Throughout the process of working on the album, De Mogul was under the watchful eye of DJ Ganyani. The legendary DJ/Producer advised him in every step of the project without hindering his creative flow and his vision for the album. If it wasn't for DJ Ganyani we would have had an EP and not a full-length album.
"Working on LESSONS was different and I thank Dj Ganyani for that. He Never put pressure on me on how my sound should be like, he was supportive all the way. The first time I made him listen to the project he was already blown and at that point I wanted to release an EP but he insisted I release an album."

Said, De Mogul.

"I even wanted to release the album last year November but he insisted that I release it 2020. I gotta say without his guidance I would be lost by now. I'm grateful to have Master G in my corner."

Further added, De Mogul.
Check out a sneak pick of what to expect in the Instagram video below.
https://www.instagram.com/p/B7OwXTdDnZ2/