NEW MUSIC: Shane Eagle Drops "Ap3x Remastered" Alongside Bas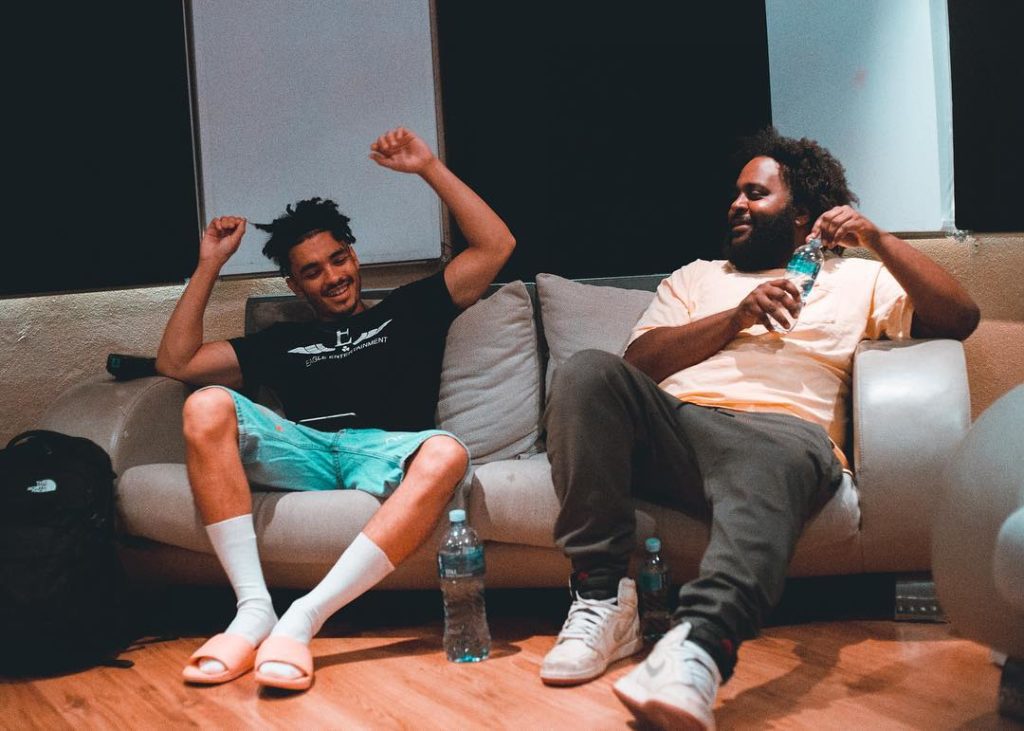 Just last week we reported that Shane Eagle is heading out on a European tour with American rapper, Bas. This was a major deal for the young rapper but also for the continent as no other SA artist has done what he is successfully doing.
Bas was in the country in December for his Milky Way Tour which saw him feature Shane Eagle as a special guest. What we didn't know is that the two are already working on some music together. Eagle dropped the remix version of his joint titled Ap3x Remastered and Dreamville's Bas jumped on. This is another huge milestone.
Ap3x made it's first appearance on Eagle's EP, Never Grow Up. The jazzy beat just got an intense remastering with Dreamville's Bas jumping on. The remastered version of the joint keeps the same beat but sees both rappers murk the otherwise laid back beat. Plus the chemistry is undeniable.
Bas takes the first verse and with the ease of a river, flows effortlessly. Eagle on the other hand is constantly growing and his verse on the joint is a testament to that. They both rap about their travels, how amazing they are but also how nobody can sound like them.
What is intriguing about the song is not only how amazingly talented both these artists are but it is how they are seemingly on the same kind of tip. How crazy is that? Artists from different sides of the world on the same joint but they sound like they hang around the same circles. Eagle sounds like he is growing into the big, iconic artist that he is destined to be. We are here for that!
Ap3x Remastered is available for purchase on all major digital stores.
Listen below!
Facebook Comments