NEW: P.E Artist, VJ Nakasa Is Experimental On New Mixtape, Gibson Kente Cloth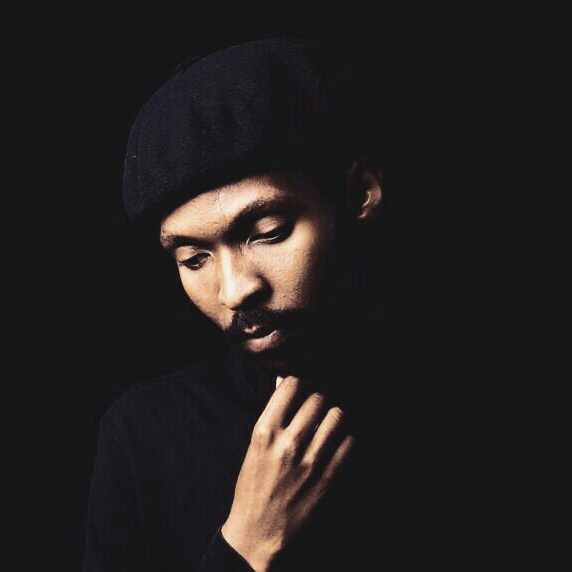 P.E artist VJ Nakasa drops brand new mixtape, Gibson Kente Cloth: A South African Rap Experiment
It has been a minute since we have heard something as fresh as VJ Nakasa's new mixtape, Gibson Kente Cloth. The Motherwell based artist unleashed the 4 track project, produced by A-Sounds, Rez Inyanzi and Luimbo, today and we cannot get enough of it.
P.E artists are few and far between in the greater scheme of things in the mainstream so when we get a whiff of the air they are breathing down there, we're grateful. That's just because their take on music is largely unconventional and "artistic". It's uncommon.
VJ Nakasa is set in the new wave. His dense lyrical content playfully narrates the black experience between the lines of 808's and break beats.
Gibson Kente Cloth comes at a time when all we hear is either doused with somewhat overrated Kwaito basslines or "wavy" music with absolutely no form or narrative. What VJ Nakasa does on the project is remind us that there is still a lot to be said about the human condition, specifically issues facing young people. This balances beautifully the old and the new, sonically, with re-imagined melodies and beats.
"VJ locates himself in a space between pain and power to illustrate what he believes is the contemporary South African story through the eyes of his generation".
On the tape he moonlights between flexing his boom bap flow and settling into melodic stretches giving the ear appreciated harmonious lulls. The dude can actually rap without sounding too preachy. That's a gift. Our personal faves are Mendi Blues and Decay featuring Bali.
VJ Nakasa seems to understand that what he is doing is the bigger part of introducing a different narrative to the movement. Now the question is: are we ready for it?
Peep the tape below!
Facebook Comments