NEW VIDEO: AKA Finally Drops Fela In Versace Video Ft. Kiddominant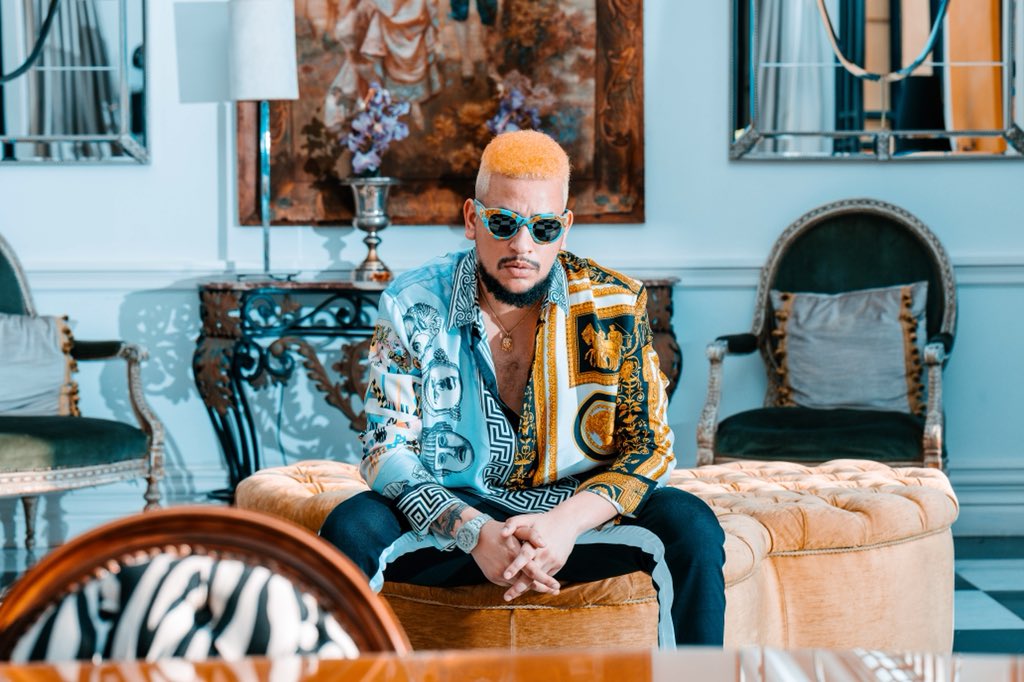 AKA has been teasing the music video for his hit single Fela In Versace for weeks now and yesterday, the rapper dropped the visuals. Fela In Versace which features Nigerian star, Kiddominant, is the biggest single in the country at the moment, topping several charts since its release. So you better believe that the anticipation was high.
The music video was shot in Johannesburg by Nate Thomas and shows AKA in several scenes- from the streets to the mansions. We first see him on a roof top with his entourage wearing all black.
We then see him in several opulent scenes with Skhothane who are all wearing Versace shirts and showing off dance moves. Later, we see him driving around town in a red Ferarri and the closing scenes see him performing live at a Pro Kid Tribute.
Fans have responded and the verdict is mixed
The response from fans who have seen the video was mixed. Some were bitterly disappointed at the visuals and especially the direction of the music video. They critiqued the quality of the music video with most rating is as "below average".
I'm disappointed by the visuals for Fela in Versace. 💔

— Siphelele Tom (@Siphelele_Tom) September 13, 2018
This #FelaInVersace is an insult to everything Fela Kuti stood for.

This like saying Hani in Armani or Biko in going to hospital in Russia.

— simphiwe zalekile (@S_KaZalekile) September 13, 2018
#FelaInVersace Noooo man are u sure dis video was not shot by the MZANSI Bioscop Cameras 😂🤣😂🤣😂

— Deep&Soulful Junkie♥ (@mdlulichriss1) September 13, 2018
Die hard Aka fans have come in fierce defense of the rapper praising the creativity of the music video.
fela in versace music video is really nice man…this shit is enough to give the @versace brand further endorsements .It has truly become an Anthem,hope the world is feasting their eyes on greatness…coz this is not to be missed…props to @akaworldwide 👑.

— ¿Child_Of_The_Soil¿ (@swaggconvict) September 13, 2018
Fela in versace music video is dope all the haters can jump of a cliff, how yourll keep hating even if there's nothing to hate sies maan. pic.twitter.com/YzPXRVQQoe

— Aphelele (@Aphelel47029691) September 13, 2018
Yeap that Fela and Versace video doesn't do the song any justice. That song deserved a boujee ass video

— _somethingblack (@vacario_xx) September 13, 2018
The Fela in Versace video is meant to show Afro culture in an African context. Fela was a Afro artist, AKA is an "African superstar", albeit new age, for an appeal to an international audience, there's no better concept. But most y'all "reviews" just chesties #FelaInVersaceVid

— PatriotZA (@PatriotZa) September 13, 2018
Peep the video below and tell us what you think!
http://https://www.youtube.com/watch?v=C1CRoYZeD0Q
Facebook Comments