New Video Alert: AJ Apple- Mind Your Business ft Maraza, Yanga and X_Triggaz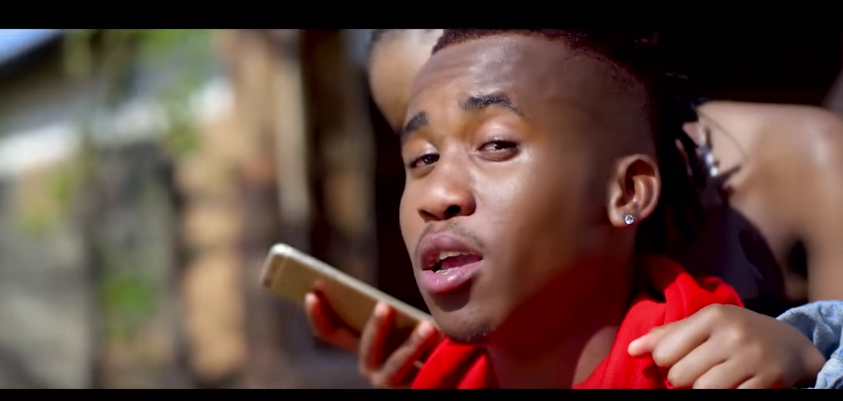 AJ Apple is back like he never left and we are loving the music that he is gifting us. As part of our #TrapTuesday feature, we feature a new music video from the rapper for a single titled Mind Your Business. He features heavyweights, It's Yanga Chief and MarazA as well as emerging rappers, X_Triggaz who make the joint what it is.
Umlazi-born rapper, Andile Snethemba Jwara is an up and coming rapper has been steadily making an impact on the scene with his new take on Trap music. His previous hits, Phihli Phahla as well as Imbizo Trap featuring the legendary Maskanda musician, Phuzekhemisi, have earned him a great name and a solid following.
The video starts off by showing some beautiful mamis just doing their thing and being hot. The we get a shot of AJ Apple with his crew, chilling at what looks like a trap house, and just hanging out. They are sipping on some lean and spliffs and doing the most man.
The video quality is proper clean and when you contrast that with the raw and un-staged element of the direction of the video, then we have a winner.
The track itself is also something to behold because it is fresh and AJ Apple roped in some of the MVP's in the game- MarazA and Yanga who bring the star quality of this to a different level. Plus that baseline goes all the way in and the hook is catchy AF. Just mind your business fam!
Link up with him on Twitter and Instagram for more updates on the music.
Peep the video below!
http://https://www.youtube.com/watch?v=X0HZ8-nN1GE&feature=youtu.be
Facebook Comments