This follows their previous track – Let Them Talk.
Born Mkhululi Siqula, Heavy-K grew up in a small township called Vaalplaas around the Nelson Mandela Bay area in the Eastern Cape province.
The award-winning, platinum-selling DJ/Producer got his first big break after producing the hit single called Lento for Professor featuring Speedy.
Heavy K hasn't looked back ever since as he has worked with big names in the music industry and he is now taking it a step further by collaborating with his wife – Ntombi.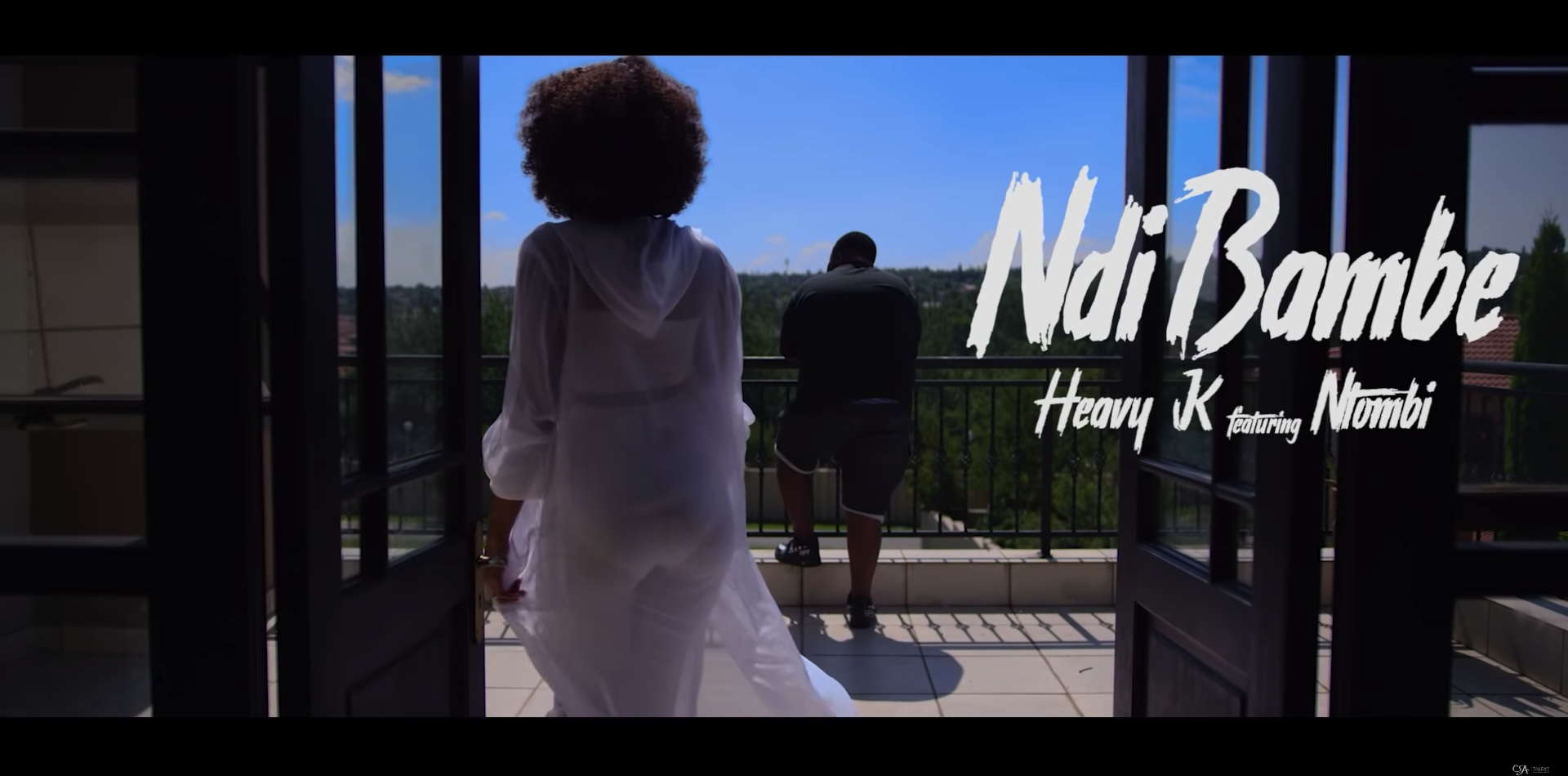 NdiBambe is a Xhosa word which means 'hold me' and the visuals tell the story very well as we can see that Ntombi is visibly longing for her husband's touch as she is singing the catchy lyrics.
She wants the whole world to know that herself and her husband are meant to be together forever and there is nothing in this world that can ever come between the special bond that the couple share as they are madly in love with one another.
Heavy K made sure that the audio has his signature sound as he matched the beat with Ntombi's mesmerising vocals. The song is upbeat and and it is suitable for clubs and dance floors countrywide.
The couple also show off their flashy wedding ring just to bring a bit of sparkle into the music video.
Heavy K and Ntombi then hit the studio whereby you can see the leading vocalist in the booth serenading the mic with her smooth vocals while the husband is behind his computer – doing some engineering work and production.
The happy duo do not work in solitude – the work environment is filled with colleagues, business partners as well as friends and give a sense of a warming, loving work environment.
The video quality is great but they could have done more work when it comes to the storytelling aspect. The house music industry in general lacks creativity when it comes to expressing themselves visually, but there is hope as we have seen amazing work from the likes of Prince Kaybee's Fetch Your Life and Ralf GUM's Uyakhala.
Watch the video and tell us what you think on the comments section: