NEW VIDEO: Daev Martian – 88 ft. A$AP Shembe & Thomas Hazey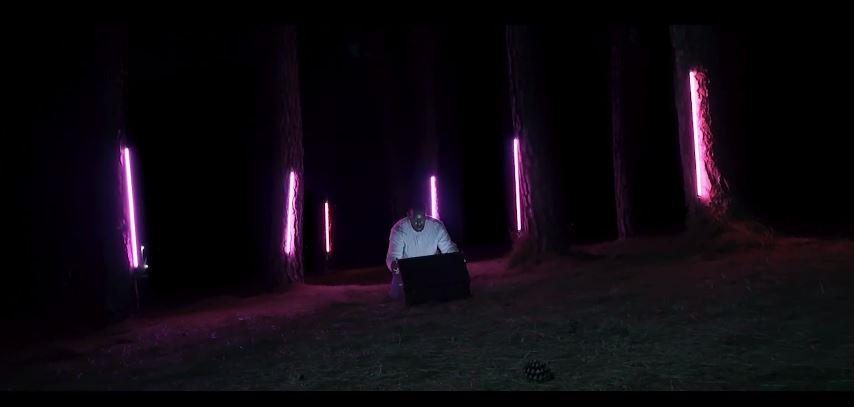 Johannesburg based electronic producer, Daev Martian gives us dope visuals for his latest sonic offering titled 88 featuring ASAP Shembe and Thomas Hazey. For those who are not familiar with the sounds of Daev Martian, real name, Dave Moyo, be sure to check out his SoundCloud to catch the vibe.
The video is shot in very dark lighting, creating a mysterious and somber mood that perfectly suits the hard-hitting bass and a sharp synthesized looped element of the song.
What makes Daev's sound interesting is the way he strikes a balance between soft harmonies and heavy bass drum patterns – this is very reminiscent of legendary American producers such as Pharrell Williams and Q-Tip. The video tells a story of a mystical yet whimsical character that is Daev, guarding a chest that seems to have something of importance, like precious jewels.
Throughout the video there seems to be a recurring visual element in the form of lights that flicker on and off, offering little to no light. This could possibly be a reference to the "Keeping Someone In The Dark" idiom. The video is shot by Jamie Russel and it is laced with semiotic elements and underlying messages that definitely deserve to be explored.
Watch the video below and let us know what you think:
Facebook Comments