After waiting for another Kwesta song to fall in love with, fans finally have the continuation of Ngiyaz'fela Ngawe with his new single Khethile Khethile. This one features Makwa, Tshego AMG and Thee Legacy. In true Kwesta nature, he never shies away from sharing his honest feelings and Khethile Khethile is no different.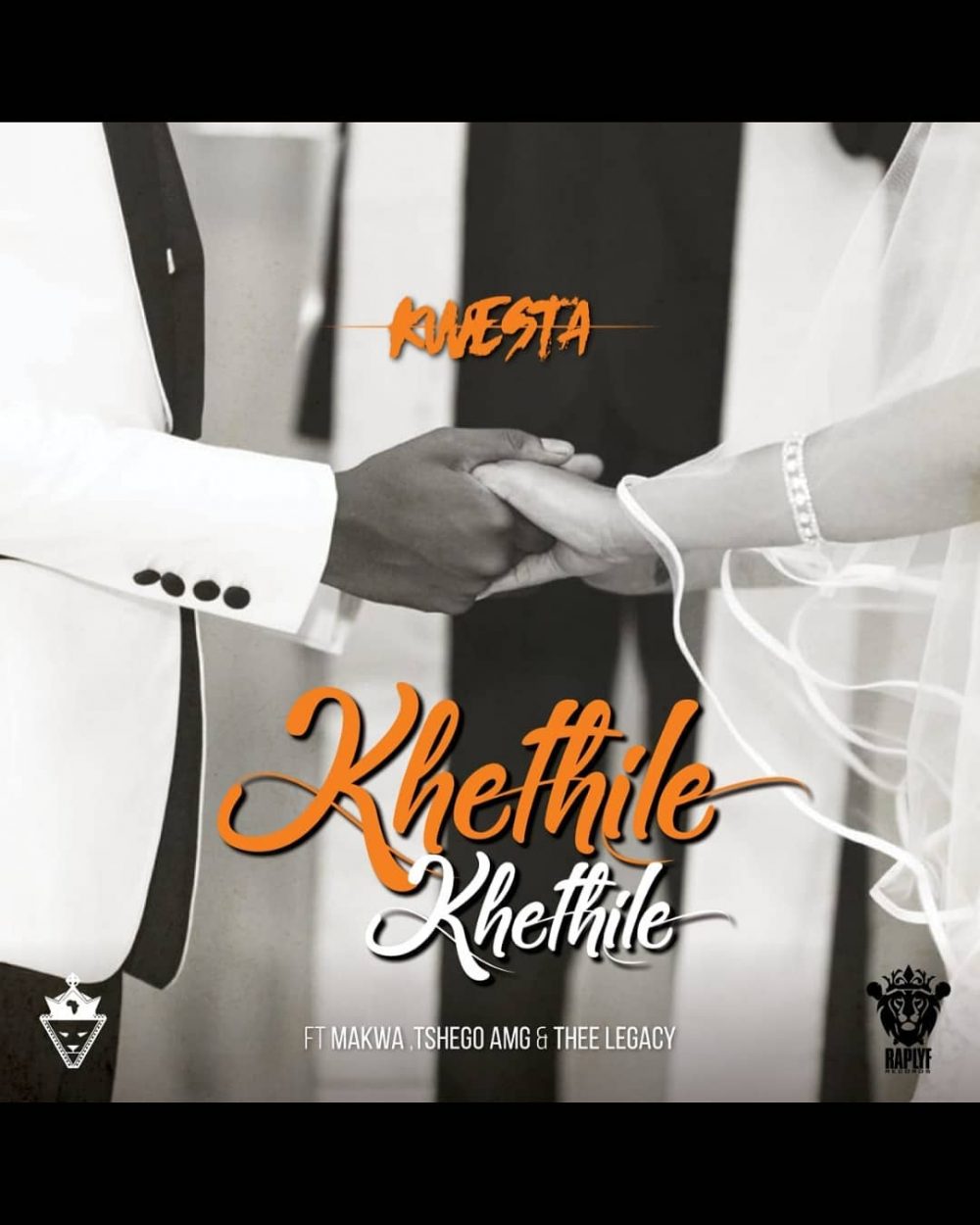 "I really want the honesty of my life to be reflected in my music. This song encapsulates my feeling of gratitude for my beautiful wife, Yolanda, and everybody that has allowed me to be myself and grow in this industry.

It is a new chapter of my life and I want to share that with everyone so that they can feel what I feel and understand the state of mind that I'm in. I worked with Makwa, Tshego AMG and modern scathamiya group, Thee Legacy."

The touching visuals for the video were shot on both his white and traditional wedding days. Fans of the K1 King will get to watch and feel like they were part of the actual wedding.
"At the wedding I didn't even know that the video was being recorded by my good friend, K-Zaka. He asked to follow me around during the day and as soon as he showed me all the footage I said let's put the music to it."

The wedding party comprised of the likes of well-known rappers Yanga Chief and KiD X and songbird Thabsie. They were joined by a guest list that included A-list Stars such as JR, LootLove, Reason, and Idols SA winner, Musa. The cherry on top for this special day, had to be the legendary Ringo Madlingozi and talented Vusi Nova who both blessed the guests with their killer performances.
Stream or Download Khethile Khethile here.
Watch the video below!