Tumza, Nkateko Tshabalala, and Pisto Nimrod better known as Kota Embassy have released their relatively anticipated EP, On and Off and here is what we this of it. Better known for their mixtapes, Kota Embassy cultivated their following in the streets with the tape and in and around Pretoria.
Kota Embassy – On and Off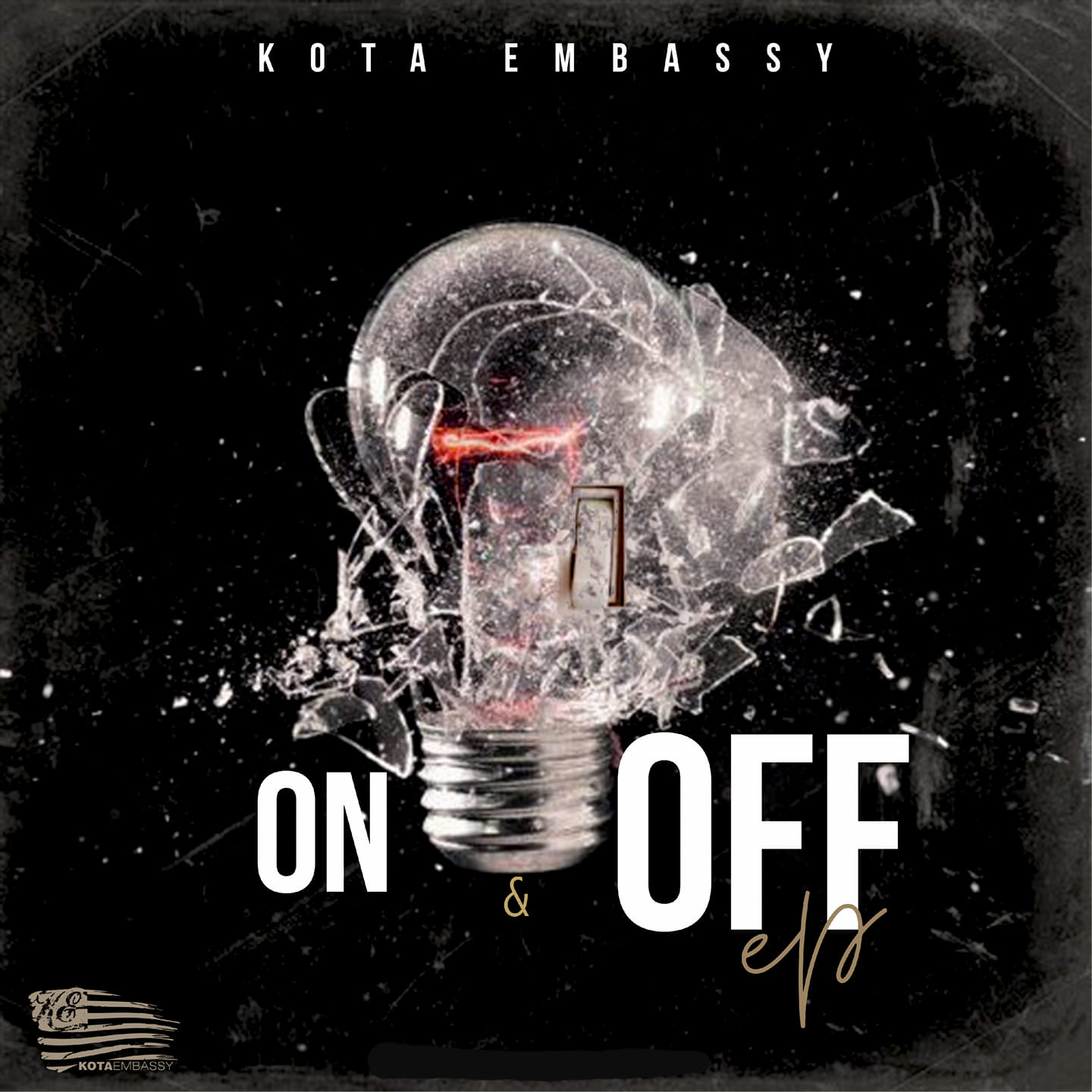 The EP On and Off house 12 tracks and is heavily influenced by the soulful sound of Amapiano that has now been dubbed Private school Piano. As an avid listener of all types of House Music, it is appreciated when you get a glimpse of the artist's soul through their music. House music is often described as a feeling and not just music, meaning it going beyond just the audio sensory systems. As it allows you to draw meaning off just a bass and drums, coupled with a few percussions. So it is incredible when an artist blatantly rips off already exciting music and does little to no attempt to reimagine the song and make it theirs.
On & Off is reimagining a couple of songs from various generations of house music, and is done subtly in some cases and in other is just a direct recreation of the song. For instance in the case of DFL which sounds like a direct take of Mas Musiq's Ngizomlobola.
Listen to Ngizomlobola by mas music alongside Mlindo the Vocalist and Tallarsetee
Now listen to DLF by Kota Embassy Alongside
Inspiration comes from a lot of places and we can argue that there is no such thing as an original thought. As we are constantly listening and seeing things on a daily that are ultimately burned into our sub consciences. So we never truly know if the thoughts or ideas we have come from us or are just a reimagination of something we have come into contact with.
There is totally nothing wrong with drawing inspiration from your fellow musicians of industry mates. Use what inspires you to create something that is you undeniably. keep your originality.
The rest of the EP becomes a tedious game of hide and seek as you now constantly trying to figure out which song they might have drawn inspiration from. But once your past that stage of knit-picking through the EP, you start to pick up some real gems.
Stand out Tracks
Sivuka Si Dakiwe
On & Off
Stimela