Cape Town Hip Hop collective ContraGang release feel good new single, Slow It Down ahead of sophomore EP, The Archives
Today Contra Gang releases a summer pack of a breezy, brand new song that speaks of the season. The second single Slow It Down announces the arrival of their sophomore project, The Archives EP. Slow It Down follows the energetic, rhythm driven head-nodder Backseat Stunna.
Read more: #Unsigned: Rapper, Lethabo Acid Chats His Return Single, "Cream", Upcoming Project & Being More Authentic In His Lyrics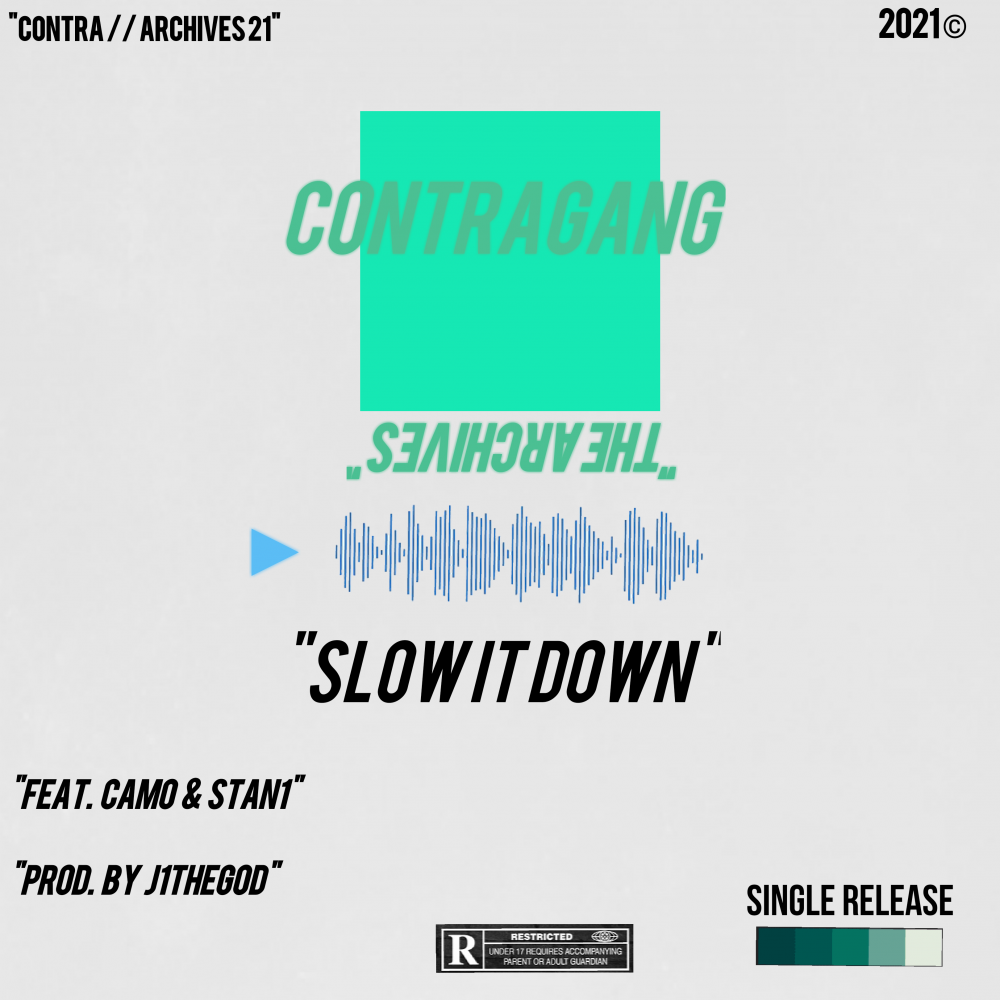 Slow It Down is an electronic fusion of hip hop and dance in which Contra Gang stays true to their creative process. They deliver a groovy, rhythmic and exciting melody. The single paints images of a dynamic metropolis that is laid back accompany the catchy melody in perfect harmony. It is a musical composition driven and inspired by life and took time to reflect on and experience anew the music that shaped their own.
Slow It Down is strictly made to be bumped on a hot summer's Sunday afternoon drive. It's about positive energy, love and life and you just having to take a breath and step back from the craziness that comes with living.
Life is a journey and we tend to lose focus on the things that matter because we're so enveloped in needing to meet our responsibilities that we lose sight of the important things. Slowing it down is a definite must!
ContraGang is a multi-faceted, Cape Town based Hip Hop Collective consisting of some of Cape Town's hottest rappers and producers. They include Camo, Loyiso, Uni July, AK, J1, M'tunez-i and Simmysimmyanya. The collective's EP, The Archives, is expected to drop on the 3oth of March 2021.
Stream and purchase Slow It Down on all major digital stores.