The Megacy can finally rest because hip hop's main event, BHOVAMANIA, is here
After announcing in late September that he is done with the EP, today AKA finally releases his highly anticipated EP, Bhovamania. The 13 track project is a fusion of Hip Hop, Pop and Dance music, what has become a staple in AKA's approach to music.
Read more: #NewMusicFridays: AKA Drops New Single, "Casino" Alongside Sho Madjozi & Flvme
Inspired by his love for wrestling, on the project fans will find an assortment of tracks to suit their musical needs. The title and overarching creative is an ode to AKA's love of sport, particularly wrestling, and brings out his alter ego persona. In addition to that, the EP is split into what he describes as "mind, heart and soul".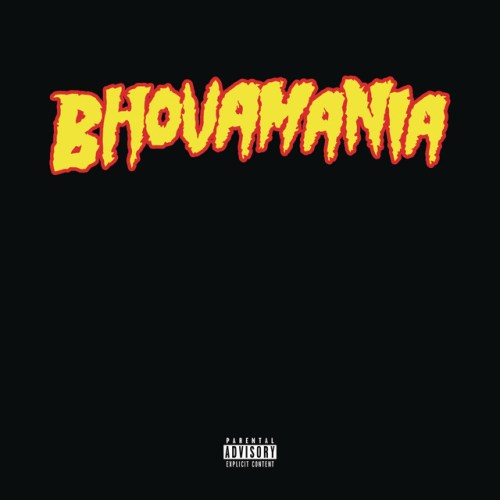 On Bhovamania, AKA addresses matters of the heart, mind and soul over EDM, Afropop and house music. He taps into an array of samples and clips tailored around the theme of wrestling in a way that's both nostalgic and cinematic.
"This is my first conceptual EP and I am really excited about how everyone experiencing it," said the certified hitmaker.
At 13 tracks the EP includes features from some of the most notable names including Sho Madjozi, K.O, Yanga Chief, L-Tido, Flavme and Gemini Major to name a few. Last week, AKA shared Casino alongside Sho Madjozi which was met with great critical praise. Previously he shared Cross My Heart, 'Energy' featuring Gemini Major and Monuments featuring award winning Yanga Chief.
The response has been split over the EP and fans resorted to comparing it to Cassper's AMN
Although the EP is currently number one on Apple Music across all genres, the fans on social media have expressed their distaste in the direction Supa Mega took with the music.
Now I understand why AKA changed the Album to an EP after Cassper dropped Any Minute Now, I mean this is really pure trash..
This one goes down to the history books as one of the most awful project from @akaworldwide Am very much dissaponted am not gonna lie😒#BHOVAMANIA pic.twitter.com/aAFtEdUNJ7

— 🦁SCAR🦁 (@Mazambane16) November 6, 2020
I'm a huge AKA fan but wow #BHOVAMANIA is terrible ☹️ pic.twitter.com/rUE956w79e

— Baud Spencer (@Luo_T) November 6, 2020
Bazalwane sometimes we need to tell the truth Nje… #BHOVAMANIA is trash pic.twitter.com/1gUkJ0lMJU

— Cypher Buffalo Letswalo (@SimonCLetswalo) November 6, 2020
I Never Wanna Hear Any1 Saying AKA Raps Better Cassper!!!…..The Most Painful Thing Is His Fans Are Lying To Him😂😂😂😂#BHOVAMANIA pic.twitter.com/5lXIRC9RXd

— Minister Of Punchlines 👨‍🎓 (@TomFreddy98) November 6, 2020
Bhovamania is available for streaming and purchasing on all major digital stores.