Bigstar Johnson drops new single after 2 years of no new music
Hustle alumni Bigstar Johnson returns to the scene as the SuperNova with a brand new single titled Ye today. The groovy uplifting joint is Bigstars first fully independent release and his first single from his upcoming EP and is definitely set to inspire and move the streets.
Read more: WATCH: Big Star Breaks Down New Album, Me & Mines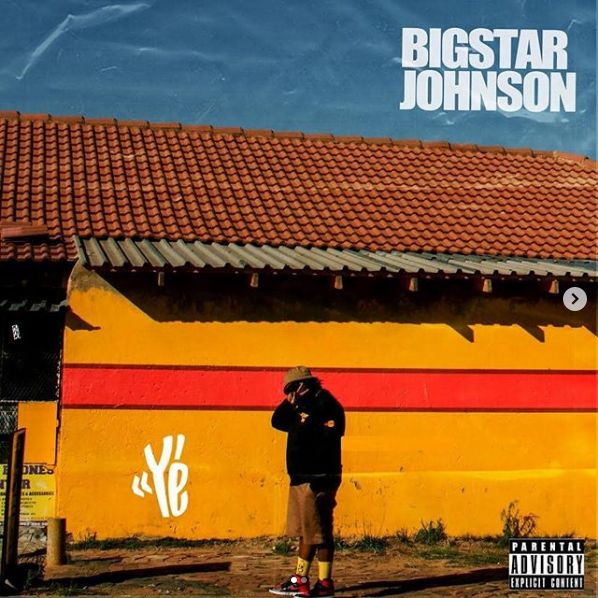 Ye comes after almost 2 years of no new music from Big Star since releasing his debut album, Me & Mines. Ye is a more musically inclined and follows the trend that Big Star started with experimenting with a myriad of sounds in his music. Although, it does still contain star's knack for storytelling, something that resonates with a lot of people.
"Ye 's definition for me is: simulating the energy of the rising sun, as long as the sun shines and you have breath in your lungs, come again."
Big Star is now fully independent and explains where he is at musically
"So I've spent 2 years away from the music industry but it's also been 2 years with Aaliyah in my life, 2 years of learning a lot about myself and to be honest aa lot has changed. I had to grow," a statement read. He explains that he is going in a new direction after being steered in his career by "circumstances".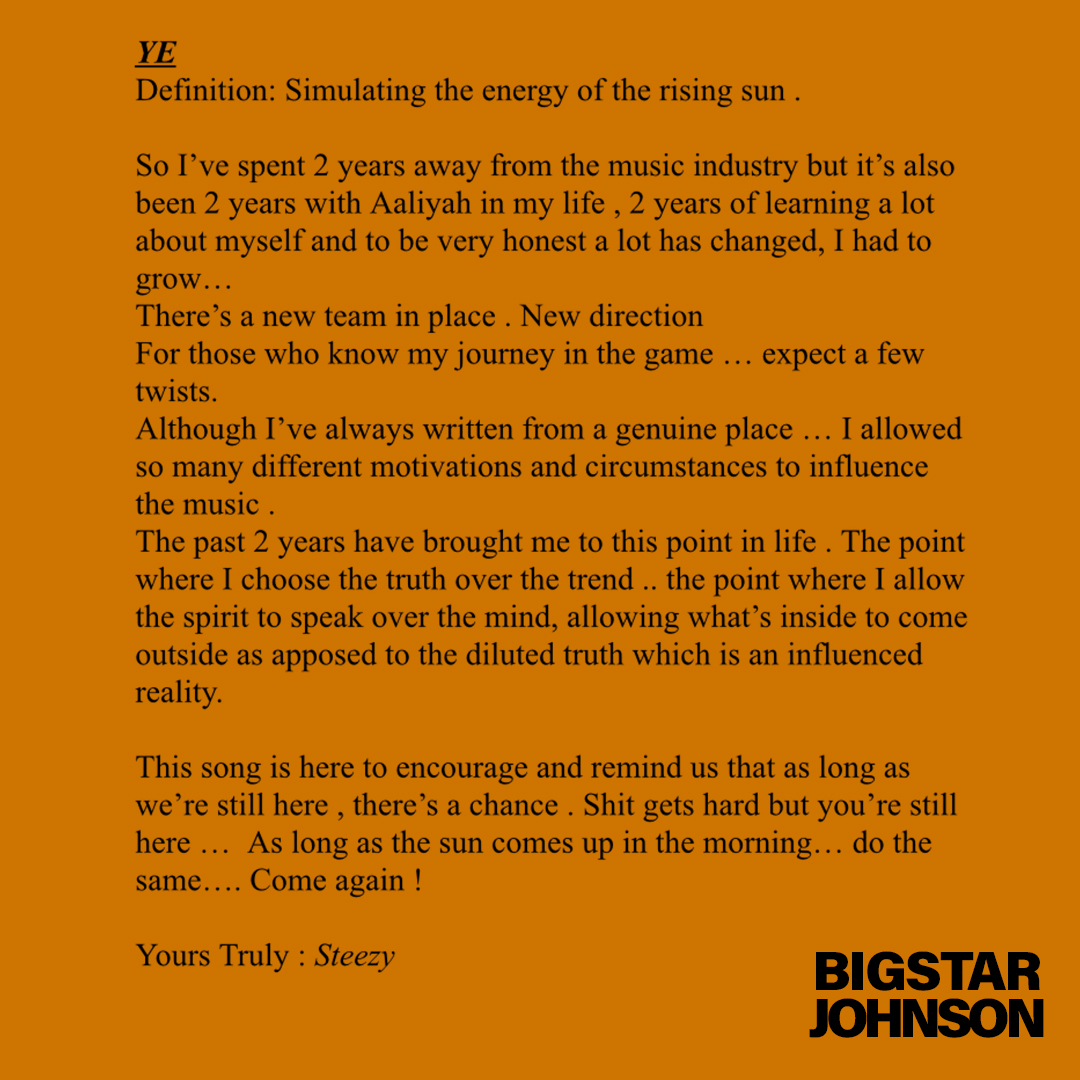 "The past 2 years have brought me to this point in life. The point where I chose truth over the trend. The point where I allow the spirit to speak over the mind, allowing what's inside to come outside as oppose to the diluted truth which influenced reality", he continues.
Ye is the first of the outpouring from this place of purity that Big Star finds himself in.
Stream and purchase it on all major digital stores.