Emtee releases first single for 2021 titled Ithemba, ahead of his forthcoming album
If there is one thing we can count on when it comes to Emtee, is that he will always be earnest and open in his music. His latest single iThemba is a glowing testament to this. Ithemba is the 4th song to be dropped from his forthcoming studio album, Logan.
Read more: #NewMusicFridays: Ami Faku & Emtee Remember Those We've Lost With Soothing New Single, Lala Ngoxolo
Ithemba means hope in isiZulu and it is an appropriate song considering the times that we live in. Not only are we are mapping out our moves for the year but we are also in the middle of a pandemic which is wreaking havoc on our mental health. What Emtee does on this joint is offer the listener some hopeful bars so that we don't lose hope and we strive for more. And he does this while putting his life in context and using himself as an example.
Produced by Ruff and Master BC, Ithemba is a soothing listen. The mellow and musical sensibility of the song serves as the appropriate platform for Emtee to let everything that's bothering him come out.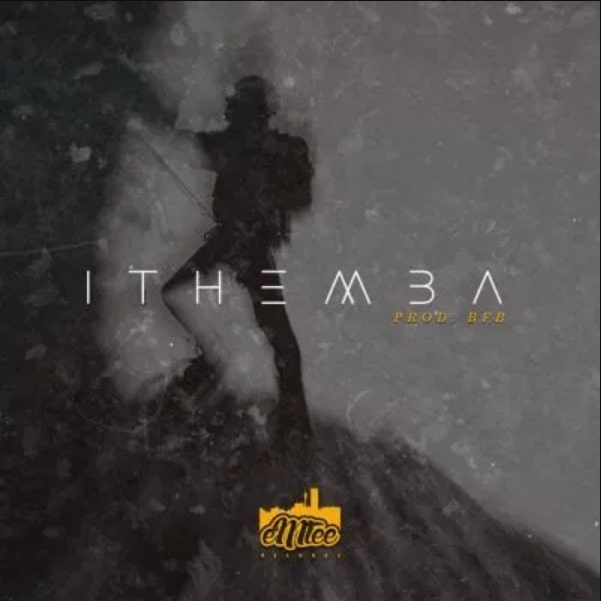 Emtee uses music to heal but also put his life into context
Emtee raps about the people who wish to see him fall and how he used substances to help him mask the pain.
"They throwing dirt on my name
Making fun of my pain
Tryna make me a lame (Ayy ayy, ayy)
Look at me strange, I made some mistakes (Ayy)
I'm not a saint, I was on 'em thangs everyday
Tryna ease up the pain"
Instead of buckling under the pressure of his circumstances, he proclaims that he is not giving up regardless of what people expect from him. Putting to the forefront his relentless spirit but also how he unashamedly owns his faults and uses those to push forward. He urges the listener to do the same, singing: "Don't throw in the towel".
Much like his releases from Logan, Ithemba is a conventional Hip Hop song. Emtee is not rapping, instead it feels like he is beyond rap. On Ithemba he is at the pinnacle of self-realization dedicating the mic to helping others who may going through the same predicament.
Stream and purchase Ithemba below!