Josiah De Disciple elevates Amapiano with live instruments and epic features on his new album, Spirits of Makoela Vol 2: The Reintroduction
One half of pioneering Amapiano duo, JazziDiscles, Josiah De Disciple has officially released his solo project and it is a clear winner on the streets. Titled Spirits of Makoela Vol 2: The Reintroduction, the album is a 12 tracks long and features artists and vocalists including Jessica LM, Kabza De Small, Cecil M, Ofentse, Teejay, Da ish, Rams De Violinist and Boohle to name a few.
Read more: #NewMusicFridays: JazziQ Finally Releases First Solo Offering "Party With the English" & Goes Viral In Washington DC
Last week Mr Jazziq released his 2021 album, Party With The English and it was a blast. This week, the other half of the now defunct JazziDisciples, Josiah De Disciple has dropped his new album, Spirits of Makoela Vol 2: The Reintroduction. Although they are no longer partners, it clearly shows that they still have a stronghold on the Amapiano genre.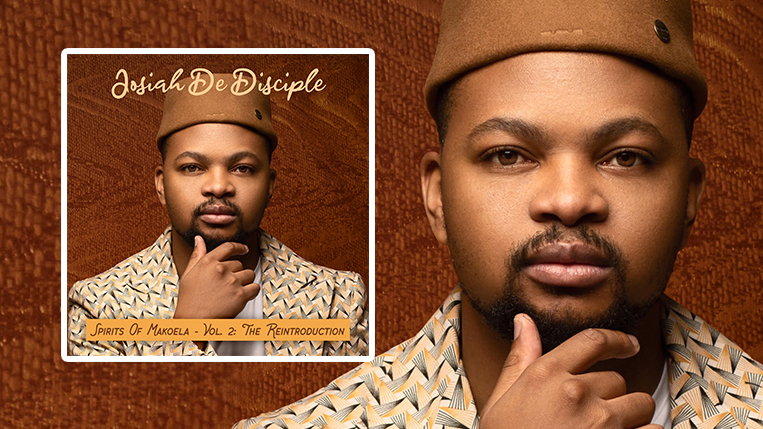 It's Josiah De Disciple vs Mr JazziQ on Twitter
Josiah The Discple tapped into his strengths on this album which sees him highlight his strength as a producer. He somehow elevates the musicality of the genre and delivers something that transcends the dancefloors.
Josiah has been teasing this project via his social media for over a month now before releasing Khuzeka two weeks ago. It looks like the peeps on social media are feeling it, even going as far as comparing to JazziQ's Party With The English.
Josiah might have just saved Amapiano 🤌🏾😳

— Di Helleng 2.0 (@Todi_M2) April 30, 2021
Josiah's back after carrying Jazzidisciples for 2 years pic.twitter.com/GIob2MBxpr

— Vusi.mz (@VusiMzobe) April 30, 2021
Everytime JazziQ releases a hit, you guys bring Josiah into it, claiming he didn't work. Then Umsebenzi Wethu was released, dissing Josiah in it and you clowned Josiah all day. Today he finally defends himself with one line and the same people are condemning him?! Please! pic.twitter.com/Re6aO9ShHy

— Ms Party 🏳️‍🌈 (@Olwee) April 30, 2021
Stream and purchase Spirits of Makoela Vol 2: The Reintroduction on all major digital stores.