A year after releasing his project you.me.world, R&B and Soul artist KUDZ returns with From The Heart
Having launched his debut project you.me.world last year on Valentine's Day, R&B and Soul artist KUDZ is back with follow up EP titled From The Heart.
Read more: #AltTuesdays: R&B And Soul Artist, KUDZ, Releases His Debut Project "you.me.world"
Usually working behind the scene Kudzayi Daniel Mhlanga aka KUDZ is no stranger to the SA music scene. He has worked as a record producer, songwriter, multi-instrumentalist and music director among other roles.
His latest offering From the Heart explores the many layers of love and heartbreak through smooth R&B inspired basslines. From The Heart features production from frequent collaborator Fundile Dlamini (Fdeezus).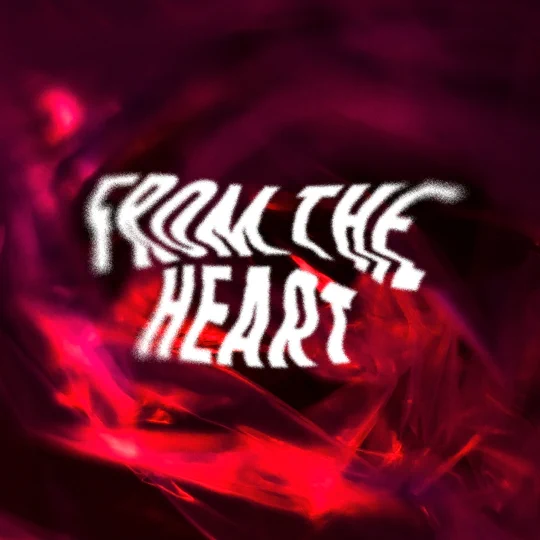 On From The Heart he collaborates with singers, songwriters and vocalists G.M.I Venus, Elliie, Jvsn, Zādok, Potha Canklin, Tyree Twill & Tamson Day to add soulful textures to his R&B sound. Layered over these mid-tempo beats are heartfelt musings presented as both introspection and outward conversations.
Delicately portraying messages of love, the seven track EP sways between reassuring (the Afropop-tinged Kuzolunga and Be Okay, encouraging Ungephela Mandla and the buttery the Tamson Day & Jvsn featuring With You.
The first single, appropriately titled The Intro, sets the mood with cinematic chords and synths to ease us into Ellie's heartfelt performance on the second single Be Okay. Followed by a great vocal performance by Limpopo singer, songwriter, producer & rapper G.M.I Venus & Jvsn on Best Friend then Tamson Day joins in singing her heart out with Jvsn on With You.
Fresh on the scene Tyree Twill's soft-spoken performance on The Interlude marks the turning point of From The Heart as it switches gears into a sound that triggers feelings of nostalgia with a sound reminiscent of legends past to pair with the tale of overcoming lost love alongside Zādok & Potha Canklin.
From The Heart playlist:
The Intro Feat. FDeezus
Be Okay Feat. Elliie & FDeezus
Best Friend Feat. G.M.I Venus & Jvsn
With You Feat. Jvsn & Tamson Dey
The Interlude Feat. FDeezus & Tyree Twil
Kuzolunga Feat. Zādok & Potha Canklin
Ungaphela Mandla Feat. Potha Canklin & Zādok
Stream and purchase From The Heart on all major digital stores.