Malachi showcases the second season of Love, Lust And Pain On Wicked Romance Volume 2
In 2020 young R&B artist, Malachi, released his EP Wicked Romance which explored the ideas of unhealthy infatuation. Today the multi-talented musician returns with a new era of emotional musicality and continues his story of falling in and out of love with the follow up, Wicked Romance Vol 2.
Read more: #NewMusicFridays: Malachi's Debut Solo EP, "Wicked Romance" Is Finally Here
Real name, Tanaka Shereni, Malachi was born on the 3rd of March 2000 in Harare, Zimbabwe. He moved to South Africa almost a decade ago. Malachi always took an interest in music and he taught himself how to play the guitar, sing; and he decided at a very early age that music would be the path he was going take.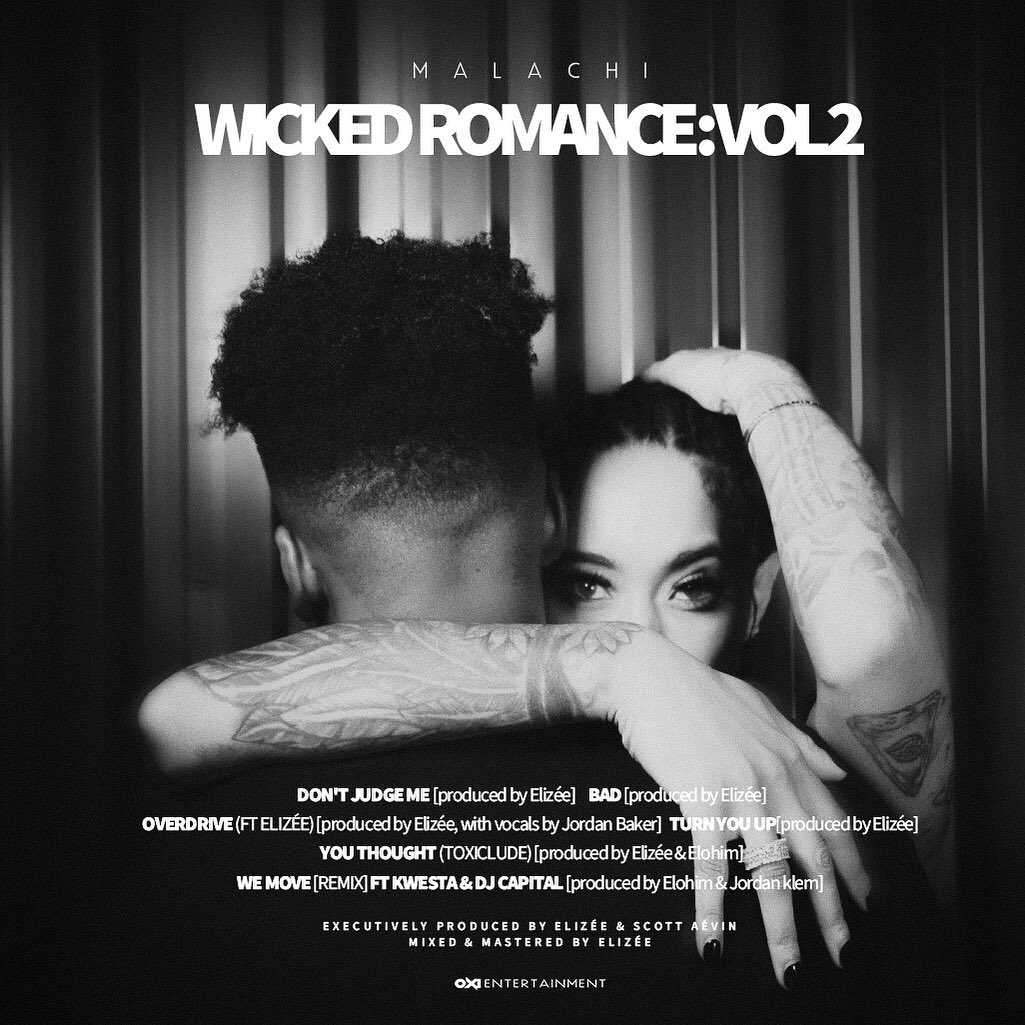 Wicked Romance Vol. 2 sees Malachi show off his versatile sound that combines elements of pop, sentimental lyrics and his views on life, love and personal experiences depicted in this fluid EP with only two guest appearances from Kwesta and DJ Capital on the 'We Move' Remix. Produced by Elizée and Scott Aévin, Volume 2 is an aftermath of wounded confessions that reveal Malachi's alter ego. These are driven by lust, pain, and a blasé approach to relationships.
On the 6 track EP Malachi carves his own niche, unoccupied by anyone else in rap or R&B, with a versatile sound that is both sensuous and detached.
"It's been a year since my last drop, I know I've been quiet since then but I'm happy to let you know that silence ends now. Wicked Romance is 1 and Wicked Romance Vol. 2 drops today. You ready?"
Listen to Malachi's W.R Vol.2 (Wicked Romance Vol 2) HERE.