OXI Entertainment artist and producer; Elyzée Illunga Mubikay better known as just Elizée, has decided to go solo on his current project BLK SHP, the EP.
In 2019 Elizée released a joint EP with high school arch rival turned into friend Malachi, titled Lavish Mentality. The new wave artists decided to join forces and give their fans a glimpse into their lives and the concept of having a Lavish Mentality.
Read more: Have You Met Refreshing Duo Malachi & Elizée?
Lavish Mentality was an ode to the hopes and dreams of affluence and success that many young people aspire to. The 5 Track EP had tracks such as The Hills II featuring The Big Hash and other singles like Pull Up and Mustang; all doing impressive numbers on digital streaming platforms.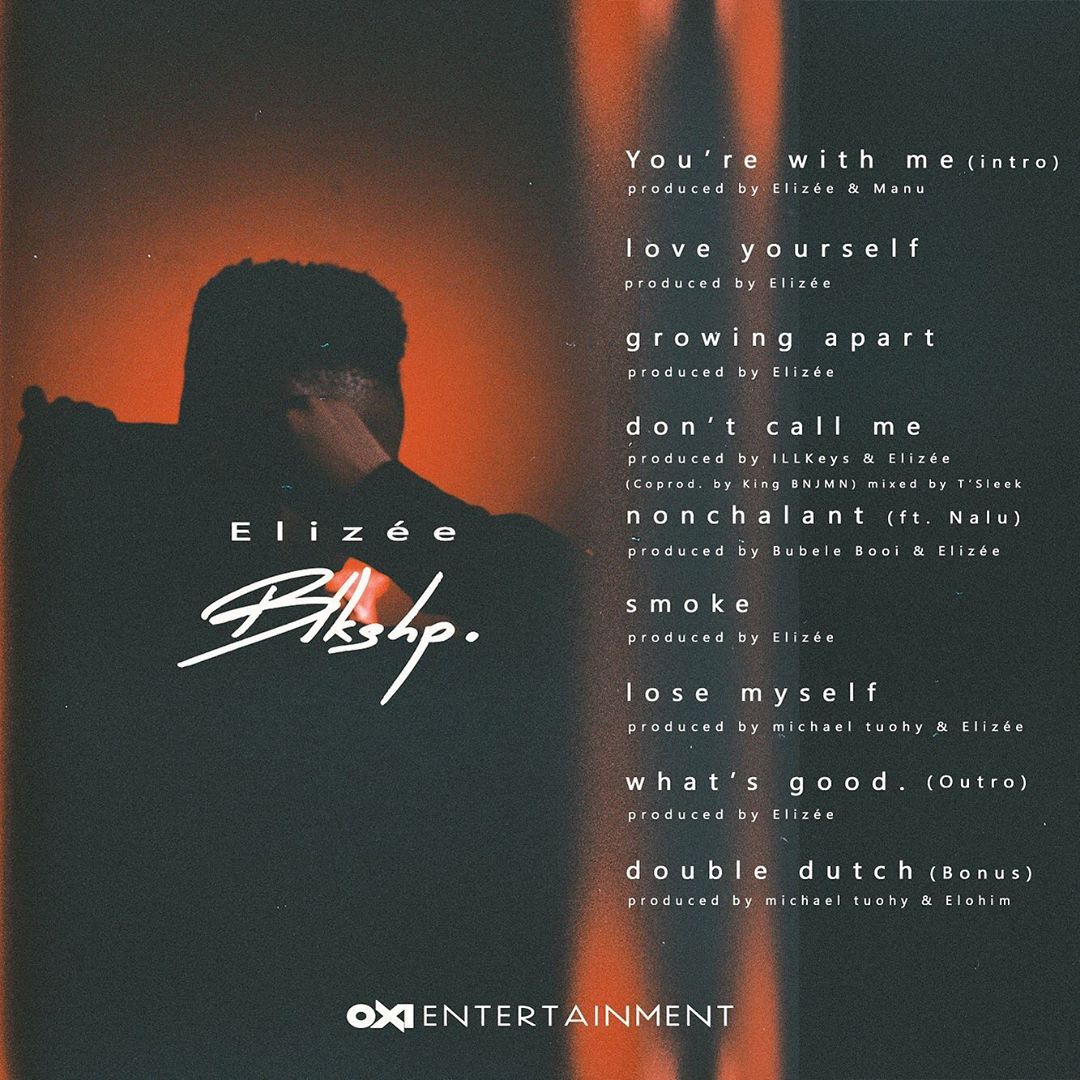 Speaking to Elizée about the name and concept behind BLK SHP, he said:
"It was a nickname given to me by my very close friends, because of how different and versatile I am musically and in life in general. When everyone goes right, I go left… Be it in relationships or in the studio, making me the odd one out, hence "Black Sheep" or rather BLK SHP".
This becomes quite apparent in the BLK SHP EP, giving us a sound and feel that is very different from what's currently circulating in the market. The R&B influences are obvious as he seems more comfortable to let us hear the full range of his vocals and emotions. Love Yourself and Growing Apart has a wonderful Neo-Soul and simmered down feel about it. And similarly, he touches on reflective issues such as self-love and the reality of a broken down relationship.
He also experiments with different tempos such as the more uptempo and upbeat on Don't Call Me and Nonchalant. Even going as far as flexing his knowledge of French on the latter before he reverts back to the Trap-Soul and New Wave fusion sound we've heard from him before on Don't Lose Yourself.
BLK SHP is a complete project.
Stream and purchase it on all major digital stores.