Stino Le Thwenny release a double whopper for new single Tsele, featuring Kwesta
Hip hop duo, Stino Le Thwenny are cementing their names as one of the leading hip hop acts of the year. Following the successful release of their remix Mshimane 2.0, featuring icons Khuli Chana and K.O. The duo returns with their sophomore single, Tsele which enlisted yet another hip hop icon, Kwesta. Not only that but the duo continues to push the envelope with every release.
Read more: #NewMusicFridays: Hip Hop Duo, Stino Le Thwenny Drop "Mshimane 2.0" ft Khuli Chana, K.O and Major League DJz
The duo did not only release the single but released the supporting visuals for Tsele. Serving a double release to thank their fans for the continued support.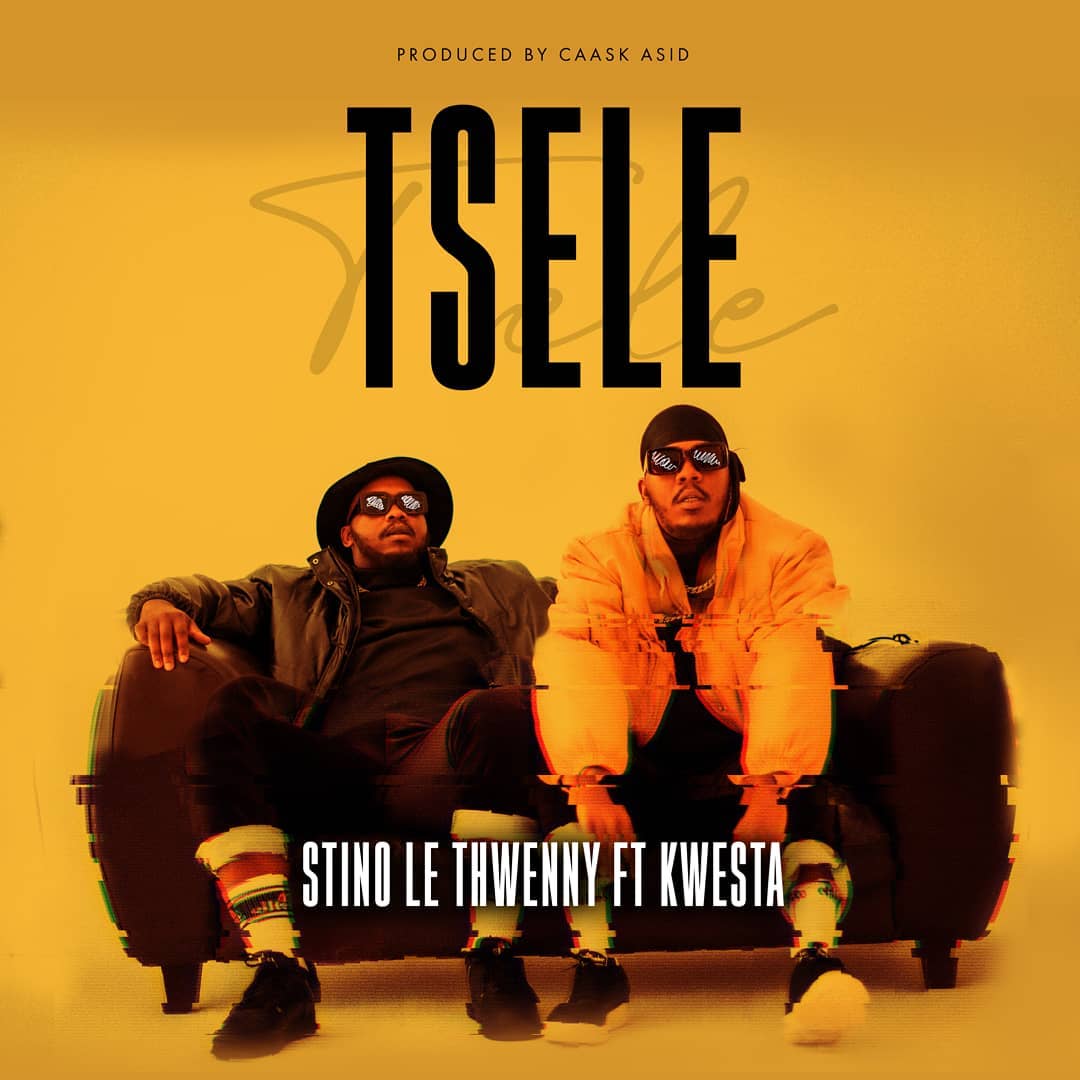 Stino Le Thwenny takes it back to the basics with Tsele. Reminiscent of underground hip hop cyphers, the duo deliver bars on a hard hitting beat. Produced by ASID ON THE BEAT the instrumentation consists of a hard-hitting bass to keep the tempo and a lo-fi element to produce the melody of the song.
Lyrically the two cleverly explore the men-are-trash phenomenon. Tsele means dirty and throughout the song the two describe a variety of men from the rich, to the poor, to the pervert and include themselves too. Lyrically, the single explores days of conscious hip hop where the message and lyricism took precedence over everything
Stream and purchase Tsele on all major digital stores. Check out the music video below!