Sun-El Musician offers us soulful downtempo sounds with an alternative edge on two-disc album To The World And Beyond
Multi award-winning producer, Sun-EL Musician, has just released his most significant work to date. To The World And Beyond is staggering 31-track, two-disc album featuring 26 collaborators, a continuation of his stunning debut, Africa To The World.
Read more: #MusicNews: Sun-EL Musician To Launch One Of A Kind, Magical Virtual Concert, Ahead Of New Album Release
The album in both sound and concept seeks to draw on the fusing of the traditional with the futuristic. This is with both cosmic and traditional visuals.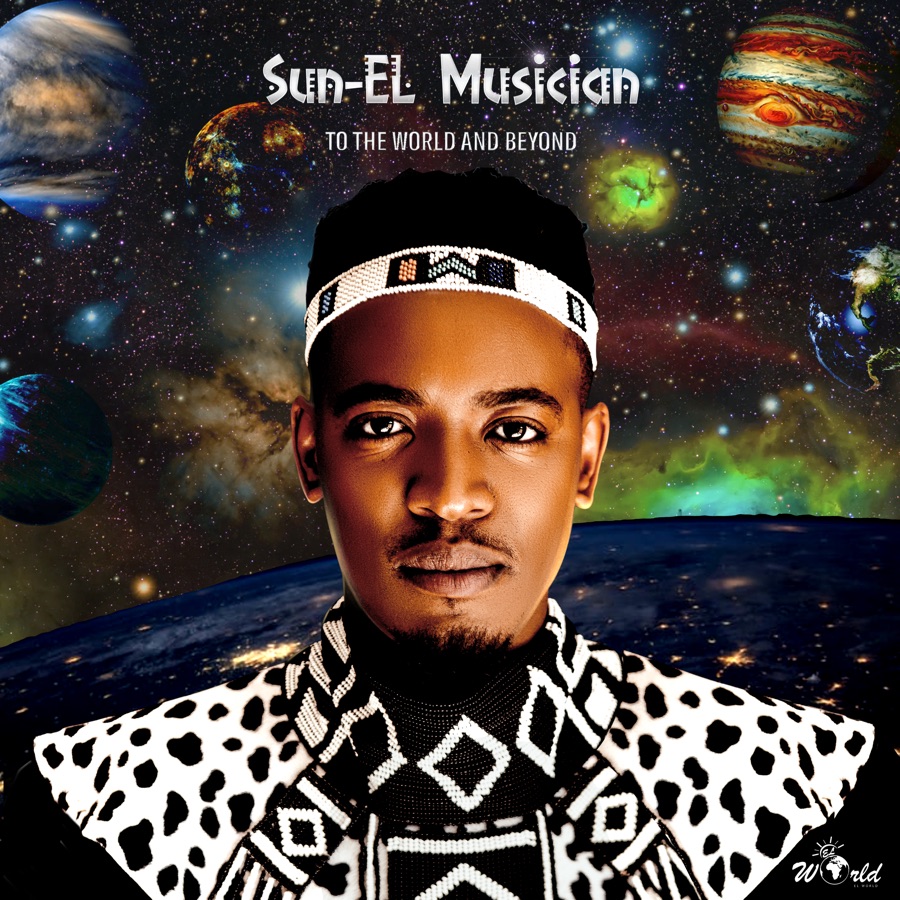 Sun-EL Musician's sophomore offering follows his critically acclaimed debut album, Africa To The World. The body of work debuted on the Top 200 Electronic Albums worldwide on Apple Music, and earned him over 50 million streams across various digital platforms.
"This album is a continuation of my debut album Africa To The World and is focused on telling a story of healing and hope through dance music," shares Sun-EL Musician.
Speaking to iTunes, Sun-El explains the sound of the album. "The first disc is basically continuing the sound of my first album, soulful and downtempo; and disc two is where I'm trying to be experimental, still on a dance tip but more uptempo and looking for sounds," he explains.
"The first album was telling South African stories to Africans; now we are taking all our stories to the world. This album is a fusion of so many things I grew up listening to as a kid—American soul, Zulu folk, gospel, electronic house music—and taking stuff from different pockets of the continent. It's always based on feeling and it's about writing the second chapter now, where we tell our own stories as Africans."

Pegged as the most anticipated album in South Africa for 2020, Sun-EL Musician's To The World And Beyond album was sitting at well over 7.5 million streams before its release at midnight.
Stream and purchase To The World And Beyond on all major digital platforms.