Thesis ZA journey to self-discovery and cultural restoration comes full-circle in the debut album, Sondela
Vocalists, multi-instrumentalists, producers and songwriters, Thesis ZA pay tribute to their indigenous heritage with their debut album, Sondela. Self-produced, Sondela is a decade's worth of artistic, folktale and cultural identity development. The 9 track album is a moment of self-discovery.
Read more: ICYMI: Platoon Presents "African Lullabies Part 2" Available To Stream Now
"Reflecting on the moments that make this offering sentimental," Thesis ZA shares. "It's taken us a long time to make this album, we were very intentional, and we couldn't be prouder of what we've made. Sondelani nizomamela."
During the creation of Sondela, Thesis ZA worked with various South African creatives, including Xhosa folk songwriting duo, Umle, bassist and composer Shane Cooper, and Lundi Mlonyeni.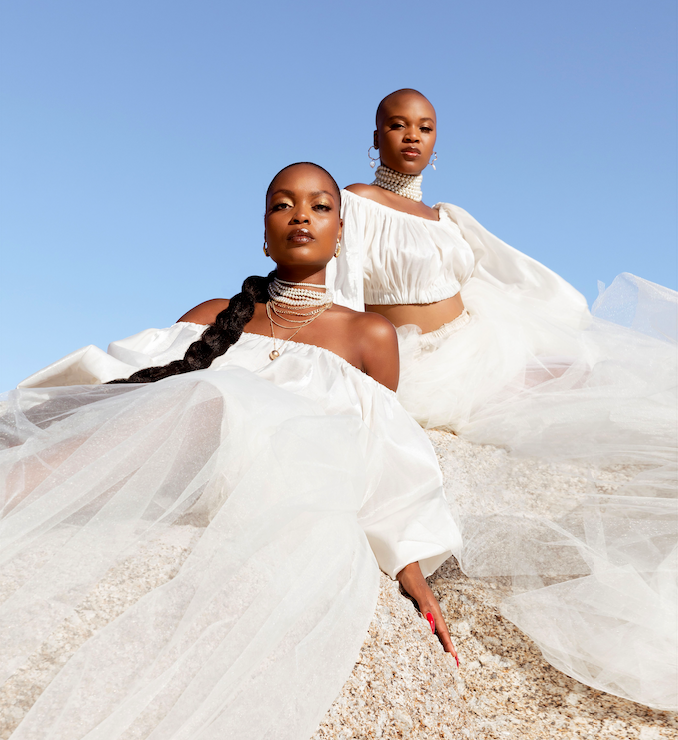 Comprised of nine songs curated in delicate reflection of Thesis ZA's artistry, Sondela displays the duo's classical training. It is also a reflection of their immaculate arrangement accentuating classical and African instrumentation. They also showcase their expertly penned lyricism, rich cultural references, and meaningful isiXhosa expressions.
Gather around the fire as Thesis ZA beckons us all towards a journey through collective memory and all that is human. Be sure to request your favourite Sondela songs on your favourite radio stations and connect with Thesis ZA.
Stream or download Thesis ZA's debut album, Sondela or listen to the single 'Iphupha.'