Shekhinah, Blxckie and Flvme feature on Tshego's 3 track EP, 3 PIECE
Riding on the successful proclamation of his lead single, ONLY IF YOU LIKE THAT, Tshego releases his latest body of work in the form of, 3 PIECE today. The much-anticipated teaser before his sophomore album.
The EP features some of South Africa's most exciting musicians working right now; including Flvme, Blxckie, and Shekhinah. Tshego stays true to his trap inspired sound with laid-back verses over atmospheric synths, tuned kick drums, and complicated hi-hat patterns.
Read more: #NewMusicFridays: Tshego Drops "ONLY IF YOU LIKE THAT" From Upcoming EP, "3 Piece"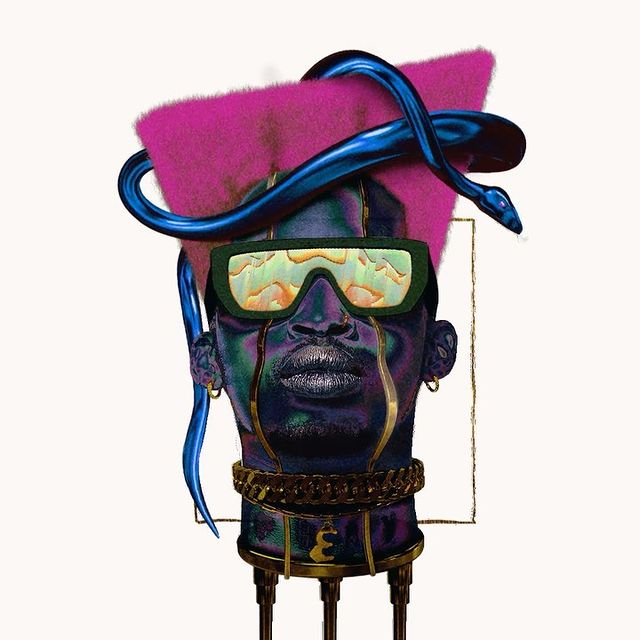 The EP-opener, MY FAVOURITE SONG, features multi-award-winning pop and R&B vocalist and songwriter, Shekhinah. The two take turns to deliver alluring verses about working on a relationship while dealing with personal vices and demons. "I like pain and my tattoos state it," Tshego confesses, illustrating the sometimes-toxic nature of relationships.
On NEW, Tshego teams up with new-kids-on-the-block Flame and Blxckie. The track deals with moving on from a failed relationship. The trio rap and sing about using work, women, and other forms of self-care, such as spending money, to deal with a break-up.
View this post on Instagram
On ONLY IF YOU LIKE THAT, the final track on 3 Piece, Tshego expresses his sexual desires. In the song he brags about his prowess, and makes sure to clarify that he's only interested in engaging in these intimate acts if the other party is also enthusiastically eager.
The talented musician who's worked with everyone from Riky Rick to King Monada shows no clear signs of slowing down. Tshego is intent on building on his existing sound and bringing it into the future through compelling collaborations. His take on the trap sound is just as refreshing while he tackles relatable concepts and content.
3 PIECE is available for purchase on all major digital stores.